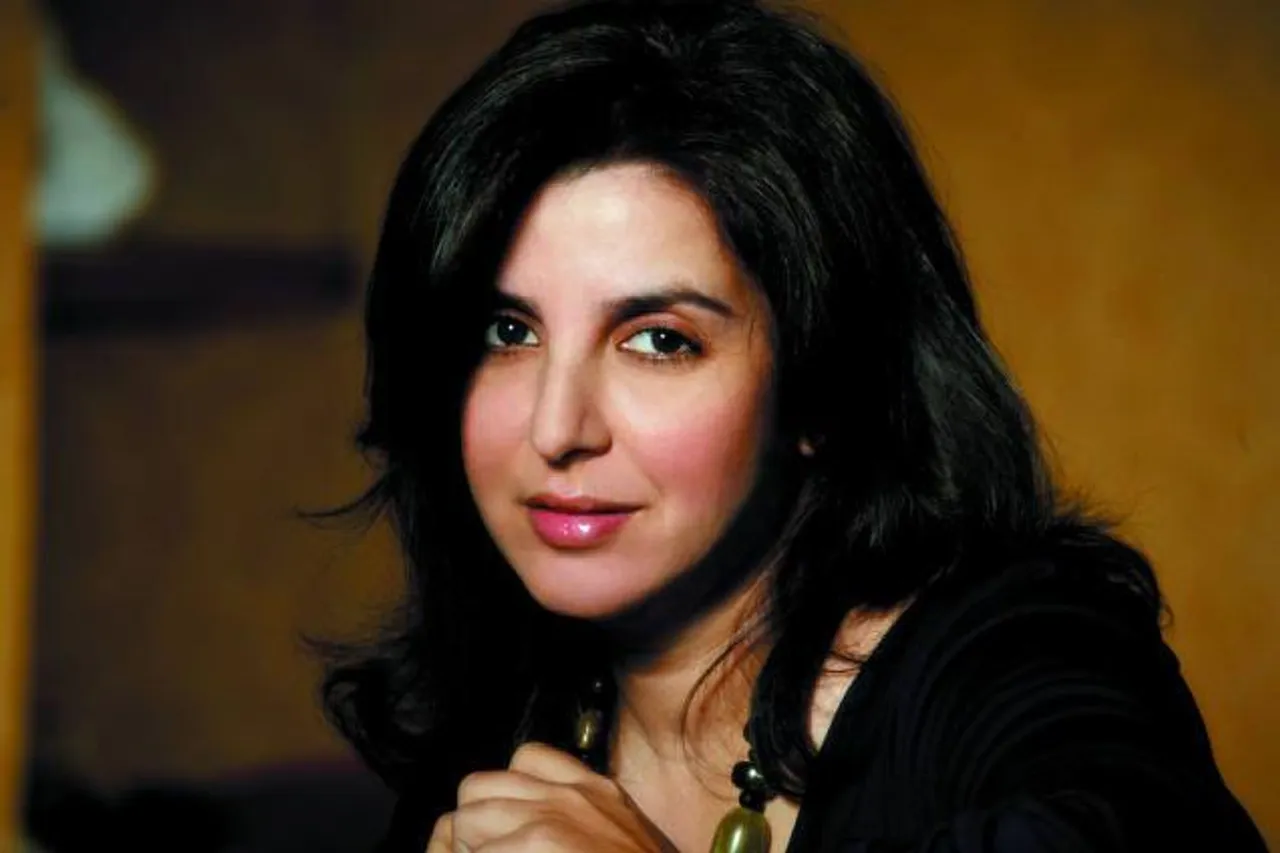 The director, producer and actor Farah Khan completed 30 years in the entertainment industry as a choreographer and director. She began her journey in Bollywood as an assistant and background dancer.
Farah Khan was the second female director to be nominated for the Filmfare Best Director Award and has spent 30 years working as a choreographer and director in Bollywood.
Khan is the cousin of the filmmaker siblings Farhan Akhtar and Zoya Akhtar. She spoke about how she owed them "a great deal" as she and her brother lived at their house for many years and had to ask them for things. She described herself and her brother and said "We were literally those poor cousins".
Khan's illustrious career in Bollywood started with humble beginnings and she appeared in films as a backup dancer in several films. Her first appearance was in the 1981 film Kahan Kahan Se Guzar Gaya as a dancer in the title song. She appeared in the 1987 film Jalwa as a background dancer and earned Rs 300 per day.
Farah Khan's Career As A Choreographer
In 1992, Khan landed her first job as a choreographer in the film Jo Jeeta Wohi Sikandar. Reporredly choreographer Saroj Khan had walked out of the film and Farah Khan took over as choreographer. After her breakthrough as a choreographer, she worked on several films such as Angaar, Waqt Hamara Hai, Pehla Nasha, Chandra Mukhi, and Kabhi Haan Kabhi Naa.
She met actor and "King of Bollywood" Shah Rukh Khan on the set of the 1994 film Kabhi Haan Kabhi Naa.
She was nominated for a 2004 Tony Award for Best Choreographer for her work in the films Vanity Fair, Bombay Dreams, and Monsoon Wedding.
Khan has won six Filmfare Best Choreography Awards for her work in the films Virasat, Dil Se.., Kaho Naa… Pyaar Hai, Dil Chahta Hai, Koi… Mil Gaya, and Dil Bechara.
Farah Khan's Career As A Director
Farah Khan has served as a director in four films to date, Main Hoon Na, Om Shanti Om, Tees Maar Khan, and Happy New Year.
The first film she directed was the 2004 Shah Rukh Khan starrer Main Hoon Na. The film was the second-highest-grossing Indian film in 2005 and made 480 million rupees in India and 19 million rupees internationally.
She then directed the 2007 film Om Shanti Om starring Shah Rukh Khan and Deepika Padukone. The film was Padukone's Bollywood debut. She also served as a choreographer in the film and 31 Bollywood actors made a cameo appearance for the song Deewangi Deewangi.
Om Shanti Om became the highest-grossing Hindi film of all time when it was released.
With two high-grossing movies under her belt, Khan set out to direct a third film titled Tees Maar Khan. The film bombed at the box office and Khan described it as being "ripped apart" by people.
In 2010, Khan directed the film Happy New Year, which also starred Shah Rukh Khan and Deepika Padukone. She initially announced her plans to direct Happy New Year in 2005, but after several delays and cast changes, she began working on the film in 2012 and it was released in 2014.
Farah Khan's journey from a background dancer to award-winning choreographer and director is a tale of humble beginnings and a self-made success. Since Khan served as a choreographer in the 1992 film Jo Jeeta Wohi Sikandar 30 years ago, she has made a name for herself in the Bollywood industry. She has choreographed over a hundred dance routines for Bollywood films since then.
---
Suggested Reading: Twitter Users Had Hilarious Dig At Farhan Akhtar's Short Cameo In 'Ms Marvel'