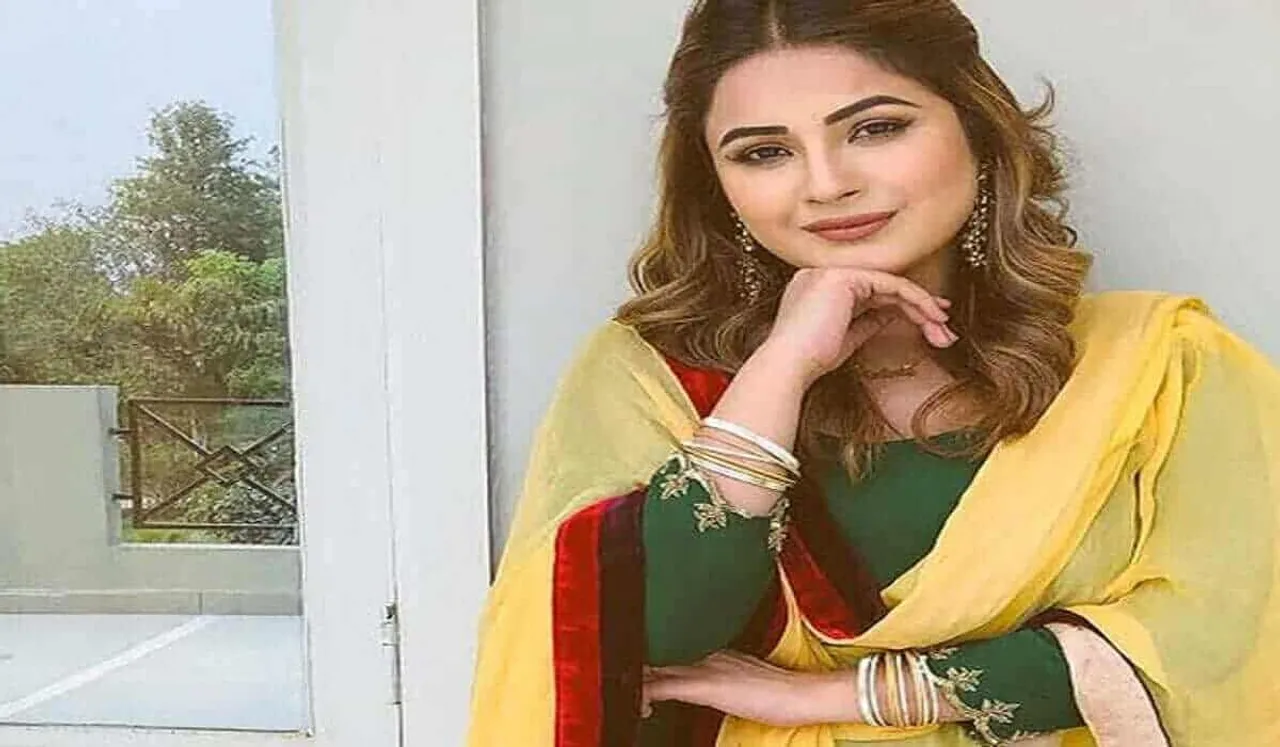 Shehnaaz Gill has rapidly picked up popularity not only with Big Boss fans but also those who do not watch the show. Yashraj Mukhate's remix of one of her dialogues has received massive love and appreciation. With Salman Khan, who likes to call her 'Punjab Ki Katrina Kaif,' she has not only become a celebrity, but also has been called a total performer by others who have worked with her.
Also named as Sana, Shehnaaz was born to a Sikh family in Beas, in Punjab. She studied B. Com at Lovely Professional University in Jalandhar. She had disclosed in an unseen Bigg Boss video, nonetheless, that she did not finish her education and dropped out of college in the third year.
Ending the year with a bang! The last trend on twitter for this year, by most lovely and loyal fans. I am coz of you and I will never ever forget this.
To more exciting and rocking year with my dearest fans, 2021 we look forward to you, Are you ready for us?

— Shehnaaz Gill (@ishehnaaz_gill) December 31, 2020
2.Her Passion, Achievements & Popularity Graph.
Shehnaaz absolutely loves acting and singing, and this has been her ambition since adolescence. When she continued to get proposals, she dropped out of college to explore her passion of entering the entertainment industry. She has already been a part of many contracts for modelling.
Shehnaaz seems to have been a part of several other famous music videos in Punjabi. She appeared in the iconic song 'Shiv Di Kitaab' in 2015, which was serenaded by Gurvinder Brar, and Shehnaaz has not looked back since then. Shehnaaz was not only a part of mainstream music videos like 'Yeah baby' by Gary Sandhu or 'Lakh Laahnta' by Ravneet Singh as a model, but she also lent her voice to albums such as Veham, Sada Rabb Ne, Aunty Aunty etc.
3.Controversies and Raging Headlines
She made her cinema breakthrough with the film 'Kala Shah Kala'. Sargun Mehta and Binny Dhillon also appeared in the film. Even before she joined Bigg Boss 13, thanks to her battle with Himanshi Khurana, Shehnaaz caused controversy. In a Snapchat video, Shehnaaz expressed disgust about Himanshi's album, and the latter responded by going on to Instagram LIVE. Himanshi gave it back to Shehnaaz, and since then, there has been no stopping the two.
While the presence of Shehnaaz in the show is widely acknowledged throughout her conversation with one of the contestants, the actress admitted that she was pretty close to her mom, and also expressed how she left her home because things were not at all okay between her and her parents. Labelled the entertainer in the house, in Bigg Boss 13, Shehnaaz is indeed a powerful player. When Himanshi arrived at the house, she raised headlines and came into the forefront for her link with Sidharth Shukla.
3. Association with Sidharth Shukla
Most people don't know that Shehnaaz Gill doesn't reside with her family. A long time ago, she decided to live independently. Sidharth Shukla discussed it in one of the episodes. Sidharth Shukla told Shehnaaz, "I wasn't passing time with you. But after encountering several individuals, I have realised and understood. You can't be true to anyone else if you can't be honest to your kin. I don't want to surround myself with people like that."
That's why she burst into tears and told Sidharth about it. Sidharth, however, was not interested in listening to her. A lot of people wonder as to why Shehnaaz Gill made this decision to live on her own, independently and what all happened in her home.
4.Family ties
Shehnaaz also disclosed that her family wanted her to marry, but with her choice to make her career in the acting industry, she stood steadfast. Sana was seen sharing that after her shootings she came home late, and this used to cause tensions in her household. This is why they began telling her to leave work to get engaged. Shehnaaz Gill also said that in Chandigarh, there was no one to pick and drop her from her shootings.
She also clarified that the family had frequent conflicts and that was one of the explanations why she didn't want to get married. She said she wasn't able to take on her expectations of marital obligations. Shehnaaz abandoned her home and left everyone in the family unconnected.
5.Latest Appearance
For all Shehnaaz Gill followers, there is a huge good news. In the ensuing Bigg Boss episode Season 14 Weekend Ka Vaar, everyone's favourite Shehnaaz Gill is of season 13 shall be seen. In the house of Bigg Boss 14, the Punjabi singer and starlet is all set to display her contagious smile and allure. The promo offered a snapshot of her entrance, but owing to the pandemic, Shehnaaz would be seen engaging with others from inside a glass box.