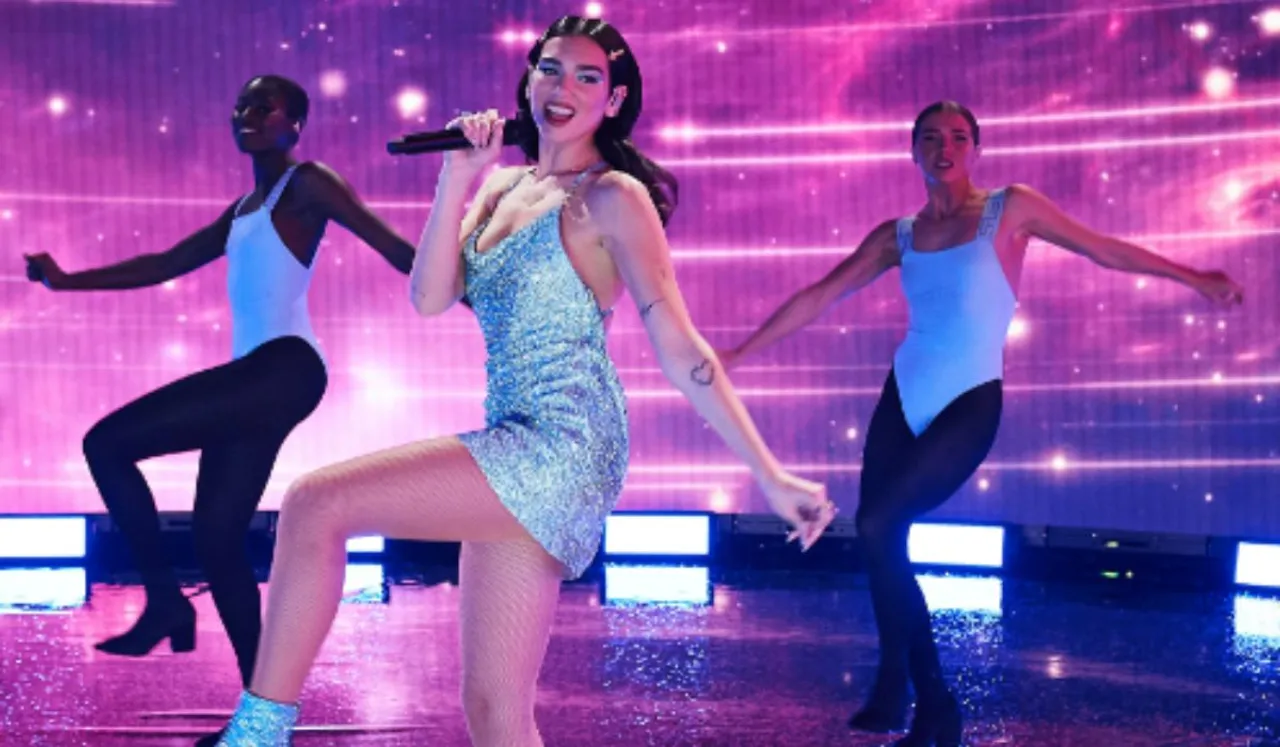 A recent court ruling has discharged copyright charges filed against British pop star Dua Lipa and songwriters Clarence Coffee Jr., Sarah Hudson, and Stephan Kozmeniuk, along with Warner Records. The group celebrated a victorious win as a federal court in Los Angeles dropped the copyright infringement lawsuit against them.
The lawsuit claimed Dua Lipa's sensational song 'Levitating' copied elements from a 2017 song by Florida-based reggae band Artikal Sound System titled 'Live Your Life'.
Dua Lipa Wins Copyrights Case
Justice Sunshine Sykes granted the infamous popstar's motion to dismiss the copyright infringement lawsuit on Monday. The US district judge observed that Artikal Sound System hasn't provided any substantial evidence to support their claim that the writers of Levitating had access to their song.
The song was performed live in Florida and was available on several streaming platforms, and thus the judge found the claims of the Artikal Sound System unsubstantiated.
The court determined that Artikal Sound System's claims regarding the location of their performances, the frequency, and the number of CD sales were vague and insignificant. The court, however, allowed Artikal Sound System to file an amended complaint by June 16, giving them an opportunity to strengthen their argument.
The music group initially sought profits from Levitating along with damages in 2022, according to their court documents. The dismissal of the copyright infringement lawsuit is a temporary victory for Dua Lips and the songwriters of Levitating.
However, Dua Lips is still facing another copyright infringement lawsuit with regard to her song Levitating, written by songwriters L. Russell Brown and Sandy Linzer. The songwriters claimed last year that Lips had copied their songs Wiggle and Giggle All Night, 1979, and Don Diablo, 1980. This case is ongoing and also includes rapper DaBaby, who was featured on the remix of the song Levitating.
With legal challenges going on on one side, Dua Lipa's song Levitating has become a tremendous success. The song earned the top spot on Billboard's 2021 year-end Hot 100 Songs chart. It was also listed for 68 straight weeks on the Billboard Hot 100 chart. Despite the legal battle continuing, Dua Lips seems to be focused on her career with her addictive hit songs.
---
Suggested Reading: Dua Lipa: The Queen Of Dark Pop Who Has Her Own 'New Rules'
---
Image Credits: NME