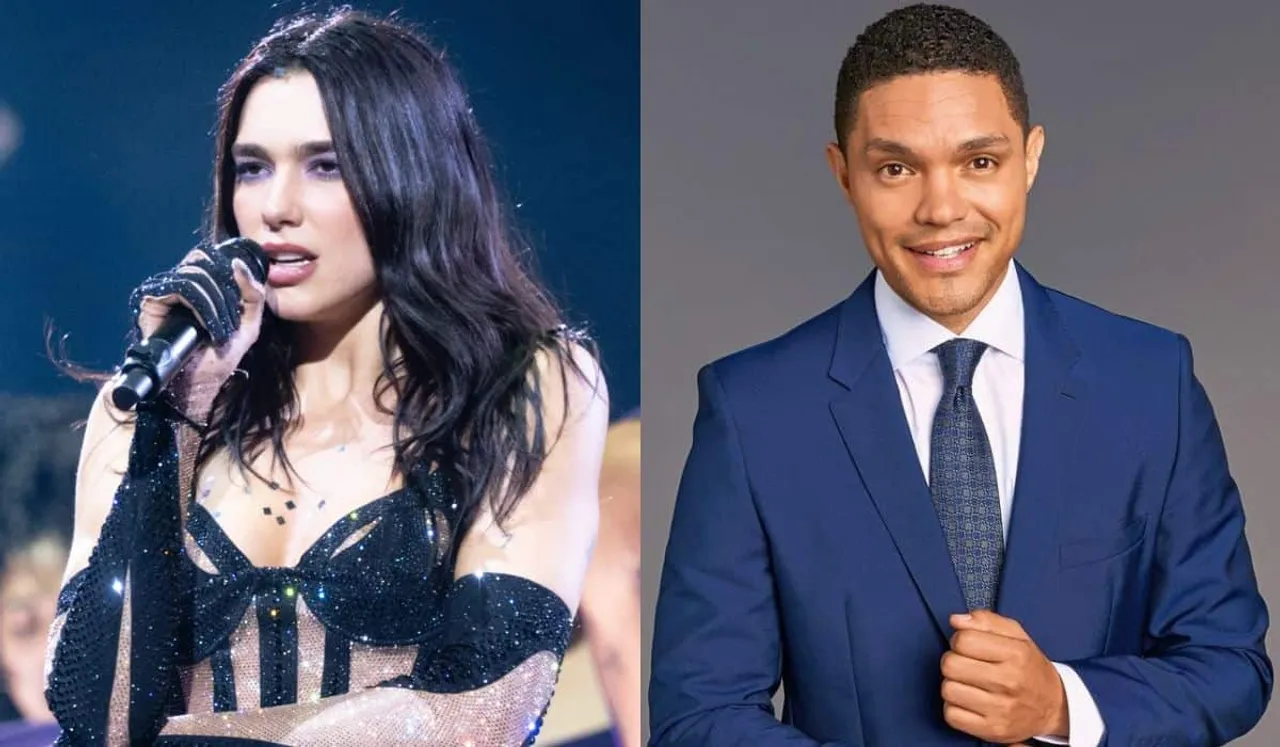 Dua Lipa and Trevor Noah sparked rumours after they were spotted sharing a meal together and kissing in New York City.
Singer and songwriter Dua Lipa, 27, and comedian Trevor Noah, 38, were spotted together at the restaurant Miss Lily's in the East Village, New York. Photographs of them sharing a meal were obtained by the Daily Mail.
Dua Lipa Dating Trevor Noah?
An eyewitness told the outlet, "It was clear they were into each other and sat close together throughout the meal." The eyewitness added that after they left together, they went on a walk and stopped for "long embraces" and "kiss with hugs".
The date appeared to end with the two stepped into the street on their way home and bystanders caught a glimpse of the singer and comedian.
Images of the duo showed them sitting next to each other at the restaurant before they went on a walk. Lipa and Noah were seen walking close to each other as they talked, hugged, and kissed.
Lipa donned a black leather jacket and blue jeans while the comedian wore a black shirt, black jeans, and a green jacket.
Lipa's last public relationship was with model Anwar Hadid, 23, the younger brother of Gigi and Bella Hadid. After two years of dating, the two broke up in December 2021.
Prior to her relationship with Hadid, Lipa was dating chef and model Isaac Carew from 2015 until 2017. She later entered a brief relationship with fellow musician Paul Klein, the frontman of the band LANY. The brief relationship came to an end and she got back together with Carew until their final breakup in May 2019.
Talk show host Noah's last public relationship ended earlier this year in Mina. Noah and actor Minka Kelly were together since 2020. Reportedly, the couple had been quarantined together during the COVID-19 pandemic.
A source told People that the duo had actually "been broken up for a while".
---
Suggested Reading: Dua Lipa Gets Sued By Paparazzi For Posting Photo Of Herself On Instagram