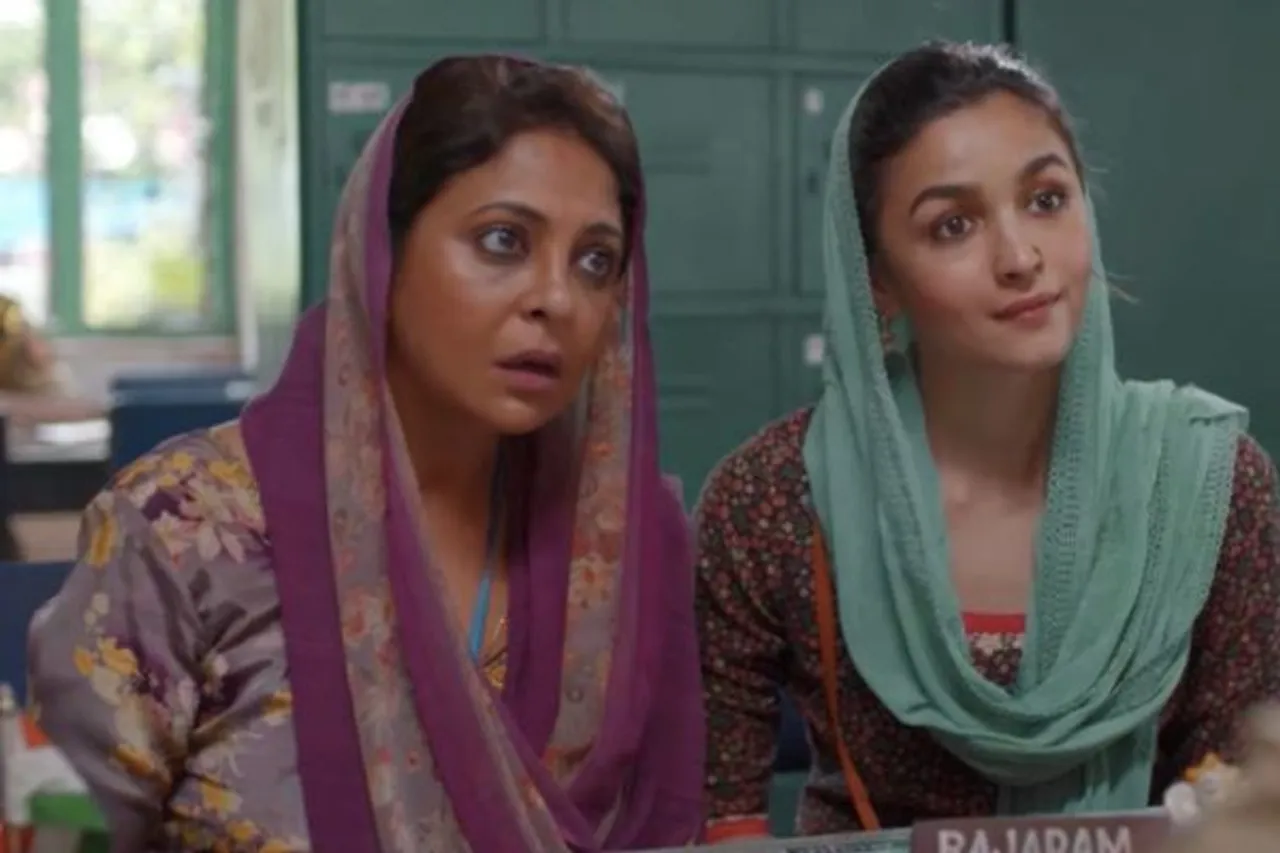 A woman's life can be altered by a slap. Even one act of violence within a marriage can destroy all fantasies of love, trust and safety. Repeated acts of physical and sexual assault in a relationship can be psychologically draining and have a lasting effect on a woman. Domestic abuse, which violates a woman's fundamental human rights, continues to be a widespread problem.
The narrative of a Muslim lower middle class woman dealing with domestic abuse serves as the basis for the new Netflix film Darlings. Although the title suggests a romantic drama, it is really a dark comedy with revenge as its prime theme. As the film opens, we meet Badru (Alia Bhatt), who marries Hamza (Vijay Varma) but then experiences daily domestic violence and abuse from her alcoholic husband. Eventually, Badru puts her foot down and decides to give Hamza a taste of his own medicine.
Darlings, a daringly dark but uplifting film about survivors of domestic violence, has been directed by Jasmeet K Reen and stars Alia Bhatt, Shefali Shah, Vijay Varma and Rohan Mathews. Despite being so common in our society, few cases of domestic violence are reported every year.
According to the National Family Health Survey (NFHS), 29.3 percent of married Indian women between the ages of 18 and 49 reported having experienced sexual or domestic violence. 3.1 percent of pregnant women between the ages of 18 and 49 said they experienced physical abuse at some point during their 'pregnancy'. And those are just the cases that women report. A lot of us know about atleast one such dysfunctional middle-class home where a woman endures domestic violence in silence, while her family turns a blind eye towards her plight.
---
Suggested Reading: Zulfi And Shamshu In Darlings: Love And Desire Don't Know Boundaries Of Age
---
Darlings Story: Exposing abusive marriages
Darlings skillfully draws attention to the pervasive social ill of domestic violence, exposes the brutalities of toxic masculinity, the gender inequality ingrained in the institution of marriage, and the fate that middle-class aspirations suffer when they clash with societal and economic realities. After all that torture, Badru stays with Hamza because she is in denial and believes his lies that he loves her and doesn't want to hit her. In one scene, a policeman actually muses, "men turn into animals because women allow them to be one." While this feels like victim-blaming, it does reflect how difficult it is for women walk away from abusive marriages.
The question of right and wrong arises many times in the film, especially in the climax when Badru has to make a decision that will change her life forever. We see Badru contemplate what is the most apt way to extract revenge from her abusive husband. But then later, she also wonders, is she turning into a monster herself, in her quest for justice? With this contemplation, the film advocates legal recourse over vengeance.
Even though Darlings isn't the best black comedy around, it's still worth watching, especially if you like reading about strong women who take control of their own lives. We need more films that touch upon issues that impact women's life and are told through a women-centric lens, not trying to paint heroes as saviours. Hopefully, the response to the film will encourage filmmakers to dare and broach topics that make us uncomfortable but are relevant nonetheless.
Views expressed are the author's own.