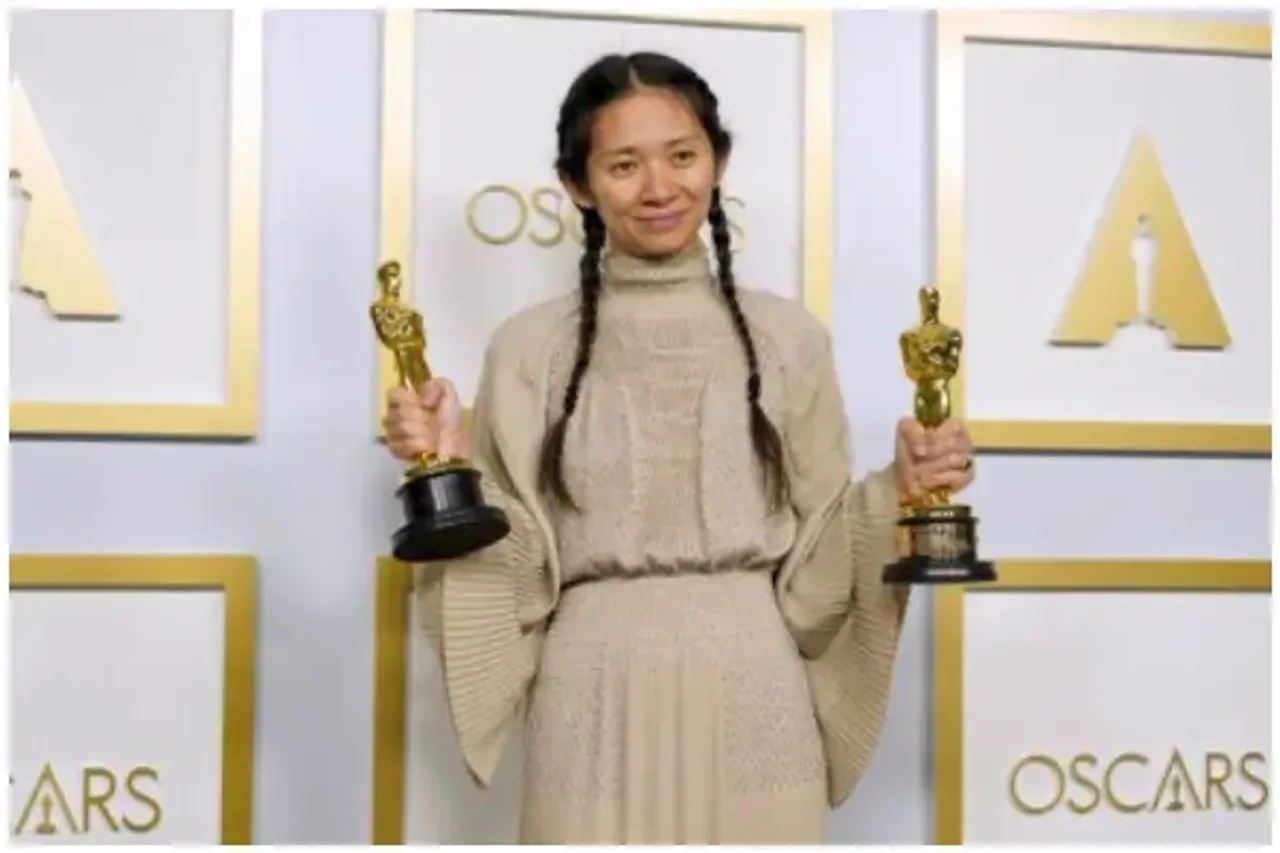 Eternals: Director Chloe Zhao has been making headlines since her movie Nomadland released last year. Zhao recently swept the Academy Awards as she won the Best Picture award and the Best Director award.
Zhao is the only Asian woman in the history of Academy Awards to win a Best Director award. Considering the lack of female representation in Oscar's winners' list over the years, Zhao is among a handful of woman who got the award. Having been an indie filmmaker most of her career, the news of her directing the Marvel franchise's movie Eternals is a mark of her newfound success.
The multi-starrer movie is going to release on November 5 this year. A few of the big names attached to the movie are Salma Hayek, Angelina Jolie, Richard Madden, Gemma Chan, Lauren Ridloff, Lia McHugh, Brian Tyree Henry, Don Lee and many others. For the uninitiated, Eternals are the creatures in the Marvel Comic Universe who stood against the deviants in the space such as Thanos.
In the upcoming movie, the supernatural characters will unite to save the Earth from the deviants. Chloe Zhao recently spoke about her experience working with Marvel Studios and she called it incredible. She said that Marvel supported what she wanted to do with the superhero movie, she even revealed that it was her who approached Marvel for Eternals. According to reports, Zhao was first approached by Marvel Studios for the movie Black Widow. But Zhao showed interest in directing Eternals.
"I want to be careful saying 'my vision', even though I do want people to know they did support what I wanted to do. I want people to know that. But I also want to make sure they know that I got the support of this incredibly talented team, some of the most talented artists in the world. And it really is a village to make this film, but they did let me lead," Zhao said.
When asked about the change she must have experienced on the set as she is used to a smaller cast and crew in her independent movie sets, Zhao said that Marvel took care of that. She said, " Props to Marvel — from early on, they knew the way I wanted to make this film, how I wanted to shoot. It can't be hundreds of people standing around. So they very much adapted how to run the set the way that I wanted to work."
He added that she is still surrounded by 25 people. "They just have armies, and each of them knew they needed to keep the army away," Zhao said.