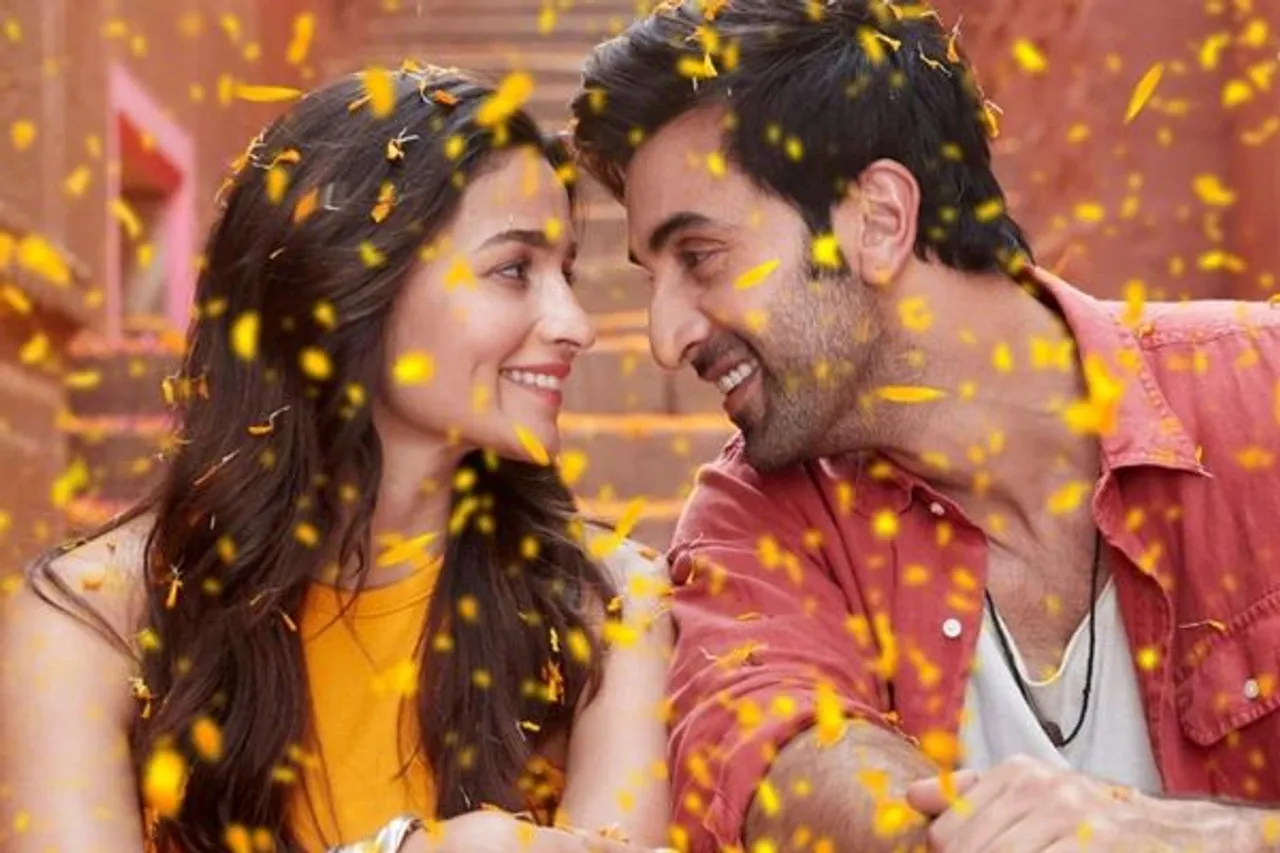 On Saturday afternoon, a new Brahmastra teaser was released, and it finally goes beyond only highlighting Ranbir Kapoor and Alia Bhatt's on-screen romance. The trailer provided more information about the movie's plot and even hinted at the presence of other superhumans.
Brahmastra: Part One - Shiva, which is directed by Ayan Mukerji, marks Ranbir Kapoor and Alia Bhatt's debut on-screen performance as a married couple. Amitabh Bachchan, Mouni Roy, and Nagarjuna Akkineni also have significant parts in the movie. Shah Rukh Khan also makes a brief appearance. Read on to know what this new trailer unfolds about the plot of the upcoming movie.
Brahmastra New Trailer
The new ">teaser features brand-new content that includes more action scenes, sharper CGI, and a warning of astras colliding.
The trailer shows that if the three parts of the Brahmastra ever come together, Amitabh's Guruji warns Ranbir Kapoor's Shiva that humanity will perish. However, the evil Mouni is looking everywhere for the missing pieces and pleading with Lord Brahma to assist her.
Shiva has been given the vital responsibility of protecting the last piece of the Brahmastra, even using his flaming superpowers to prevent villains. He must also cooperate with Vanarastra and others while guarding his girlfriend Isha from falls similar to those suffered by Gwen Stacy.
Vanarastra continues to rise over cities in other scenes. Although he is dressed in white pyjamas, earlier leaked pictures revealed that he was Shah Rukh Khan. The recent video also includes Vanarastra-related scenes, but SRK's face is still hidden.
On September 9, Brahmastra will be released in Hindi in addition to the South Indian languages of Telugu, Tamil, Malayalam, and Kannada. The movie is helmed by Ayan Mukerji. It has been in the works for about ten years. Earlier, Ayan had disclosed that the inspiration for the movie came to him while he was still working on Yeh Jawani Hai Deewani. The shooting of the movie began approximately five years ago.
The real-life love between Alia and Ranbir began during the making of the movie. They wed in April and are currently expecting their first child as a couple.
---
Suggested Reading: 'Goodbye' Release Date Announced: Read Here
---