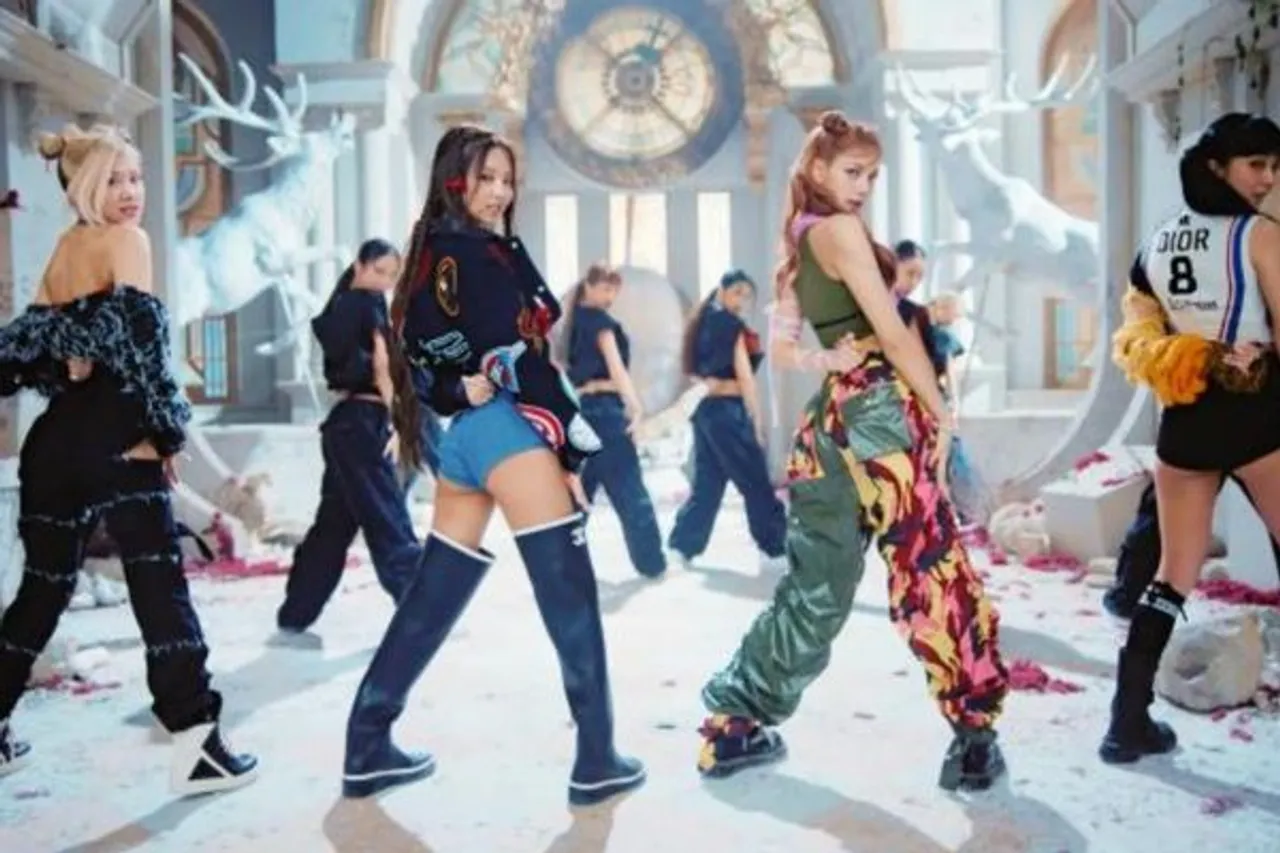 With the release of Pink Venom, which became the most-watched music video on YouTube this year thus far in the first 24 hours, Blackpink got its foot in the door. The dance-driven video for the K-pop powerhouse group's girl-power anthem Pink Venom had an amazing 86.2 million views within 24 hours of its Friday midnight ET (1 p.m. KST) release on the video sharing website.
Within 30 hours, it had passed the 100-million-view threshold. Blackpink supporters, popularly known as "Blinks," awarded&t=3s"> Pink Venom 6 million likes on YouTube within its initial window of availability.
Blackpink Pink Venom
Just behind Blackpink's own How You Like That, which received 86.3 million views in June 2020, Pink Venom is now No. 4 in terms of all-time YouTube 24-hour views rankings. The top two positions are still held by BTS, who generated 101.1 million views for Dynamite in 2020 and 108.2 million for Butter in the first 24 hours of last year. In August 2020, Blackpink's Ice Cream, which stars Selena Gomez, is in fifth place with 79.0 million views.
As the online video giant has done in the past, YouTube may make a small adjustment to Pink Venom's official 24-hour view count. However, it appears that its position as the largest music video premiere of 2022 is certain. The #PinkVenomChallenge on YouTube Shorts, which invited viewers to join by inventing and sharing dance movements from the music video using the short-form video feature, probably increased the number of views for the music video. Through September 15, the #PinkVenomChallenge is active.
Jisoo, Jennie, Rosé, and Lisa, the four members of the girl group Blackpink, will perform at the MTV Video Music Awards on August 28. They will begin their "Born Pink" world tour this fall, which will go from October 15 to June 21, 2023. The 24-hour views statistic on YouTube has evolved into a gauge of an instant hit's popularity among viewers. In order to better reflect genuine fan engagement, YouTube altered its view-tabulation approach in 2019 to eliminate views from paid advertisements from the 24-hour tallies.
---
Suggested Reading: Blackpink: A Look Back At The All-Girl K-Pop Group's Meteoric Rise
---
Pre-release single Pink Venom, a Korean and English pop/rap song, will be featured on Blackpink's upcoming album Born Pink, which will be released on September 16. The song's most direct line is: "Now it's tonight, I'm a toxic flower / After taking your soul," which is followed by the English line: "Look what you did to us," a dig to Taylor Swift. The song's opening bars contain the geomungo, a traditional stringed instrument from Korea.