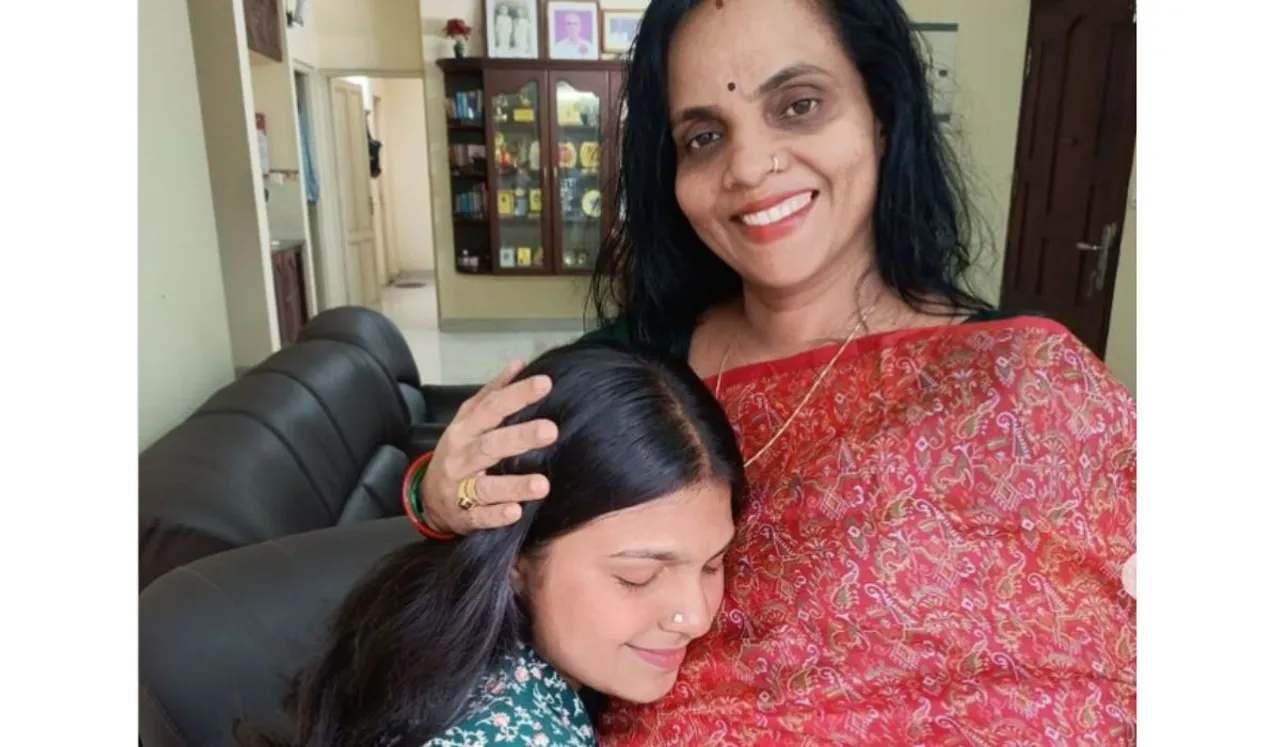 Arya Parvathi, known for the Malayalam show Chembattu, opened up about her mother's pregnancy at the age of 47. Her mother recently gave birth to a girl.
The Malayalam actor, Arya Parvathi, who gained notoriety by participating in her TV program, Chembattu, recently announced the birth of her sibling on Instagram. The family has been blessed with a newborn girl.
Arya announced in the caption of her picture that she is prepared to play the role of a big sister, saying, Overwhelmed with joy as my little sibling arrives to our family after 23 years. Ready to take on the role of a big sister as well as a mother and shower them with love and support. Come soon, little one!"
Malayalam Actor Arya Parvathi Mother Delivers Baby Girl At 47
Arya Parvathi received many congratulations from admirers for the birth of her sibling. The 23-year-old actor discussed her mother's unplanned pregnancy and described how she was completely taken aback when her father told her about the news. She remembered her parents hiding her mother's pregnancy because they believed she would be ashamed of them.
In her recent interview with Humans of Bombay, she said that at first, she didn't know how to react because that's not something you just hear your parents say at 23. She added that saying that she was shocked would be an "understatement". She stated that her mother was 47, but her father told her that her mother was already in her 8th month. She also revealed that her mother herself found out when she was 7 months pregnant. She also claimed that in addition to receiving verbal harassment from others, they ignored it.
She was quoted as saying that after she reached home, she fell on her mother's lap and started crying. She expressed, 'Why would I be ashamed? I had wanted this for so long." Arya expressed her eagerness to be addressed as "didi." Some social media users expressed their love and support for her and her family shortly after her story went viral. Also, a lot of people praised them.
Feature image credit: Humans of Bombay
---
Suggested reading: Why Ram Charan And Upasana Embracing Late Parenthood Shouldn't Be A Big Deal