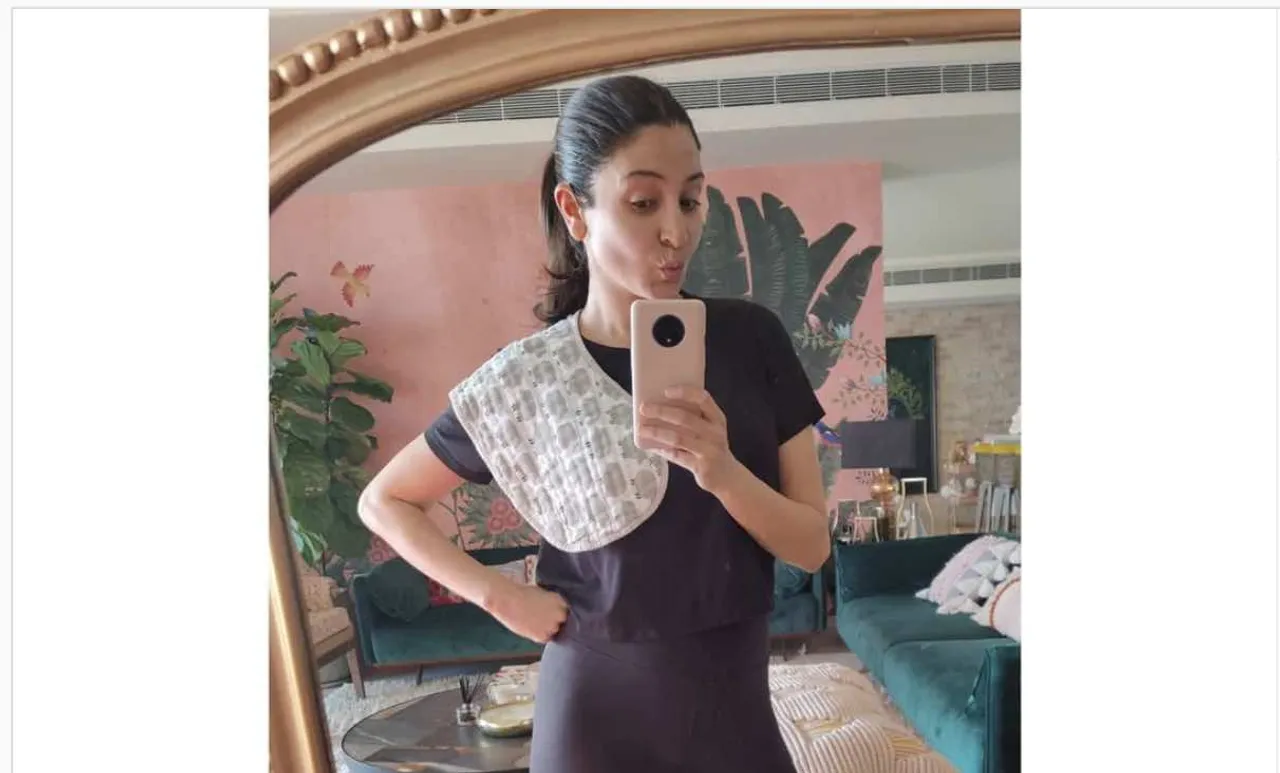 Anushka Sharma motherhood posts are keeping her fans and followers updated on her person journey as mom. Anushka posted her picture with a burp cloth talking about how it's her new favourite accessory. Indian skipper Virat Kohli and Bollywood actor Anushka welcomed a baby girl, whom they have named Vamika, in January and it seems both parents are enjoying their new role. 
Anushka Sharma's current favourite accessory
Picture Credits: Anushka Sharma/Instagram
While a month back, Virat Kohli updated his Twitter bio to 'A proud husband and father', the new mother shared a picture with a burp cloth on her shoulders captioning it to be her "current favourite accessory."
The comments section of Anushka's new post was full of heart emojis along with few people jaw-dropping over her post-pregnancy fitness.  One user wrote indicating her fitness, "Were you even pregnant?"
The photo was posted on Instagram by Sharma on Sunday afternoon. She is seen posing with a pout. A week ago, Anushka posted the first picture of her with the new addition in her family.
The picture which has Virat Kohli, Anushka, and their newborn baby was captioned as, "We have lived together with love , presence and gratitude as a way of life but this little one , Vamika ❤️ has taken it to a whole new level ! Tears , laughter , worry , bliss - emotions that have been experienced in a span of minutes sometimes !Sleep is elusive 😛 but our hearts are SO full ❤️Thanking you all for your wishes , prayers and good energy." On this post Virat Kohli commented, "My whole world in one frame ❤️."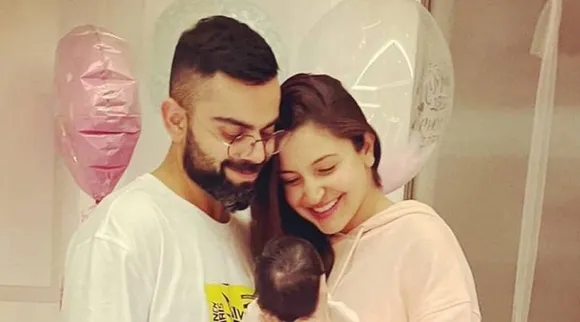 Virat Kohli and Anushka Sharma's daughter makes Insta debut.
Virat Kohli and Anushka Sharma announced the arrival of their first baby in August through a social media post where they wrote, "And then, we were three! Arriving Jan 2021."
Anushka and Virat met on the sets of a shampoo advertisement and its from there that their love story started. After dating for several years, the two got married in a private ceremony in Tuscany, Italy in 2017.