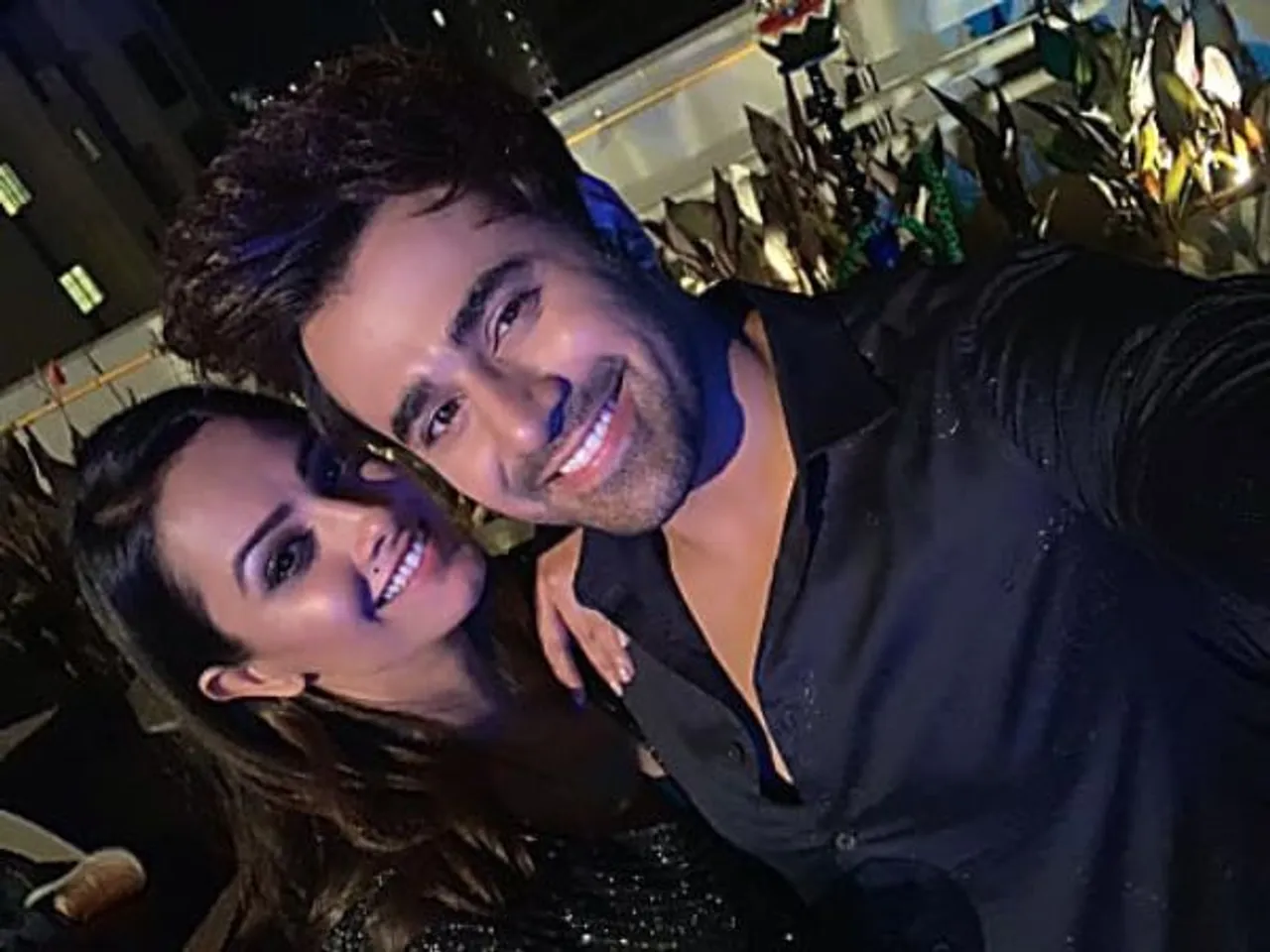 Anita Hassanandani supports Pearl V Puri: Television and film actor Hassanandani has called the reports of her Naagin 3 co-star Pearl V Puri's involvement in an alleged rape and molestation case "nonsensical news" . She has come out in support of fellow actor Puri, who was arrested on Friday (June 4) night 

by Mumbai Police
in connection with the alleged rape of a minor girl. Hassanandani went as far as calling the allegations against Puri as baseless and "all lies".
Puri and five others were booked for alleged rape of a minor under the section of the Protection of Children from Sexual Offences(POCSO) Act on June 4 late-night after a girl and her family filed a rape and molestation case against him in Mumbai. Taking to Instagram, Hassanandani shared a picture with the actor and said that she knows him very well and that the allegations can't be true. The Yeh Rishta Kya Kehlata Hai actor further extended her support by sharing the hashtag #ISTANDWITHPEARL and added that the "truth will be out soon". Read more on actor Pearl V Puri's arrest on rape charges story here.
Mumbai Police issued a statement saying that the incident was old but the actor has been remanded to police custody. The minor girl had alleged that Puri had made sexual advances by promising her a career in television serials. Reacting to Hassanandani's post, fans took to the comments section extending their support to Puri as well. One user said that the it was hard to believe in Puri's involvement in the case while another claimed that he is such a "pure soul." A third user commented, "Yeah we know didu,, he is innocent,, nd soon he'll prove it." An investigation is currently underway.
Film and television producer Ekta Kapoor too has extended her support to Puri on Instagram. "Will I support a child molesteror a molester of any kind? But what I witnessed from last night to now, was the absolute low in human depravity. How can humanity go to this level? How can people who are upset with each other, drag a third person into their own fight? How can a human being take on another human being and do this?" she wrote in her posting.
Kapoor added that she had recorded conversation that proved Puri's innocence. " I have all the voice notes and messages between the child's mother and me which clearly points to the false allegations being put on Pearl."
Apart from the show Naagin 3, Puri and Hassanandani have also been part of a musical single Peerh Meri. The actor made his acting debut in 2013 with Dil Ki Nazar Se Khoobsurat and rose to fame with Phir Bhi Na Maane...Badtameez Dil. He was later seen on shows like Naagarjuna Ek Yoddha and Bepanah Pyaar. His latest stint on television was Brahmarakshas 2 where he played the lead.