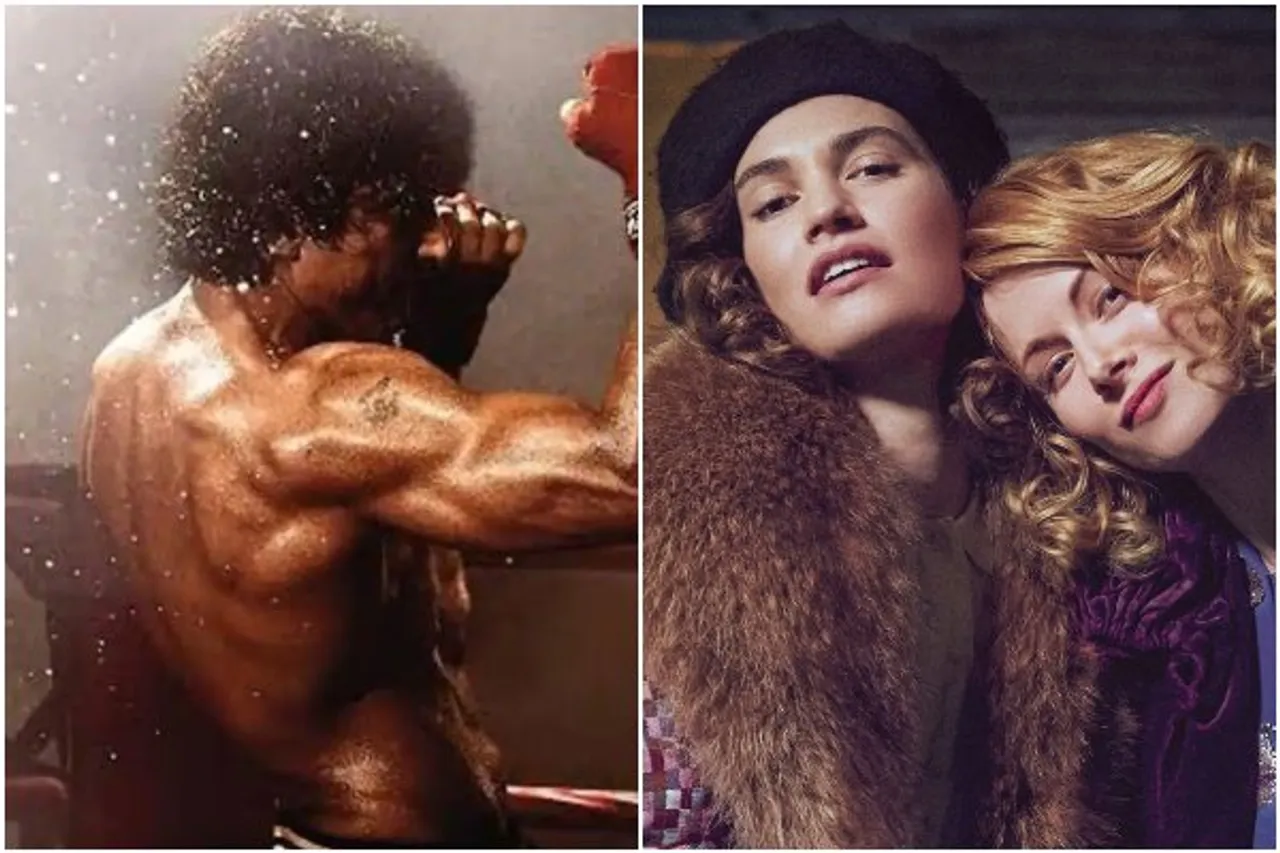 The big-screen experience became inaccessible in the pandemic and the OTT platforms took the opportunity to engage the audience with new films and series in the meantime. Last month, the digital platforms were flooded with intriguing and promising projects as well as new seasons of popular series.
In July 2021 calendar, too, Amazon Prime video, has a rundown of the forthcoming projects scheduled to release on the streaming platform.
Here a list of new release on Amazon Prime Video July 2021 calendar:
The Tomorrow War
Release date: July 2
The sci-fiction action directed by Chris McKay stars Chris Pratt, Yvonne Strahovski, J. K. Simmons, and Betty Gilpin in prominent roles. When mankind is on the verge of defeat in a war against an alien species, a time traveller goes 30 years back in the past to deliver the urgent message. The only hope for survival is for soldiers and civilians to be transported to the future to save the world.
Surf's Up
Release date: July 5
In the 2007 mockumentary Cody Maverick, a 17-year-old penguin, is followed by a film crew to his home in Antarctica for PenGu Island. Maverick for whom surfing means everything aspires to win the Big Z Memorial Surf Off to get the respect he craves. On his journey to his goal, he meets a washed-up surfer Geek who teaches Cody about what is truly important.
Sara's
Release date: July 5
Jude Anthany Joseph's Malayalam film stars Sunny Wayne alongside Anna Ben, who is the protagonist. Ben will be seen playing the role of an assistant director who is struggling to finish her first project. The film also features Siddhique, Vijayakumar, Dhanya Varma, Aju Varghese, Mallika Sukumaran, Prasanth Nair, and Benny P. Nayarambalam in key roles.
Leverage: Redemption 
Release date: July 9
The series is re-imagining of the original premise of Leverage which was a revenge story at its core, however, this follow-up series is "propelled forward as a redemption story of misdeeds". According to the official synopsis, the show will include episodes featuring the team taking on a man who helped create the opioid crisis for his own gain.
Devious Maids Seasons 1-4
Release date: July 15
The 2013 comedy-series follows the story of five Hispanic women who work as maids in Beverly Hills. Their lives change course when one of them, Flora, is murdered for knowing a secret. Eddie Suarez, is arrested for the crime he allegedly did not commit. To save his son, Marisol, his mother takes a job as a local Beverly Hills maid to get to the truth.
Toofan
Release date: July 16
The director-actor duo Rakeysh Omprakash Mehra and Farhan Akhtar, that gave us Bhaag Milkha Bhaag, will be returning with another promising project Toofan. Akhtar will essay the role of a national level boxer, alongside Mrunal Thakur and Paresh Rawal in supporting roles.
Making The Cut
Release date: July 16
Created by Heidi Klum and Tim Gunn, the American reality television series first premiered in 2020. The show focused on designers, they are given assignments that will test their design skills and their abilities. They take up challenges that will eventually help them to run all aspects of a business.
Narappa 
Tentative Release date: July 24
The upcoming Telugu action drama directed by Srikanth Addala is a remake of 2019 film Asuran. The original film was based on the novel Vekkai. The film features Venkatesh, Priyamani, Karthik Rathnam, Prakash Raj, and Sampath Raj in prominent roles. This film revolves around a family which belongs to an oppressed caste who is tortured by their affluent landlord.
The Pursuit of Love Season 1
Release date: July 30
The British miniseries helmed by Emily Mortimer is based on the novel of the same name by Nancy Mitford. The storyline follows an upper-class English family while focusing on the romantic life of two cousins Linda Radlett and Fanny Logan. Although each aspires to have separate things in life, they navigate their lives and their friendship together.