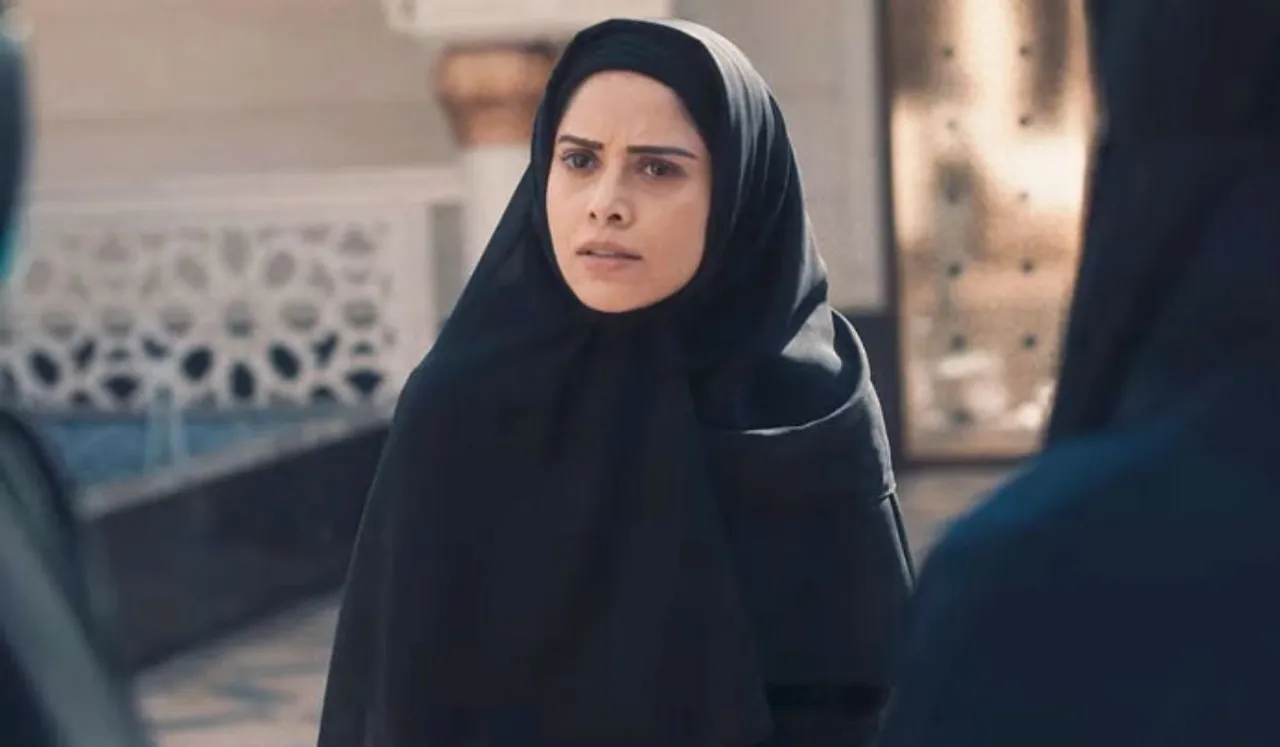 The much-awaited film Akelli's trailer was recently launched, presenting a compelling narrative centred around an Indian girl trapped in conflict-ridden Iraq, courageously battling for her life. 
The trailer for Akelli has been released, featuring Nushrratt Bharuccha in the lead role. The film narrates the story of an Indian woman trapped in war-torn Iraq, struggling against overwhelming odds to ensure her survival.
Akelli Trailer
Combining both distressing and captivating elements, the trailer opens with Bharuccha's character attempting to escape from armed men. The storyline unfolds as she reflects on her journey: moving to Mosul for work, and adapting to her new surroundings, only to be caught in the turmoil of an outbreak of war, leading to her capture along with other women.
The character embodies resilience, exhibiting unwavering determination despite enduring physical and sexual abuse. The trailer hints at Bharuccha's transformative role, presenting an unexplored facet of her acting prowess and potentially marking her most powerful performance to date.
 Watch the trailer here
Israeli actors Tsahi Halevi and Amir Boutrous, known for their roles in the series Fauda, are gearing up for their Hindi-language debut in the film Akelli. In a statement, Halevi expressed his enthusiasm, describing the opportunity to be part of the vibrant world of Indian cinema as truly exciting. He commended the script and praised the collaborative experience with the cast and crew, predicting that Akelli would make a lasting impact.
On the other hand, Boutrous shared his perspective, considering Akelli an ideal launchpad for his entry into Indian cinema. He lauded the film's compelling storyline and meaningful message while also expressing delight in joining an exceptional ensemble. Boutrous anticipates a remarkable experience being part of this venture.
The film is directed by first-time filmmaker Pranay Meshram, who has previously worked as an assistant director on notable projects like Queen and Commando 3. The production is a collaborative effort involving Nitin Vaidya, Ninad Vaidya, Aparna Padgaonkar, Vicky Sidana, and Shashant Shah. Scheduled for release on August 25, the film is set to make its debut.
---
Suggested Reading: Watch: 'Magic Of Not Backing Down', Peak Into Sports Drama Ghoomer
---