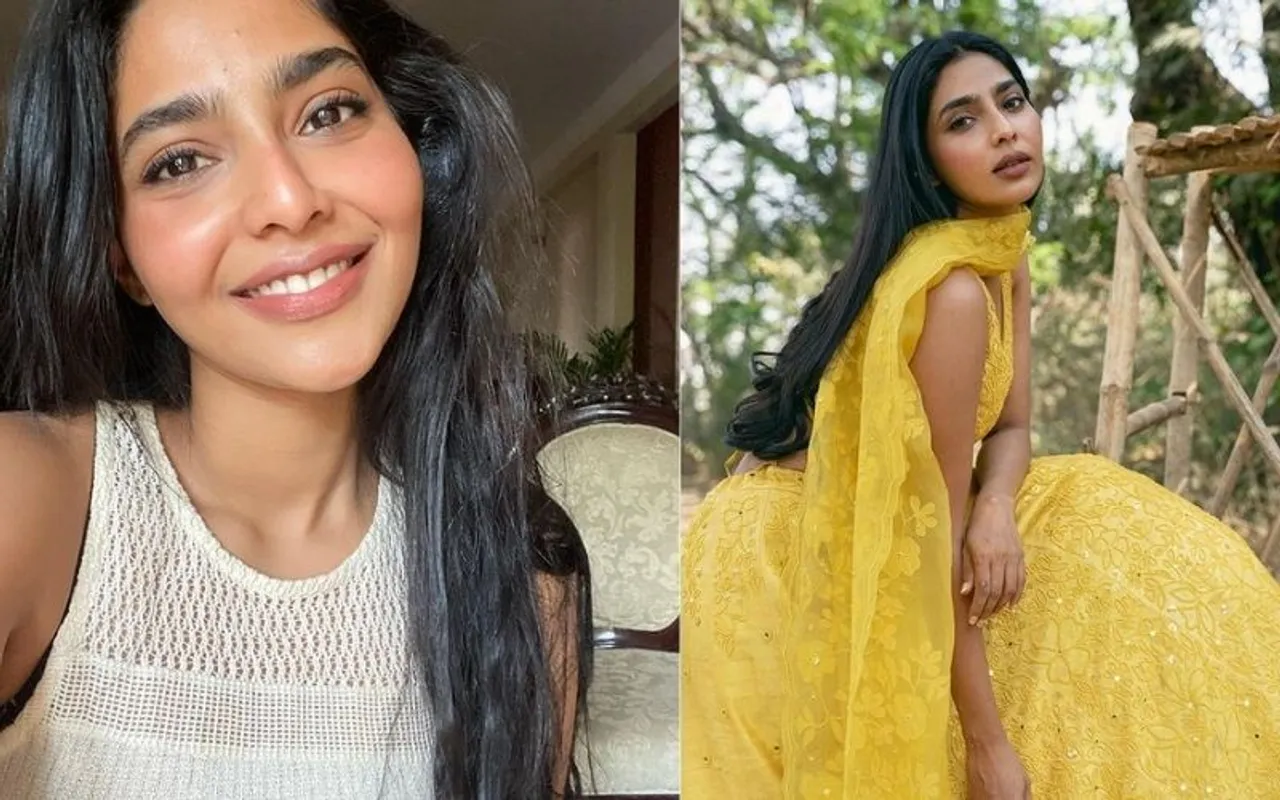 While most female actors have played "conventional roles" during their initial days in the industry, Aishwarya Lekshmi is someone who has broken that stereotype. Since the beginning of her acting career, she has mostly worked on scripts that offer her a strong character arc. We are all praising male actors for proving their brilliance in various languages. However, do female actors gain the same recognition? Again, Aishwarya Lekshmi has broken another stereotype by carving a niche for herself in every film industry she works in. It is not just her acting that makes her stand out, but the kinds of movies she chooses.
The year 2022 has been one of the best years for the actress. She has been working back-to-back on women-centric films and films with strong female representation. Let's explore the bold and beautiful characters that Aishwarya Lekshmi has played this year.
Aishwarya Lekshmi Films in 2022
Putham Pudhu Kaalai Vidiyadha – Nizhal Tharum Idham
Nizhal Tharum Idham is Aishwarya Lekshmi's one woman show. She plays Shobi, a young woman who is struggling to deal with the grief of her father's demise. She's a highly independent woman who makes her own decisions and deals with several emotional upheavals, both past and present, throughout the film. This is one of the films that showcases Lekshmi's ability to project complex human emotions and challenging characters.
Archana 31 Not Out
Archana is a 28-year-old, strong-willed woman who is shouldering the financial responsibilities of her family. After multiple failed marriages, she is happy when her marriage is finally fixed. However, Archana learns the night before the wedding that the groom has eloped with his girlfriend. Although heartbroken initially, she quickly regains herself and handles the crisis. The climax of the film shows her transitioning from a vulnerable woman to a gutsy woman who takes her life into her own hands. The film also features the judgmental and critical questions that single women over the age of 25 face in society.
Ponniyin Selvan
Poonguzhali is an independent, gutsy, strong, and opinionated boatwoman. Her character is pretty much the representation of a modern-day woman. She can row across the ocean anytime, anywhere, and navigate through monstrous storms. She does what she likes and says what she feels. She never lets people cross her boundaries. Yet she is also sensitive and compassionate. Despite having the means, she chooses to marry for love rather than for the throne.
---
Christmas Films: There Is Some Truth To Stories About Hometown Romances
---
Ammu
Ammu is a woman who believes that marriage is filled with love and passion. She is married to Ravi, and life is perfect until one day when Ammu forgets to bring lunch to Ravi. From then on, Ammu is abused and manipulated. Unlike in most films, Ammu's mother can be seen telling her that abusive relationships should not be tolerated and that it is okay to leave. From a gentle and vulnerable woman, Ammu transforms into a fierce and courageous woman. She walks out of the toxic relationship, but not before retaliating against her abusive husband.
Kumari
Kumari is married to Dhruvan, and just as she starts to get comfortable with her marital family, she begins discovering uncomfortable truths about them. Again, from a fearful woman, we see Kumari evolving into a valiant woman fighting against her perpetrators. The film also portrays how women are silenced in patriarchal families to make sure their secrets stay hidden and the prevalence of witchcraft even today.
There is still a long way to go before women are fairly represented in the film industry. Aishwarya Lekshmi is one of the actors who is changing this narrative with the kind of characters she plays.
The views expressed are the author's own.