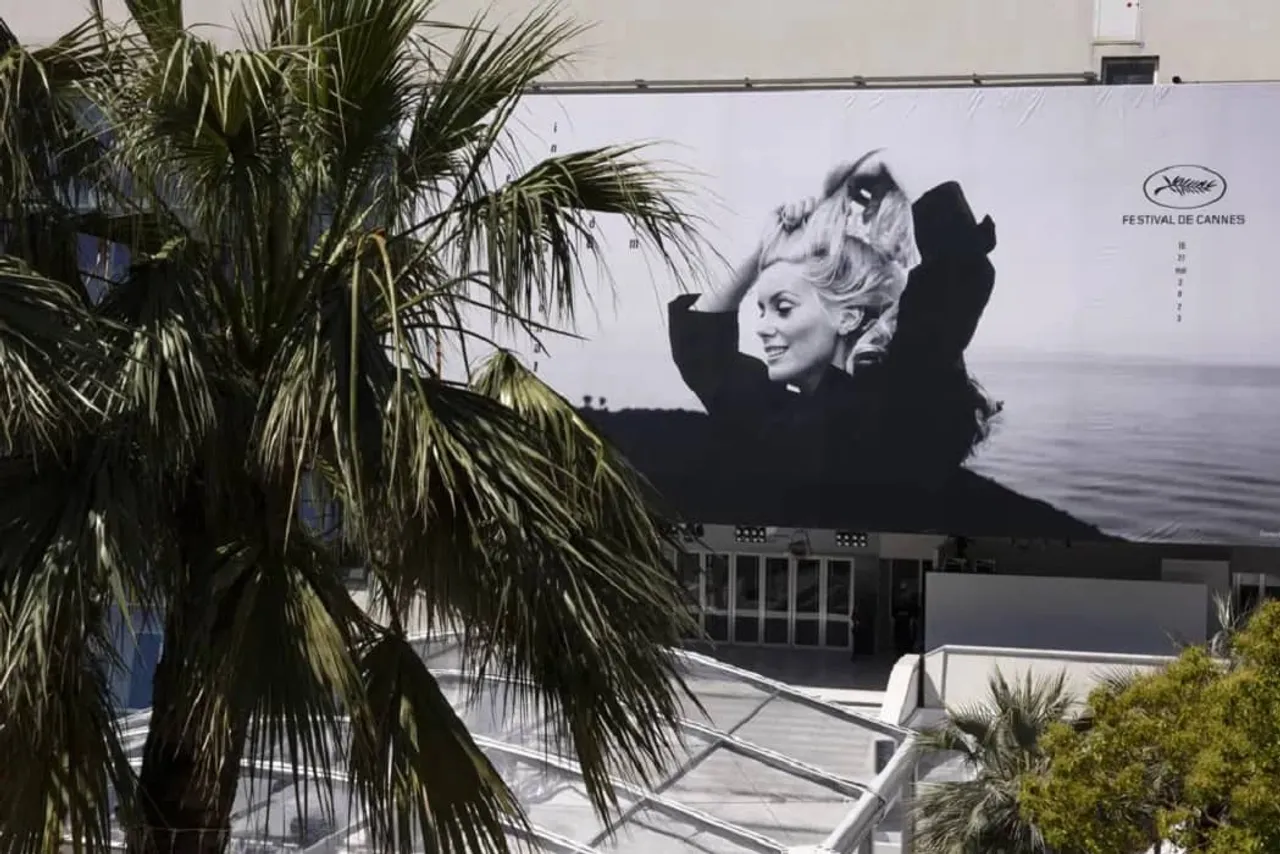 This year, a record seven women directors are competing for the Palme d'Or at the Cannes Film Festival. Things have improved at Cannes since 2012 when there were zero women in the main competition, and for an event that has always come under fire for having less diversity and inclusivity than other prestigious festivals.
However, the festival is not far from controversies even this year. The event's controversial decisions, as of late, with honouring filmmakers and actors who have been involved in sexual misconduct and abuse allegations, are heavily criticised.  But according to the festival director Thierry Fremaux, Cannes is not a "festival for rapists."
French Actor Adèle Haenel on Cannes Film Festival
Adèle Haenel, who publicly announced her retirement from acting in March 2022, penned an open letter last week slamming the Cannes Film Festival for protecting sexual abusers. "They join hands the Depardieus, the Polanskis, the Boutonnats," Haenel wrote. "It bothers them that the victims make too much noise. They preferred that we disappear and die in silence."
She added that Cannes was "ready to do anything to defend their rapist chiefs" and claimed that the French industry effectively "cancelled" its own #MeToo movement.
In 2019, Haenel, star of the 2019 Cannes entry Portrait of a Lady on Fire, accused French director Christophe Ruggia of sexually harassing her for years beginning from the age of 12. Ruggia has denied it. Since then, Haenel has often vocally protested what she's called an insufficient response to sexual abuse in French filmmaking. At the César Awards in 2020, she walked out of the ceremony after Roman Polanski won best director.
Fremaux strongly disagreed at a press conference on Tuesday during the premiere of Maïwenn's historical drama Jeanne du Barry, starring Johnny Depp.
"No doubt for somewhat radical reasons, she had to make this comment about Cannes, which was obviously false," said Fremaux.
He added, "She didn't think that when she came to Cannes unless she suffered from a crazy dissonance. The proof is that if you believed it, you would not be here, listening to me now, taking your accreditations and complaining about the press screenings for a festival of rapists."
Cannes also has traditionally had a low rate of female filmmakers in its prestigious competition lineup, where only two female directors have won the Palme d'Or: Jane Campion in 1993 with "The Piano" and Julia Ducournau in 2021 with "Titane." In 2018, 82 women led a protest on the Cannes red carpet. The following year, Fremaux bowing to pressure, signed a pledge promising to strive toward greater gender parity.
The Cannes Film Festival kicks off on May 16.
Feature image: Photo by Joel C Ryan/Invision/AP
---
Suggested Reading: Anurag Kashyap's 'Kennedy', Starring Sunny Leone, To Be Screened At Cannes 2023