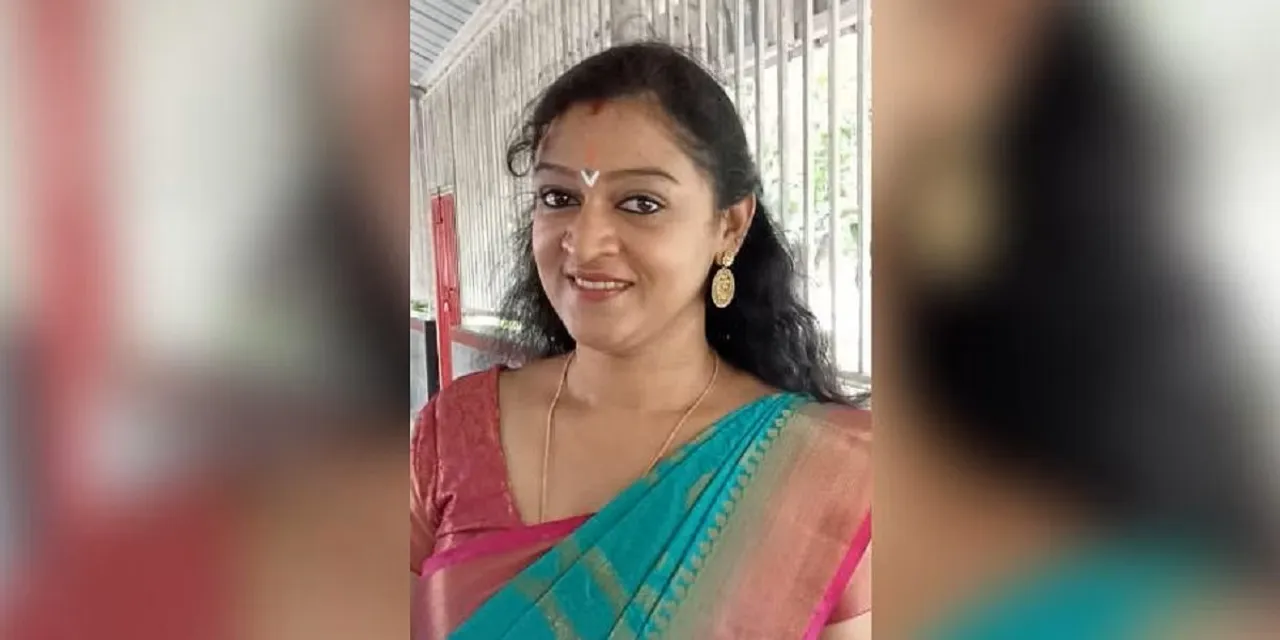 Actor Aparna P Nair, who gained popularity through Malayalam TV serials and films was found dead in her home in Thiruvananthapuram on August 31. She was 31.
Aparna was found unconscious at her home on August 31 evening. According to reports, she was immediately rushed to the hospital but was pronounced dead on arrival. Police have probed into the matter. 
As per Onamorama, the police registered a case and stated that the cause of death is unnatural. The cause of death is yet not ascertained, the police were informed by private hospital authorities and immediately started their investigation. The body of the actor is kept in a mortuary. Nair is survived by her husband Sanjit and two daughters Tharaya, and Kritika.
Malayalam Actor's Family Holds Husband Responsible For Her Death
In the case of the demise of serial actor Aparna Nair, her family has accused her husband of being responsible for her passing. According to the FIR, her sister has registered a complaint stating that the actor endured anguish and died by suicide due to her husband's excessive drinking and neglect. The FIR also mentions that her mother informed her about the actress being discovered unconscious, and despite rushing her to the hospital, she was declared deceased.
The tragic loss has sent the entire industry in shockwaves by the early demise of the young actor. People on the Internet are recalling her latest social media post posted hours before her death. She shared an adorable video of her daughter. Social media users also highlighted how a few days ago actor shared a video collage of her photographs with a background narration of the hardships women go through.
Who Was Aparna Nair
Aparna Nair gained popularity from TV serials like Chandanamazha, Maithili Veendum Varum, Atmasakhi, and Devasparsham. She has also worked in numerous films like Achayans, Kodathi Samaksham Balan Vakil, Meghatheertham, Kalki, and Muthugau. 
Similarly, earlier this year, Bhojpuri actor Akanksha Dubey was found dead in her hotel room while one 27-year-old suspect was arrested by the police. The actor was suspected of suicide but the case was investigated by the CBI as the family made serious allegations against the prime suspect of the case, police had also found sperm samples on the underpants of the actor. The case is now running in Prayagraj HC. 
---
Suggested Reading: Kannada Actor Vijay Raghavendra's Wife Spandana Passes Away