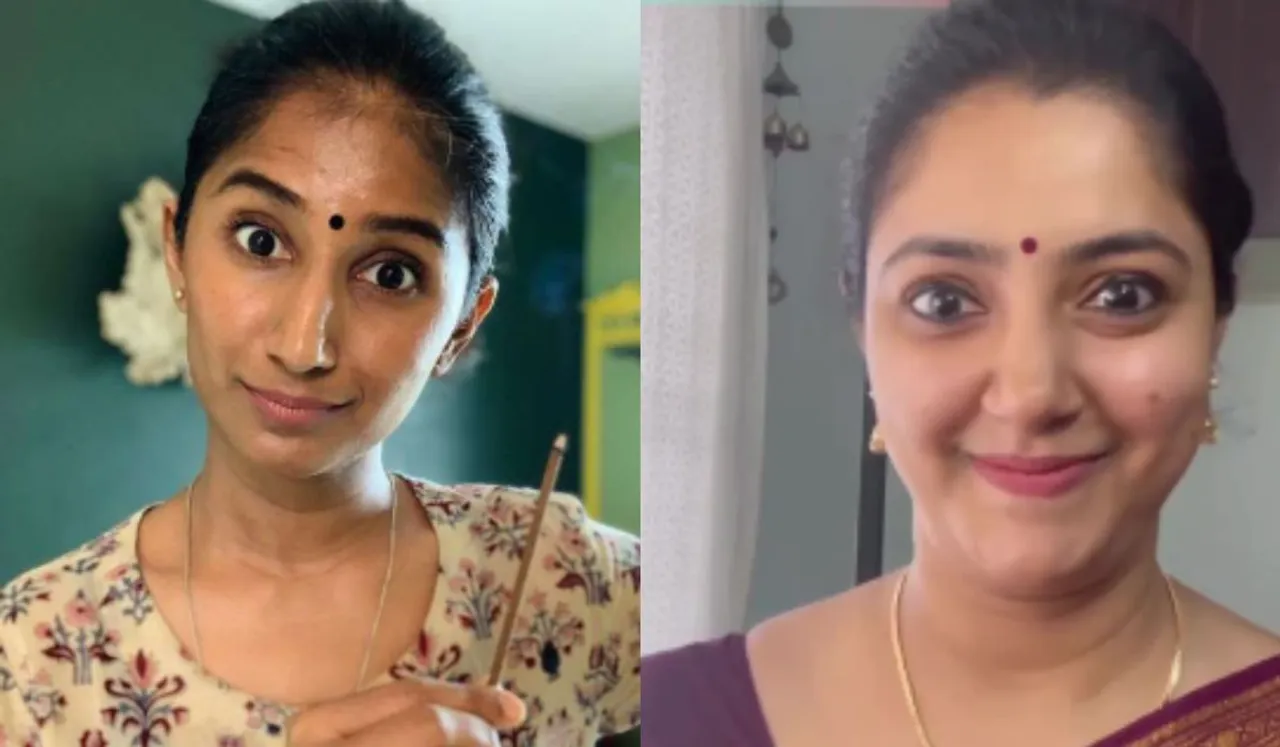 With the advent of digital media, the unconventional career option of becoming a content creator has emerged in the past few years. People of all ages use social media either for entertainment or for socialising. With billions of users, these platforms have the power to influence people's thoughts.
While a large number of people create content for entertainment, a significant proportion of content creators understands the value of the position that they are in and exercise it to do their bit to bring a change in society.
These social media influencers have a unique way of presenting much-needed and relatable messages to society, gift-wrapped in a humorous way. It just takes a little bit of social consciousness to make use of social media in the right way to entertain people while leaving a social message for people to think about.
5 South Indian Female Influencers
Here are five female content creators from South India entertaining people and addressing issues that need attention. These women deliver facts mixed with humour so that it reaches people who otherwise would be ignorant of consuming such messages.
RJ Sindhu
RJ Sindhu uses her Instagram handle to not just entertain people with her "Amma" reels but also convey some much-needed social messages. RJ Sindhu's Amma reels on Instagram feature her donning the role of a mother in a comical way. Her character Amma is a typical Indian mother who also explores the less-spoken issues of women, the unsolicited advice they receive, the detrimental effects of patriarchy, women's empowerment, breaking stereotypes, establishing gender equality, and more. She makes videos in English with a Tamil accent, which makes them all the more connectable.
'Aiyyo' Shraddha
Bengaluru-based content creator Shraddha Jain, popularly known as 'Aiyyo' Shraddha, is widely known for making reels featuring conversations and events happening in a regular Indian household. She portrays the characters of a father, mother, and daughter and creates humorous, realistic, yet sensible conversations. Her videos are mostly in English with a hint of Kannada, which adds to the closer-to-home feeling. She advocates for women's rights, empowers people, and uses her social media handle to raise awareness of a variety of social issues that we come across in our daily lives.
RJ Nidhi
Shrinidhi Padmanaban is a Tamil radio jockey and podcaster who makes videos of the realities of life with a slight mix of comedy. Her videos are relatable to everyone but are most relevant to millennials and Gen Zers. Her reels jot down the realities of life through a mix of dialogue, acting, music, BGM, and captions. Her page is more like a social media group that friends create to talk about random stuff they can all relate to.
Thara Gowda
Thara Gowda is a Bengaluru-based IT professional turned homemaker and mother of a girl. She makes videos that are absolutely relatable to women, especially married ones. Her content surrounding relationships, marriage, and motherhood is very similar to conversations that women have among their girl gangs. Her reels have no dialogue, but her acting, and the caption, paired with the BGM, make her videos engaging and realistic.
RJ Reethu
On her Instagram page, "Slice of Life", RJ Reethu makes true-to-life content relatable to every other Indian woman. Her videos feature her dubbing Tamil dialogues from films or TV serials. Packed with on-point captions, her content, especially ones about marriage, husband-wife relationships, and daughter-in-law and mother-in-law relationships, display the realities of many women. Her spouse also makes a special appearance in a few of her videos every now and then.
---
Suggested Reading: On Body Positivity: 5 Indian Influencers Who Aim To Normalise Plus Size