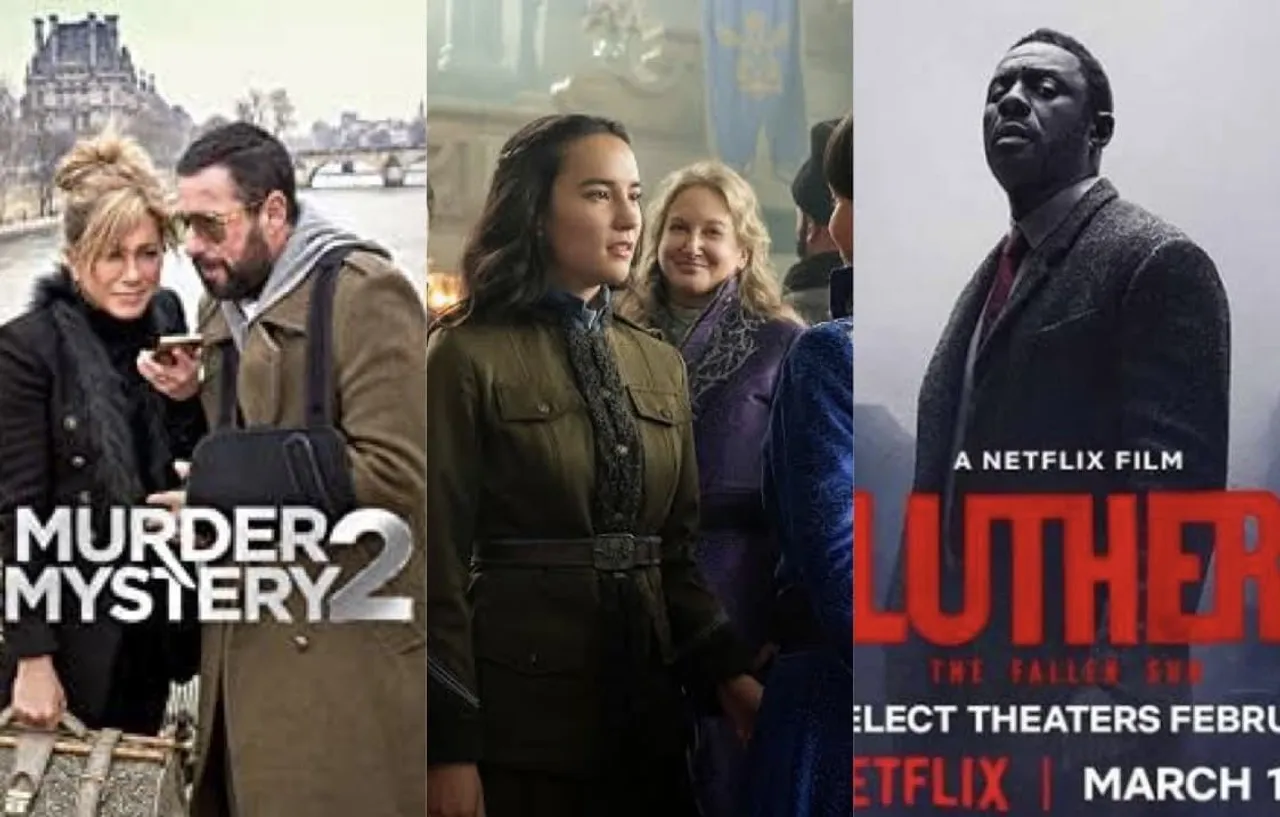 The OTT giant Netflix has always presented its audience with mind-blowing content packed with thrill, suspense and drama. Keeping up with the ultimate aim to serve its audience with delightful entertainment. The platform is all set to give you the much-needed dose of entertainment and drama the next month. Here are a few upcoming releases on Netflix this March.
As we're moving towards the end of February and have already come across many exciting movies and web series that we loved, for the upcoming month, Netflix is all set to keep supplying you with endless entertainment with top releases that are listed below.
Upcoming Releases On Netflix In March
1. Outcast Season 1 (10th March)
Netflix is ready to try out its version of the history channel's very popular, survivalist reality competition that we know as alone, but only with a few changes in rules, yeah and blowing off the essence of the whole show just a bit. In this, we can witness hard-core survivalists being dropped into the harsh Alaskan forest range and grouped into teams of four being forced by the conditions to break down their egos and individualism.
2. Luther: The Fallen Sun (10th March)
The British crime drama Luther is back again with its continuation movie Luther: The Fallen Sun, and guess who broke out of the prison? The brilliant but disgraced detective John Luther (Idris Elba). Haunted by the failure of his past where he couldn't capture the cyber psychopath. Luther decides of escaping out of the prison to complete his unfinished business by any means. The movie stars Cynthia Erivo, Dermot Crowley and Andy Serkis too.
3. Shadow and the Bones Season 2 (16th March)
After about almost 2 years of its release, Shadow and Bones is finally returning with Season 2. This time it's all set to send Mal (Archie Renaux) and Alina (Jessie Mei Li) on a massive quest that we are about to love. Two completely mythical creatures are about to amplify Alina's powers with the hopes of winning over Kirigan (Ben Barnes) and his all-powerful army. And about the Crows, they will be drawn towards a dangerous heist which will surely make them cross paths with Alina somehow. The fun is going to be real.
---
---
4. Mae Martin: SAP (28th March)
The Canadian comedian, writer and actor Mae Martin who starred in Netflix's under-the-radar gem Feel Good is coming up with something new to give you the much-awaited dose of laughter. The hour-long comedy directed by Abbi Jacobson will be covering everything from the gender spectrum in Beauty and the Beast to the moose encounters as per the official description by Netflix.
5. Murder Mystery 2 (31st March)
The sequel of the 2019 movie Murder Mystery starring Adam Sandler as Nick Spitz and Jennifer Aniston as Audrey Spitz, is the upcoming action-comedy American mystery movie written by James Vanderbilt and directed by Jeremy Garelick, where now full-time detectives will be struggling to get their private eye agency off the ground. Audrey Spitz and Nick find themselves in the middle of an international abduction after their friend the Maharaja has been kidnapped from his lavish wedding.