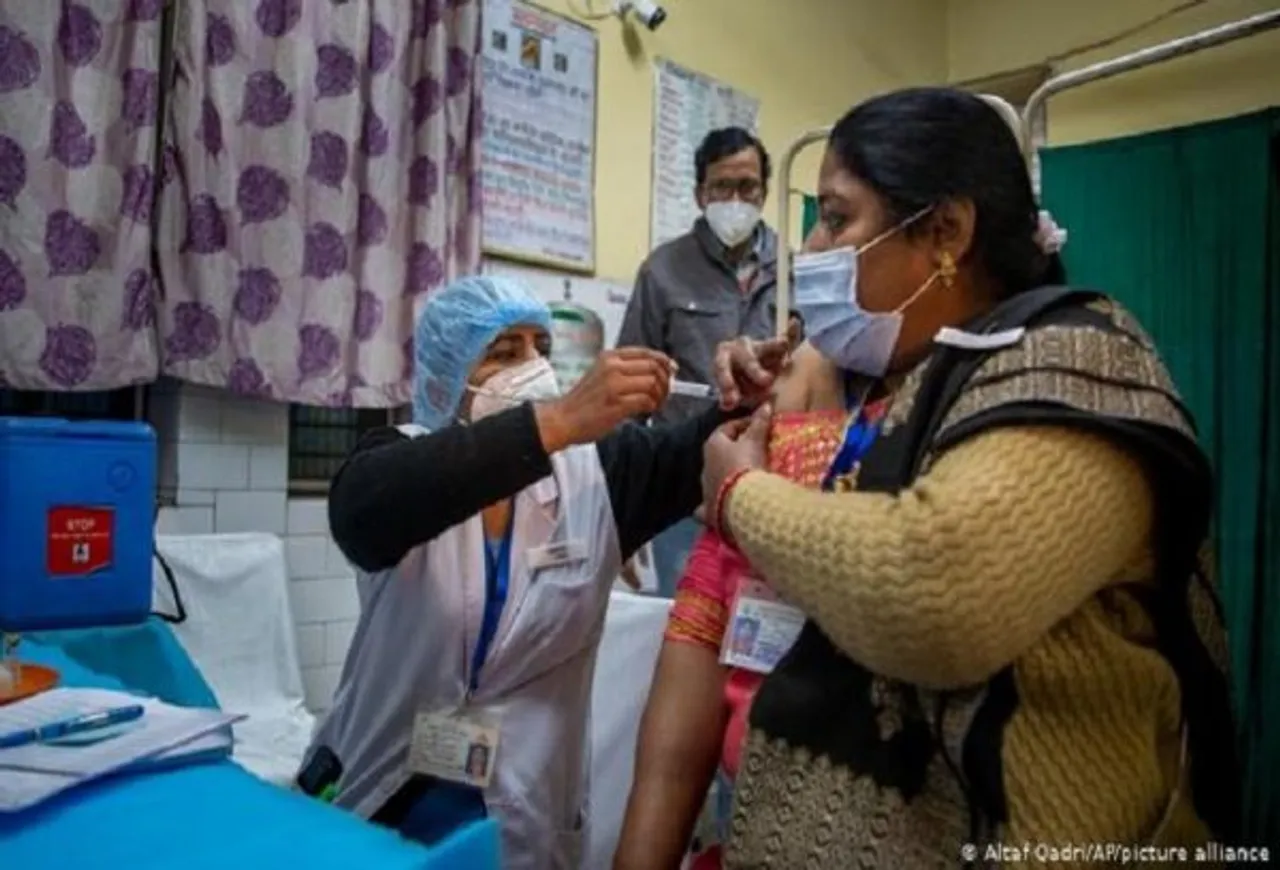 COVID vaccine side effects: India is currently locked in a fierce battle with the second wave of COVID-19 cases, racing against time to with its mass vaccination drive to try and contain the situation. Meanwhile, some reports of people who have received one (or full) doses of the vaccine testing positive have also emerged, acting as a deterrent for many people. That's not all, the side-effects of the vaccines is also something that has raised doubts and kept people away from vaccination centres. As it is with most vaccines, a jab may lead to varying side-effects differing from person to person, but that shouldn't certainly deter people from getting their shots.
What kind of side effects should a person expect after the COVID-19 vaccination? Should a person take any preparatory measures before getting their vaccines? Here is what we know:
What should you do to prepare for your COVID-19 shot?
The spike in cases is very concerning right now and you might be a little uneasy because you don't know what to expect after you get the injection. Prime Minister Narendra Modi also took the shot of Bharat Biotech's Covaxin and the government has said the approved vaccines are safe.
So, firstly anyone with the symptoms of fever, allergies mustn't go misdiagnosed right now because of the apparent similarity between the conditions. So what's differentiating COVID-19 from your symptoms? It comes down to itching and fever, according to experts. Itchy skin, nose, eyes or throat could be signs of inflammation and more commonly seen with allergies but itching isn't considered a sign of COVID-19 yet. Fever again isn't a sign of allergies but is a characteristic of coronavirus. Another sign to check for is the presence of fatigue and tiredness. COVID-19 infection causes a person to tire out or suffer from unnerving fatigue.
Covishield, the Oxford-AstraZeneca vaccine produced for India has shown an interim vaccine efficacy of 81 percent in preventing the virus. Bharat Biotech's Covaxin is 80 percent effective.
What are post-vaccination side effects?
If you have been received your COVID-19 vaccine shot, how can you differentiate post-vaccination symptoms from the infection?
1. The two most common side effects after the vaccine include pain at the sight of the injection and short-term flu-like symptoms, which come mostly after the second dose. A person remains very much at risk for catching COVID after getting jabbed but it is successful in limiting hospitalisation among serious cases.
2. The vaccines may trigger some inflammatory reactions which could also be similar to the infection. They are mostly fever, rashes, tiredness, headache — which are temporary and nonthreatening — all common with COVID-19 vaccines.
3. The Center for Disease Control and Prevention issued a list of six common side effects from COVID-19 vaccines.
a fever
fatigue
headaches
body aches
chills
nausea
Most commonly reported side-effects, right now include fever, backache, body pain, fatigue, malaise, lethargy, pain at the injection site, rashes or swelling.
4. Post-vaccination symptoms start off 2-3 hours after getting the shot and remain upto 3-4 days before usually resolving on their own, according to a report by TOI.
5. There's no specific data available that can clear exactly why side effects could be different between sexes. Some health experts suspect women are more likely to report side effects, while others believe there's a biological component.
6. Apart from these, the vaccine manufacturers in India have said that there is a chance that Covaxin or Covishield could cause site pain, injection site swelling, injection site redness, injection site itching, stiffness in the upper arm, weakness in the injection arm, body ache, headache, fever, malaise, weakness, rashes, nausea, vomiting.
7. Those who have a history of allergies, fever, bleeding disorder or are on a blood thinner, are immune-compromised or are on a medicine that affects your immune system, are pregnant, are breastfeeding, any other serious health-related issues, as determined by the vaccinator/officer supervising vaccination, must not take Covaxin. Bharat Biotech also specified that if a person is pregnant or plans to become pregnant or is breastfeeding she should tell the healthcare provider before taking the jab.
Image Credit: DW