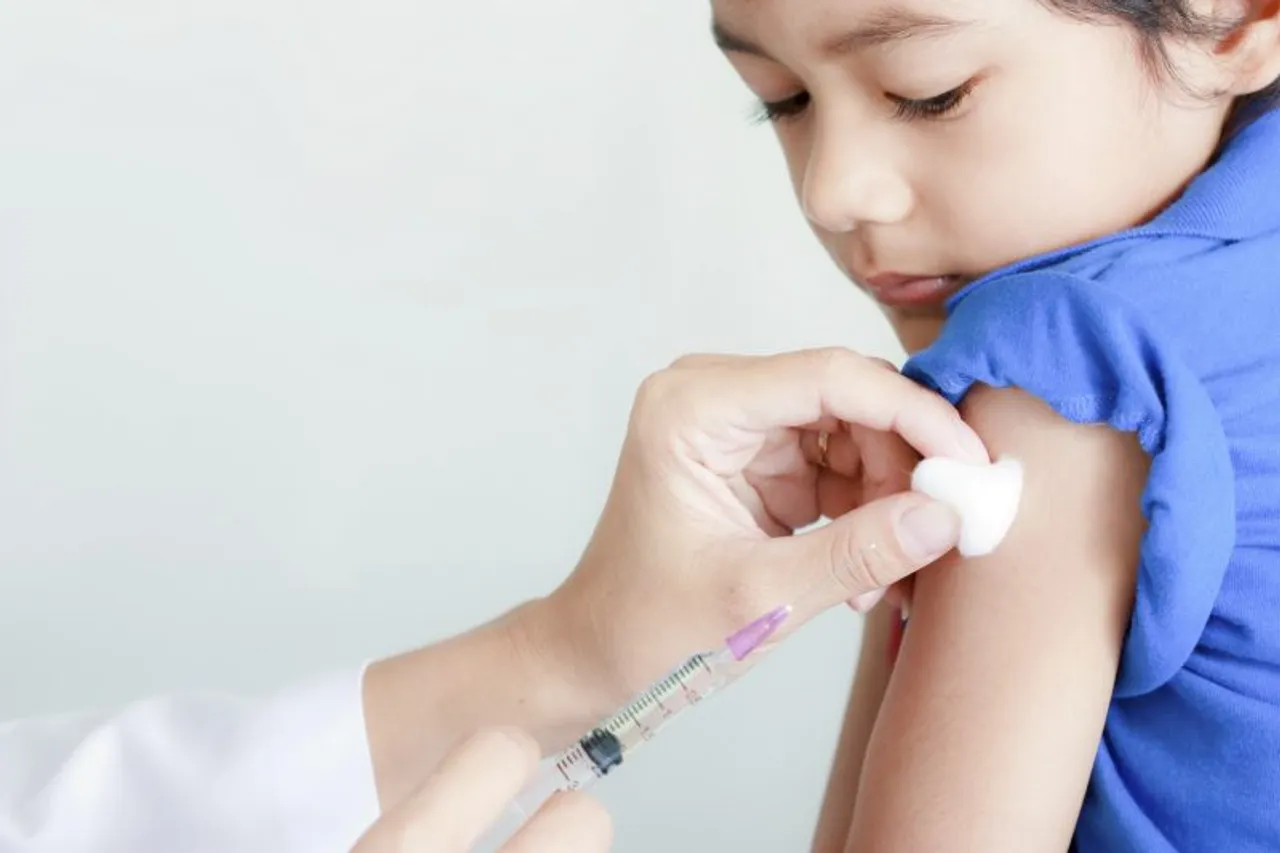 How are moms caring for COVID positive kids: COVID-19 among in children has seen a concerning rise with the second wave of the pandemic. More children are not only contracting the disease but are also showing mild to moderate symptoms, as compared to remaining largely asymptomatic earlier.
Dealing with the disease is much more difficult for caregivers, when those struggling with it are young wards who are already stressed out due to all the COVID-scare their parents have been putting them through and because it is not easy for them to isolate.
Children, by nature, crave the companionship of siblings, parents and other family members. So it isn't easy for them when their loved ones cannot touch them, cuddle them and even be in the same room with them. Thus, it is not just symptoms of the disease that parents have to deal with, but the emotional effects of the isolation, medication and the general panic associated with COVID-19 that parents have to deal with, when dealing with young coronavirus patients.
SheThePeople reached out to two mothers who have been through this ordeal, to understand the struggles from parents perspective, and to know how we can all care better for little COVID-19 patients who are dependent on us for more than just physical aspect of caring.
Rajya Sabha MP Priyanka Chaturvedi's 17-year old son recently contracted the virus. According to her, the only barrier she faced in caring for her son was to keep him in isolation at home, while keeping the rest of her family safe from contracting the virus. "We did realise that there should be only one caregiver in the house (to care for him) and that person should also should be isolating themselves from the rest of the family."
Chaturvedi says that the second challenge was to keep her son engaged "because someone of that age is an outdoor person and even if we are home quarantining he is confined to his room. So there is boredom, there is a sense of not being able to connect with family, not being able to meet us in real-time, just having to connect with us over the phone or through video calls..."
Priyanka Chaturvedi's tips for caring for a teen dealing with COVID-19:
staying in contact with family and loved ones via video calls
a well-balanced diet along with proper hydration
appoint just one caregiver to deal with the COVID-positive individual, to reduce the risk for others
ensure that the caregiver isolates too
wearing masks inside the house
including zinc, iron and multivitamins in diet to boost immunity.
Bani Mohindroo, whose five-year-old daughter contracted COVID-19 sometime ago, too faced similar challenges. Especially with such small children, it is difficult to keep them confined to one room in the house and limit their interaction to the family. Mohindroo and her daughter were the only members of her family to contract COVID-19. She isolated herself with her daughter in a room. Isolating her daughter for ten days from the rest of her family was the biggest challenge that she faced. She does credit her young daughter for fully understanding the situation.
"I think she is a fairly aware five-year-old, but I think you have to keep them extremely engaged and give them a ton of attention helps." Mohindroo talked to her daughter about her despite having COVID-19 she wasn't "sick" sick. "A lot of COVID  for kids scare has been being in hospital due to the disease and deaths happening around them. So you have to put their mind at ease by assuring them that they are physically fine but they need to isolate for others. So we changed the entire story and made it about her having to spend a lot of time with me, which she never gets since I work full time."
For Mohindroo and her daughter, thankfully it ended becoming a bonding experience, but that also meant going easy on parenting rules. "I had to let go of TV rules, we did a ton of activities together, we did video calls with friends and family and even they did activities with her."
As Mohindroo points out, access to the Internet is a boon for parents and children who are dealing with COVID-19.
While she and her five-year-old daughter listened to podcasts apart from doing colouring and crafts together, Chaturvedi and her family used video conference calls to help her son cope with is isolation as well.
Be it small or big children of all age groups need support from their family during the time of crisis. And the Shiv Sena spokesperson's teen is no different. "At a time like this you feel all the more isolated from your family even someone who has been extremely independent and always keeps himself occupied... He feels the sense of wanting to step out of his room and engage with all of us, with his sister. While he is fighting with her always, now he feels the need to be close to her and connect with her. We have tried to address this by speaking to him over the phone and keeping him engaged through videos coming from the family members and video calls with grandparents and friends."
How Bani Mohindroo cared for her five-year-old who contracted COVID-19:
video calls with friends and family
slightly increased screen time
activities like listening to podcasts, arts and crafts, drawing etc to keep her busy
making it not about the sickness but about spending quality time as mother and daughter
eating a balanced diet and ensuring proper hydration
Apart from emotional and physical care, children also need nutritional care during illness. So did these mums resort to any superfoods etc, to help their children recuperate and gain strength? Chaturvedi says that she gave her son small portions of meals consisting of simple foods like daal-chawal frequently while always keeping him hydrated. "The rest of the family was asked to have zinc, multi-vitamins and iron in order to boost our immunity, but I must add that we have been having these supplements since last year to boost our immunity."
She is also checking his oxygen saturation levels every three hours and checks his temperature frequently and is coordinating with the family doctor to know what needs to be done if his saturation levels drop if he develops a fever.
Mohindroo also stuck to a regular diet along with ample amounts of fluids, as instructed by her doctor. "Our regular diet is healthy enough, along with which we gave her ORS (oral rehydration solution) and more liquids," she said, adding that she didn't add anything extra to her daughter's diet.
We have to give our children a lot of credit for their resilience and the maturity they are showing in dealing with the situation, whether it is being stuck at home and not getting to see their friends for months at stretch or isolating to keep their family safe. As these moms point out, children know how grievous the situation is and why it is essential to take necessary precautions even when isolating at home- something that even some adults struggle to deal with.
"He does realised that it could impact others in the house and that the virus could perhaps be transferred (to other members of the house) so he also has been extremely careful and cautious," says Chaturvedi.
The views expressed are the author's own.