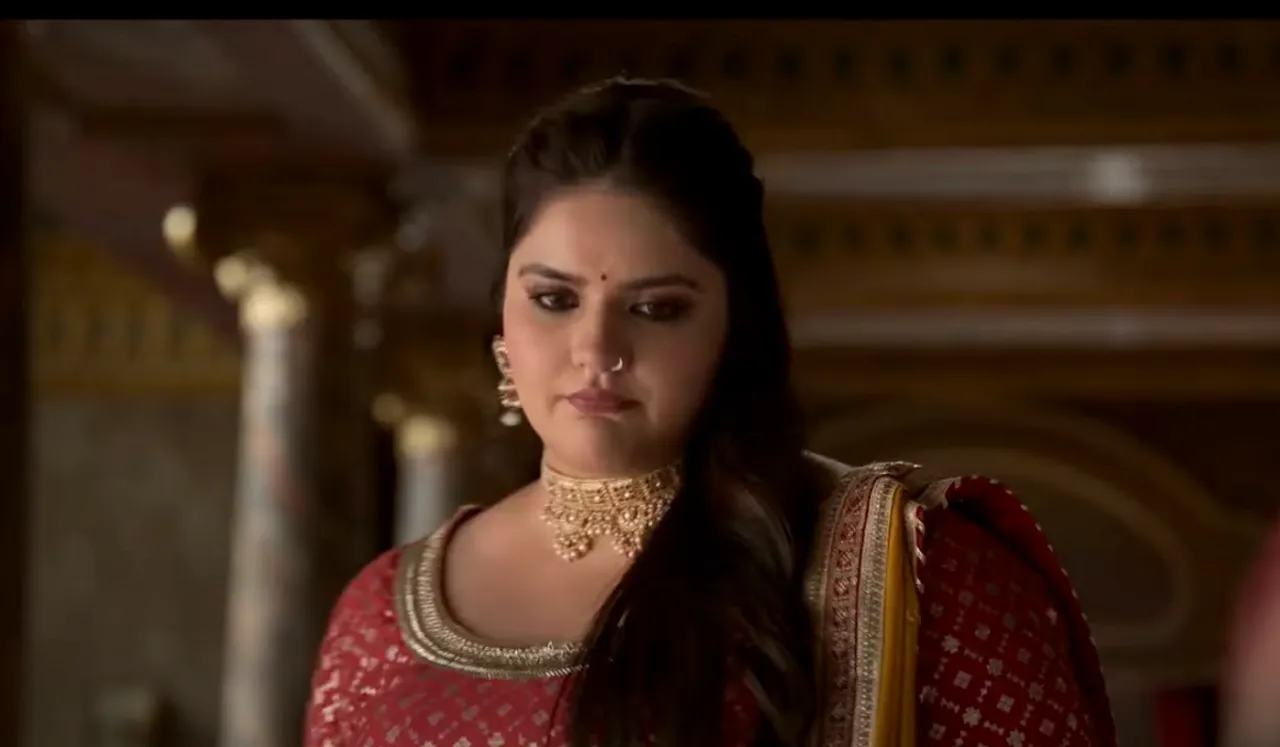 Fit is not a destination it is a way of life. Just like a whole bunch out there, I am a habitual scroller; in fact, I qualify as the Pomodoro Scroller - where every half-hour stretch of focused WFH is broken by some story shuffling, some reel regaling or some content cavorting. Yep, that's me. From zodiac trivia to meal preps to tarot tales to fitness fundas. I scan them all. 
It was during one such break that I came across a rather direct no-mincing-of-words fat-shaming post. Not ill-intended here mind you, but giving that sort of Bill Maherish vibe, like when the American comedian and writer said: "Fat shaming doesn't need to end it needs to make a comeback. Some amount of shame is good. We shamed people out of smoking and into wearing seat belts. We shamed them out of littering and most of them out of racism. Shame is the first step in reform."
The last line is particularly interesting because it actually works in a whole lot of cases. Don't residential societies and clubs "name and shame" defaulters? Don't walkers often "name and shame" those who don't scoop the poop? Don't educational institutions indirectly "name and shame" non-performers by displaying results? 
In the same vein, my gym bro very sincerely argued "If I don't hurt a few today, tomorrow when life cripples them due to unhealthy choices their loved ones will be hurt. That's more than one person getting hurt now. So it's better I hurt that one person now by showing them the harsh reality, No offence, But it's a wake-up call." 
Working out is never convenient.
But neither is illness, diabetes and obesity. 
Hmmm, made a lot of sense in one way. 
There are zillions of reels of gym rats flexing their super-toned bodies after breaking up with their romantic partners who had chided their chubbiness. So "fat shaming" in a way got results!
Obesity is not because it runs in the family.
It is because no one runs in the family!
So then does this kind of reverse psychology actually work in weight loss? 
Marathon runner Amrita R, Vice President (Learning & Development) at a reputed financial institution points out a very different perspective, "A fat person already aware of the situation can go into a mode of 'let people accept me the way I am.' Fat shaming can push them deeper into this trap where their self-belief can be impacted causing self-sabotage and a feeling of hopelessness." She feels, "a certain change in mindset, and culture is direly needed in a society where basic empathy and support are gradually dwindling." 
A recent example that immediately comes to mind then is the recent Emily Blunt episode where the award-winning British superstar was "appalled" for having called her server "enormous" in a nearly decade-old clip. The Oppenheimer actress then went on to issue a public apology saying, "I've always considered myself someone who wouldn't dream of upsetting anyone so whatever possessed me to say anything like this in that moment is unrecognisable to me or anything I stand for. And yet it happened, and I said it and I'm so sorry for any hurt caused. I was absolutely old enough to know better." 
Emily Blunt is being criticized for fat-shaming a waitress in resurfaced Jonathan Ross interview. https://t.co/U21YtysgX3

— Pop Crave (@PopCrave) October 20, 2023


Yes, obesity is a global epidemic today and the World Obesity Atlas 2023, published by the World Obesity Federation (WOF) predicts that "the global economic impact of overweight and obesity will reach  $4.32 trillion annually by 2035 if prevention and treatment measures do not improve." 
The federation however calls for a fight against "weight stigma" too where "pervasive misconceptions and stereotypes" are associated with higher body weight. One of the recommended steps is careful communication on the subject through word and imagery sensitization. 
In the past few years, the world has come a long way from thigh gap and size zero fixation to the latest "looking like a whao" craze on Insta where sizes crank up to 20 XL, where plus-size models are a rage on the ramps and where body positivity influencers have made "fat femme" a badge of honour attracting millions of followers. 
Taruni Kumar, training lead at Nguvu Collective, chips in her bit, "Fat shaming motivates people like flogging a horse or an ox motivates a horse or an ox, given a chance will they run away, yes. Fat shaming it pushes people to reconsider how much space they should be taking up as opposed to focusing on things like are they happy or healthy. So fat shaming goads many into unhealthy habits as a response because people are social animals and all crave love, affection and care.
This should not be linked to what our bodies look like, when we are ridiculed and love is withdrawn we end up tying our value and self-worth to the amount of space our body takes up. So it is not motivating but bullying or the use of negative reinforcement to push someone into changing the way they look."
That's not to say you go all delulu being "unhealthy and proud." No, you just need to understand your body type to have the correct body image. The solution to coping with this epidemic isn't masking the reality with any sort of pre-set filters of any kind but to get on with a mindful and balanced existence. In a nutshell that means staying active, structured meal plans, factoring in a fitness regime, drinking water, walking the 8000 steps and such besides working on a disciplined mindset. 
If you just try to google it too, the answer is crystal. I simply typed in "Is fat shaming motivating?" The immediate answer I got was categorical: "Fat shaming is the act of making a person feel ashamed, inferior, anxious, or guilty about their body shape or size. It does not motivate people to lose weight. In fact, it causes significant harm. There is no evidence that shaming people for their weight has any positive effect."
A few years ago, an Obesity Summit highlighted the well-documented ill effects of fat shaming that triggered "physiological and behavioural changes linked to poor metabolic health. This form of stress led to cortisol spikes (that stimulates appetite) and drop in self-control." 
Fat does not equal failure.
For those truly concerned about the issue that's what needs to be kept in mind. YouTuber Laci Green puts it succinctly when she says "You don't encourage people to take care of their bodies by telling them to hate it." Point to be noted! 
Studies have shown that fat shaming increased body dissatisfaction and the social stigma attached to being overweight led to "unhealthy coping mechanisms like binge eating – creating a toxic cycle" that includes severe anxiety and depression too. 
To sum up, then, the better way to motivate people to lead a healthy lifestyle is to first try and understand the individual mind-body type and then work up a goal-setting process that is inspiring and enjoyable even as it breaks free of unhealthy habits bit by bit to bring about a complete 180-degree attitudinal shift in one's approach to fitness. 
After all if motivation is the goal, then the core beliefs that drive it – control, achievement, affiliation and security – need to be factored in. It should inspire people to think that -- 
Every day is another chance to get stronger, to eat better, to live healthier and to be the best version of you. 
It's just a "nicer" way to say Don't wish for a good body, work for it.
Motivation it is said is what gets you started habits are what keep you going. Fat shaming on the contrary is "the action or practise of humiliating someone judged to be fat or overweight by making mocking or critical comments about their size." 
To wrap up the argument then why fat shame when way better results can be achieved by driving motivation? As they say in the corporate world, good leadership, purpose, education and inclusion can very effectively pave the way for high performance and a person's desire to acquire, bond, defend and understand: factors that truly feed motivation. 
It's not about being the best, it's about being better than you were yesterday! 
Views expressed by the author are their own
---
Suggested Reading - Skinny Shaming: How I Overcame Brutal Taunts For Being 'Too Thin'