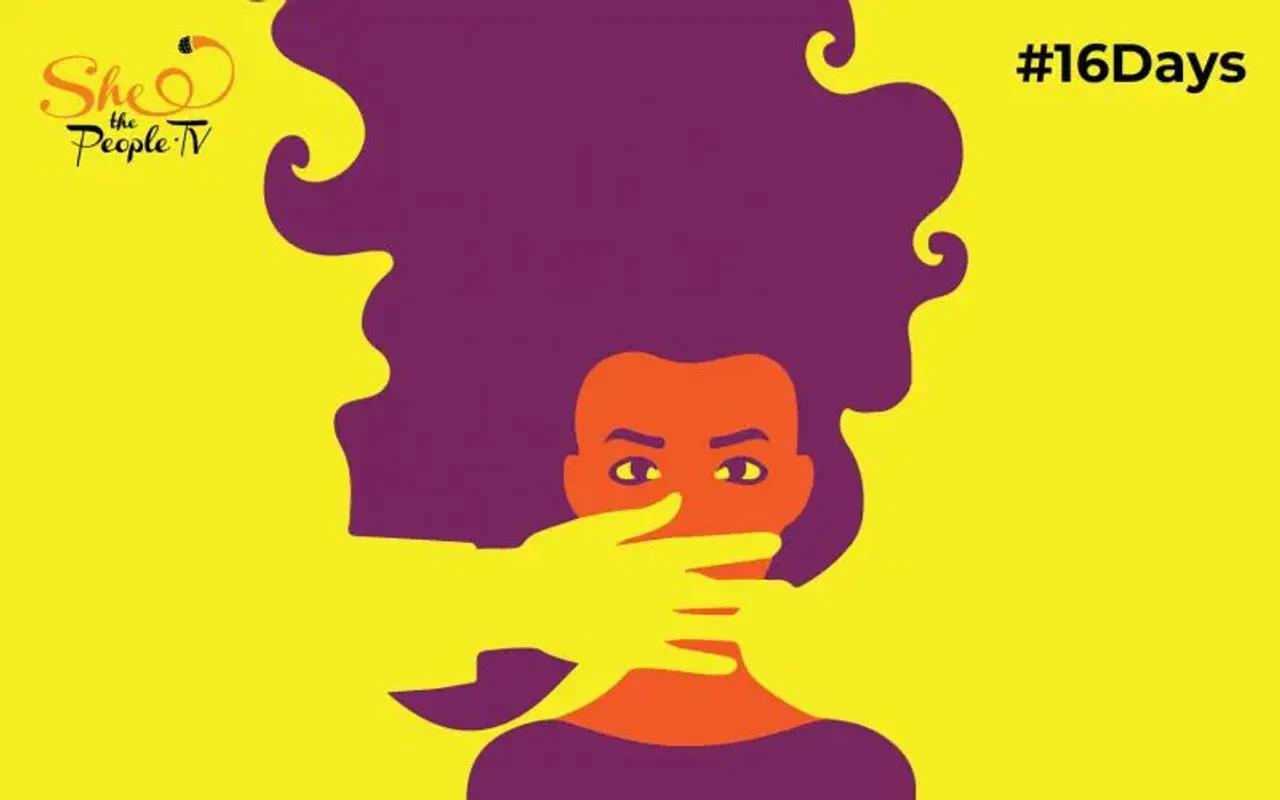 Well, the quarantine days have begun. The nation is on a lock down and the corona scare is rife. Yes, we all know about the current scenario. We are practicing social distancing but what about people stuck in toxic relations, what about victims of domestic violence, what about women stuck with their perpetrators? How can they practice distancing ? I would say social distancing is a luxury!
Few of us, the privileged ones have the luxury. We are either working from home, getting salaried, lazing on our couches, following the social media saree challenge, trying our hand on the trending dalgona coffee or millennials doing nothing but Netflix and Chill.
And no, there is nothing erroneous in it.
Following the trend on social media, I have been able to finally try the trending dalgona coffee. Why not? - I have resources, I have enough leisurely time to make whipped coffee and I am not stressed about being not getting salaried. I can afford the luxury of social distancing, sip the fancy coffee and read books.
I akin to many of us privileged, educated and well sufficient strata of people am at home because of the lock down. But am I sleeping without food, am I financially disabled, am I suffering? - NO. But yes, I am doing the silly complaining part- Oh! I do not have enough cooking oil at home; Sigh! The instant noodles stock is over; where is my quarantine snack, eh?
Moreover, I am also trying new recipes, baking, reading books, watching sitcoms and trying to make the most of the quality time with my husband. Many people are safe and sound at home, including me. We have shelter, we have stocked groceries, we are following our friends  social media stories on current trends, work outs and leisure activities in the time of lock down, getting inspired to do the same, video calling and keeping in touch and we are geared up to fight the situation. We are the people crowding grocery stores and hoarding the essentials. We can afford the pleasures and resources, can't we?
Then what is the contemplation about?
A simple call- that's it a simple call made me contemplate.
I as a lawyer have been affected by the lock down like many other professionals. I cannot attend court, I cannot attend to clients, I can simply restrain myself to working from home doing non-litigation work. Two days ago I received a call from one of my clients. She works as a house help and she had a situation regarding finances as she no longer can go out to work and also has a domestic violence crisis. The situation was sorted out but it made me understand that this issue is not about one woman. The situation that made me ponder was merely a minuscule part of an enormous pandemic.
I was perplexed at the thought that out there, there are women who are not as privileged as many of us. I cannot even imagine the plight of the women trapped with perpetrators of domestic and sexual violence/abuse are experiencing. Their escape routes are blocked. These women must be not experiencing the usual sigh of relief when they stepped out for work or when their perpetrator stepped out for work like any other day, as now they are in a lock down situation. The women of lower strata's who are unable to work and earn daily wages, the home makers who are overburdened with all the patriarchal family members being at home- cleaning, cooking, feeding and pleasing them; the women working from home being taunted at for being at home with laptops and not multitasking making round chapattis on the kitchen counter tops- All these women are facing existential crisis during this lock down.
The women needing help might not be even able to call the helpline as the perpetrator is constantly on the prowl. She has to please the perpetrator and be mum. The perpetrator is in most cases the one a women knows and not a stranger, the thought petrifies me! The mental and physical health of women in such situation is going for a toss. Anxiety attacks, panic attacks, stress, depression, bruises, fractures and no one to help! It might simply worsen the situation. Imagine a woman being beaten and bruised by her own partner, the perpetrator has got the golden opportunity to abuse and not facilitate help to her. Isn't it alike to a hostage situation?
Also Read: How to start your NGO?
I do not deny that there are dedicated helplines, NGO, and other organisations out there helping and aiding women. But awareness is the key. Now when one calls someone, one gets an audio message regarding precautions for the pandemic. Similarly, messages should be released for domestic/sexual abuse, for victims, for women, and for children. The country is facing a crisis and measures are being taken. Thereby measures for women should be taken in the same spirit.
The only thing we can do is stay strong and have hope. It is terrifying, I do not know if hope and strength will help us but it is a common human approach to survival. I being in a comfortable place am feeling helpless, I cannot draw a parallel to what my fellow sisters are feeling or facing right now. Because the longer the pandemic lasts, the women caught up in above referred situations will keep bearing the brunt!
This is a user generated contribution. View's are that of the author. You may also write your blog and contribute like 10,000 other writers on our platform. Click here