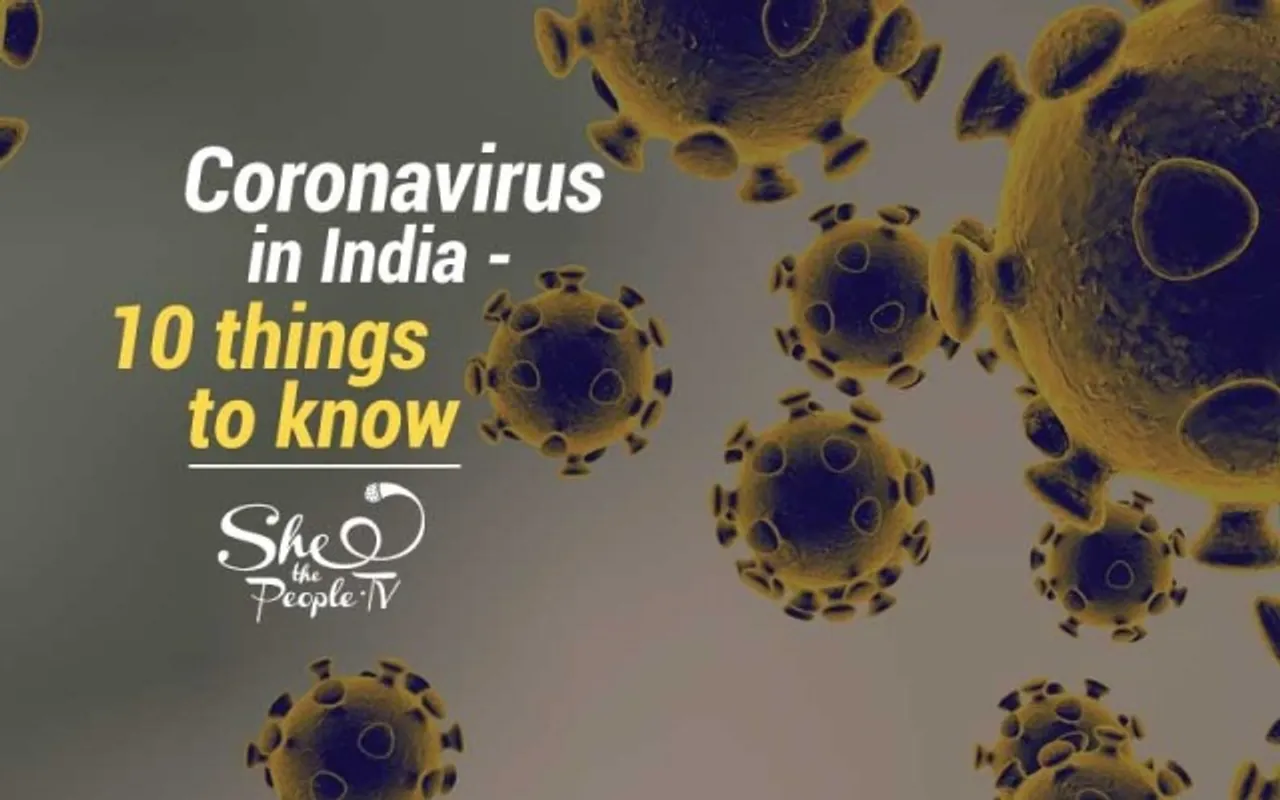 Coronavirus is a new terror globally. After killing more than 3,000 people across the world, and infecting 92,000+ humans, it has now entered India. On 4 March, 15 Italian tourists were tested positive for Coronavirus in India, increasing the number of confirmed cases to 21 in India. Its high time that we know how to keep ourselves safe in the event of an outbreak.
Apart from what you should be doing, there are certain things that aren't effective in treating Coronavirus such as Smoking and antibiotics and wearing multiple masks are of no use as well.
Symptoms
According to WHO, The most common symptoms of COVID-19 are fever, tiredness, and dry cough. Some patients may have aches and pains, nasal congestion, runny nose, sore throat or diarrhoea. These symptoms are usually mild and begin gradually. But, having these symptoms is no confirmation of Coronavirus. Any person showing these symptoms needs to visit the doctor as soon as possible.
Also Read: What We Know So Far About China's Coronavirus Outbreak
What Should You Do If You Feel You Have Symptoms Of Coronavirus
Though it is advisable you should see a doctor as soon as you feel you have symptoms of Coronavirus, the Ministry of Health and Family Welfare has rolled out a helpline number and email ID for anyone who needs further information. You can call at +91-11-23978046 or mail at  ncov2019@gmail.com. A travel advisory has also been issued. You can access it here.
Does Coronavirus Lead To Death?
There's a lot of hype around the deaths caused by Coronavirus, but according to WHO,  Most people (about 80%) recover from the disease without needing special treatment. Moreover, 1 out of 6 people who have been infected becomes seriously ill and develop difficulty breathing. About 2% of people with the disease have died. People with fever, cough and difficulty breathing, should seek medical attention.
What Should You Do To Protect Yourself?
Clean your hands more frequently and properly using an alcohol-based hand rub or soap and water. This kills the virus that might be there in your hands.
Maintain at least three- feet distance from anyone who is coughing or sneezing.
Since your hands might carry the virus, avoid touching nose and eyes. Use hand sanitizer more frequently.
Make sure that you, and the people around you, follow good respiratory hygiene. Cover your mouth while yawning, sneezing or coughing.
Even if you feel the mildest of symptoms, call the medical heath facility in advance. Call the national helpline number for further information and assistance.
Preventive Measures If You Have Visited Any Infected Area In Past 14 Days
In addition to the preventive measures mentioned, even if you feel the mildest of symptoms, stay away from public places and visit the medical facilities as soon as possible. Staying away from public places will save others from catching a possible virus that you're infected with. Apart from this, contact the helpline numbers in case the symptoms worsen.
Are Masks Effective?
According to WHO, you should be wearing a mask only if you have respiratory symptoms (coughing or sneezing), have suspected COVID-19 infection with mild symptoms, or are caring for someone with suspected COVID-19 infection. It is advised to use the masks rationally so as to avoid unnecessary wastage of masks at this crucial moment.
Can You Get Infected By Animals?
Though all the viruses in the family of Coronavirus are common in animals, the source of COVID-19 hasn't been confirmed yet.  Therefore, it is advised to take precautionary measures when you visit market places. Also, it is advised to take care, not to consume uncooked or raw meat. In fact, even for cooking, the raw meat should be handled carefully so as to avoid contamination. Most importantly, there's no evidence that you can get infected by your pets.
Also Read: What Is Social Phobia And Why We Must Understand It Better?
Virus On Surfaces?
Studies suggest that Coronavirus might persist on surfaces for a few hours to several days depending on the nature of the surface. If you feel a surface might be infected by Coronavirus, clean it with simple disinfectant to kill the virus and protect yourself and others.
What You Should Not Be Doing?
Apart from what you should be doing, there are certain things that aren't effective in treating Coronavirus and in turn, might prove to be harmful. For Example, Smoking. Refrain from smoking. Moreover, antibiotics and wearing multiple masks are of no use as well.
Should You Worry If You Receive A Package From An Infected Area?
According to WHO,  The likelihood of an infected person contaminating commercial goods is low and the risk of catching the virus that causes COVID-19 from a package that has been moved, travelled, and exposed to different conditions and temperatures is also low.
Also Read: Things Indian Moms Are Doing To Stay Away From Coronavirus Infection