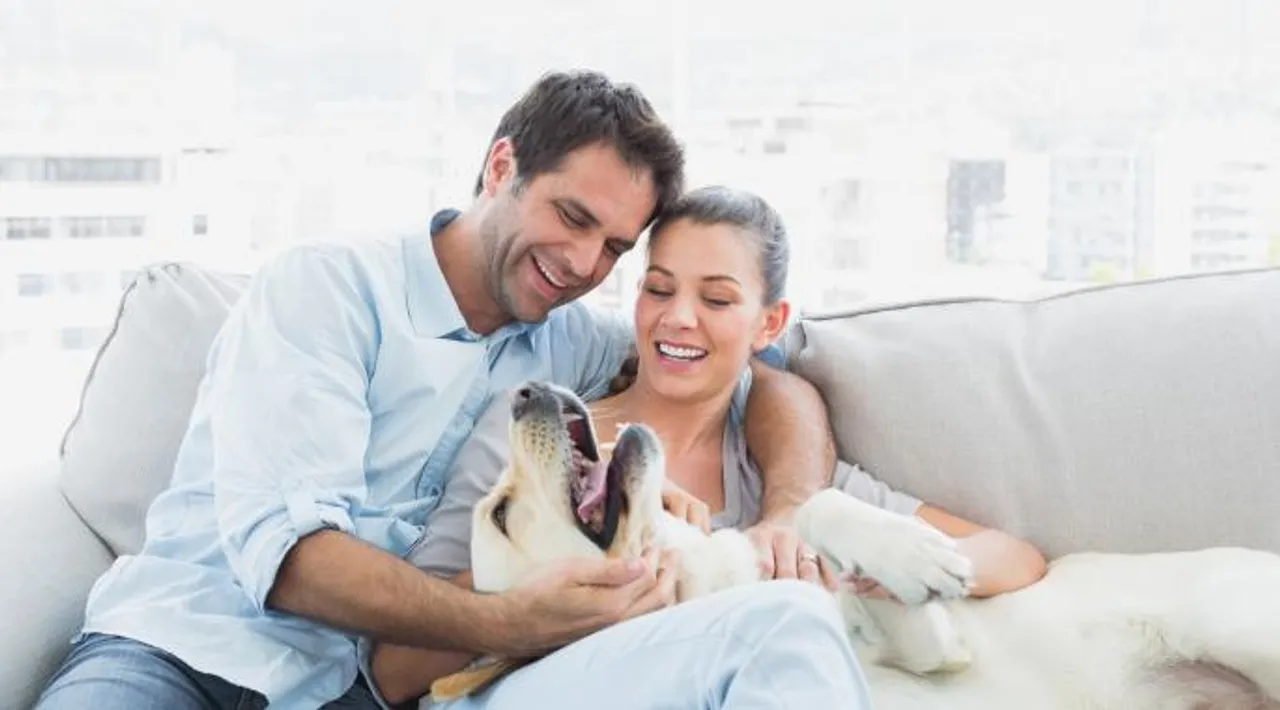 Ahead of Valentine's Day Abha Bakaya in her column Wonder Woman talks about how "The One" who is perfect for you needs to be someone who loves you because of all the strange things you are.
It seems like no matter how busy you keep yourself, where you travel or how much you succeed in your careers, you'll always come back to ground zero and be asked that eternal question by friends and family alike - so did you meet someone? Is he 'The One?" because everything seems to be pretty much secondary to what is truly meant to be your sole purpose on earth - to find this perfect creature that you see in the movies who is going to make your heart melt, the birds sing, your friends jealous and your parents happy!

Guys tell me all the time that they are so happy because they have a full life, many times still live at home where they are completely looked after; Mom cooks for them, Ramu cleans for them, the dog welcomes them home, then there's the gym, the parties, and the little black book of numbers so every night out is an adventure and each experience comes with it's set of romantic promises and wishful thinking. And then - nothing.
It's not that guys are assholes - well yes, they often can be. They are struggling to live up to the ideal as well.
Everyone wants to be perfect and successful and no one is - not the girls or the guys. Facebook and Instagram make you look cool but when the veneer comes off you see all the insecurities, the doubts and emotional baggage - and usually it's not something you want to put up with because you want the dream image.
What I think is really beautiful though is someone you can truly be yourself with. If your reality stops being the mobile phone screen maybe take a look around and see the beauty of what's in front of you for a moment. Someone's eyes, their quirky dress sense, the way they put that flower in their hair (even it's a fake flower) to look pretty, the sweetness of a gesture, of sharing a meal. It's amazing to see and wonderful to feel beauty in everything around you. Maybe if we saw that first we'd find something worth falling for. We're always disappointed when someone we meet and share something wonderful with doesn't end up being 'The One'.
It's like we constantly think we're failing if we don't manage to seal the deal. If he really was 'The One' he would stick around.
We have more power than we think and many times we don't give someone a chance because they did something stupid on the first date, or because we think we'll find someone better because we deserve it all to be perfect. And then there's the pain and not letting someone in because of past experiences, seeing the bar just too high for them to cross.
The One' needs to be someone who loves you because of all the strange things you are. He will not compare you to some size zero model on Instagram, he will eat ice cream with you and will prefer you with no makeup at all. And best of all, he will want to be with you - you won't need to stress about it or wonder. You could be ordinary or edgy or funny or different - he will love all those things about you. But he may also be goofy, or shy or maybe has a funny laugh - and you need to be okay with all those things too. It's about painting YOUR perfect picture and when you're truly ready for that, you won't have to look very far - believe me he will come find you.
Abha Bakaya is a columnist on SheThePeople .
Also Read: Don't lose yourself in being someone you aren't says Abha Bakaya in Wonder Woman