Hey! I'm Sanam Thadaney, a graphic designer by profession, and the best thing about it is that it makes me happy (something which I find rare today!). My journey of becoming a designer started at a young age when I used to exhibit design-centred, artistic behaviour (just ask my mom). These actions, and my natural instinct to find beauty all around, led me to believe I was going to be an artist. I was interested in sketching cartoons, but had no idea in which field of design should I get in? I had not taken up any professional courses or classes to polish up my skills.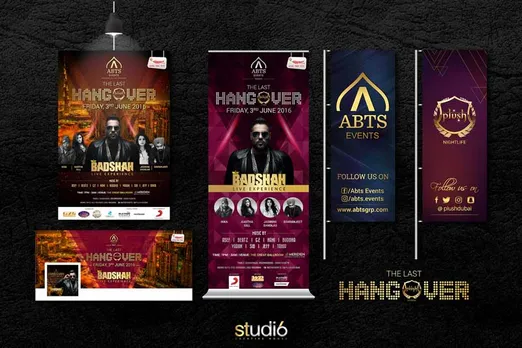 I got into Symbiosis Institute Of Design with a mindset that I would specialise in Animation, but after the foundation year,  I questioned myself, "Which aspect of design would I actually want to get into?" and the first thing that came into my mind was, a graphic designing, and since that moment I have never looked back. Design has been a vital part of my life, since graduating with a Bachelors in Communication Design - Graphic Design, 2011 .
You may wonder, "How do I get there?" or, "How can I start my own business and work from home – doing what I love?"
Previously, I had been working as a full time senior graphic designer, for over four years, and it was my love for design, that made me instinctively take up the initiative of Studio 6 - Creative House. Of course, there was never a better time to take such a risk. Making this 'jump' to a full time business woman, not only fuelled my passion for design even more, but forced me to work even more hard, as this time the steering wheel was in my hands.
The best thing that happened in my career was finding that I am in competition with no one and that I'm just here trying to make things beautiful and I'm fine with being myself. I am lucky to have my setup entirely from home. Sometimes I like to step away from my desk and sit outside in the fresh air or some days I even work from the couch in my jammies. Life as such, is pretty sorted, I would say.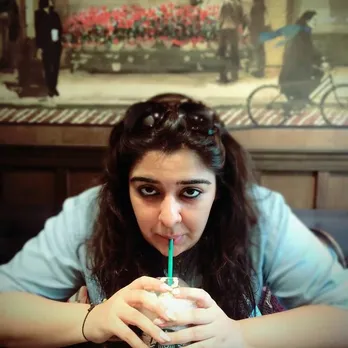 I love branding, but I also thoroughly enjoy working on corporate and wedding collaterals. I have a close relationship with my clients and include them in every step of the way. I truly love this about freelancing as I have made it a lifetime goal to constantly learn more about marketing, business growth, start-ups, networking, accounts and more.
They say happy is that person who can make a living from his hobby. Some would call me 'twice as lucky' in that respect, because another thing I really love is making chocolates. I love experimenting with different recipes and apart from my inclination towards design; I have also been in the chocolate making business for quite some while.
Reflecting back on everything, it's been quite a trip. It's been a great journey with lots more to look forward to with my own new venture. In all, one could say that I am the typical "design-aholic", a hugely motivated graphic designer, a new entrepreneur o the block, and a chocolate enthusiast.