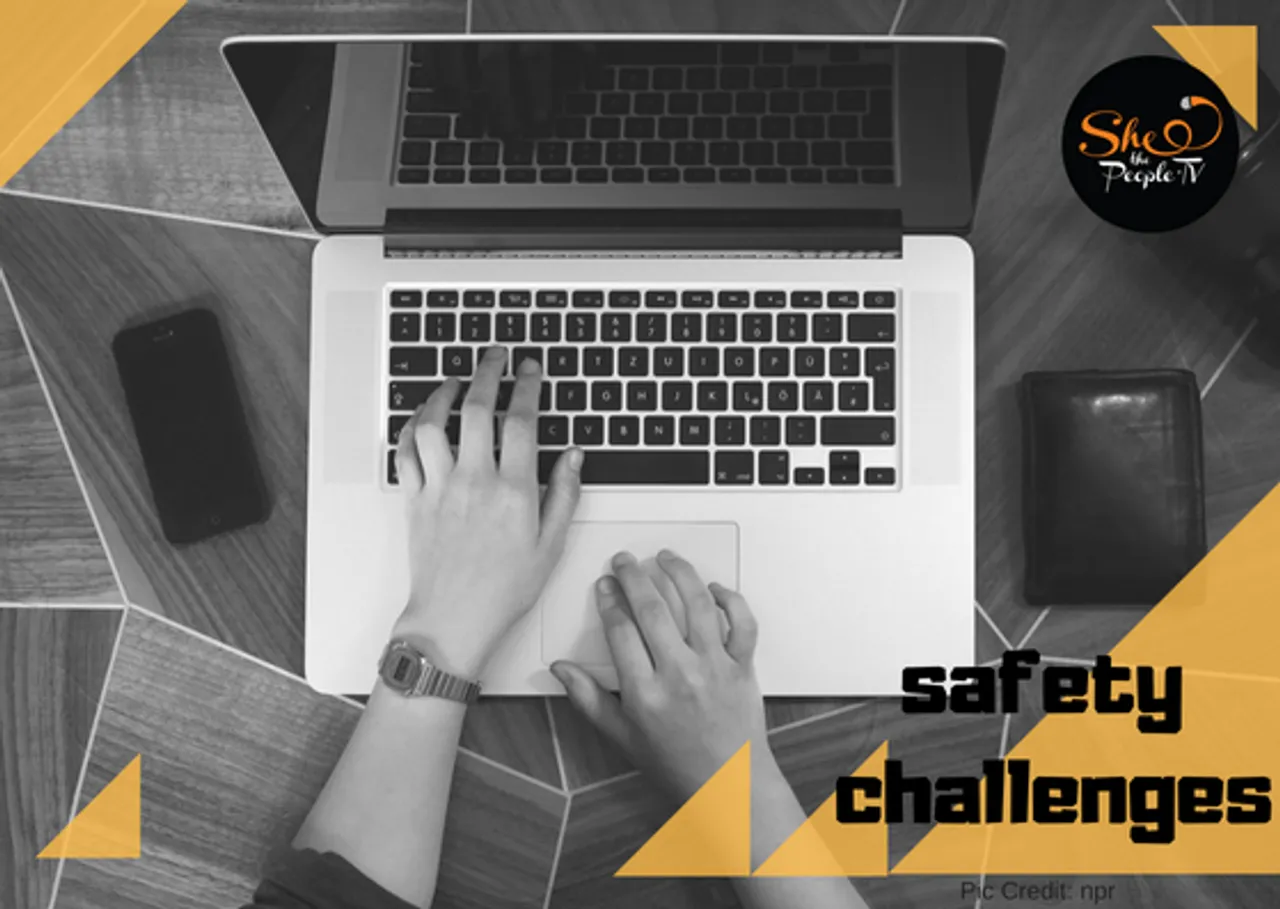 We wake up in the morning and the first thing we do is check our phones? Well, that's how much it's a part of our system. From tweeting what we had for breakfast to Googling the solution to our latest assignments, internet is our one stop solution for everything.
Now the real question arises, is this online world safe? Or are we just trapped in this wide network? Why so? While as a student for it, the internet has created many positive conveniences, but also provides criminals with opportunities to reach new victims. Why do I say that? Because what's been happening in the real world is now happening in the online world - sexual harassment, crime, stalking and more.
We live in a country where people, especially women, face regular cases of online harassment everyday.  Technology is constantly evolving and criminals are always finding new ways to manipulate it, so you must always remain vigilant and adopt new safety measures on a regular basis. Additionally the idea should not be to hold women back from doing what they want to but the environment more secure and useful. I personally look at these options when I explore safety, because they are possible by making small adjustments to our internet spaces.
• Access accounts only from secure locations
• Use up to date security program.
• Don't give out personal information
• Create complex passwords
•Bluetooth when not in use should be turned off
Sarvi Parnami is a student of ARCH College of design, Jaipur and this effort is a part of Google India and SheThePeople initiative Digital Trust Dialogues across colleges in India.