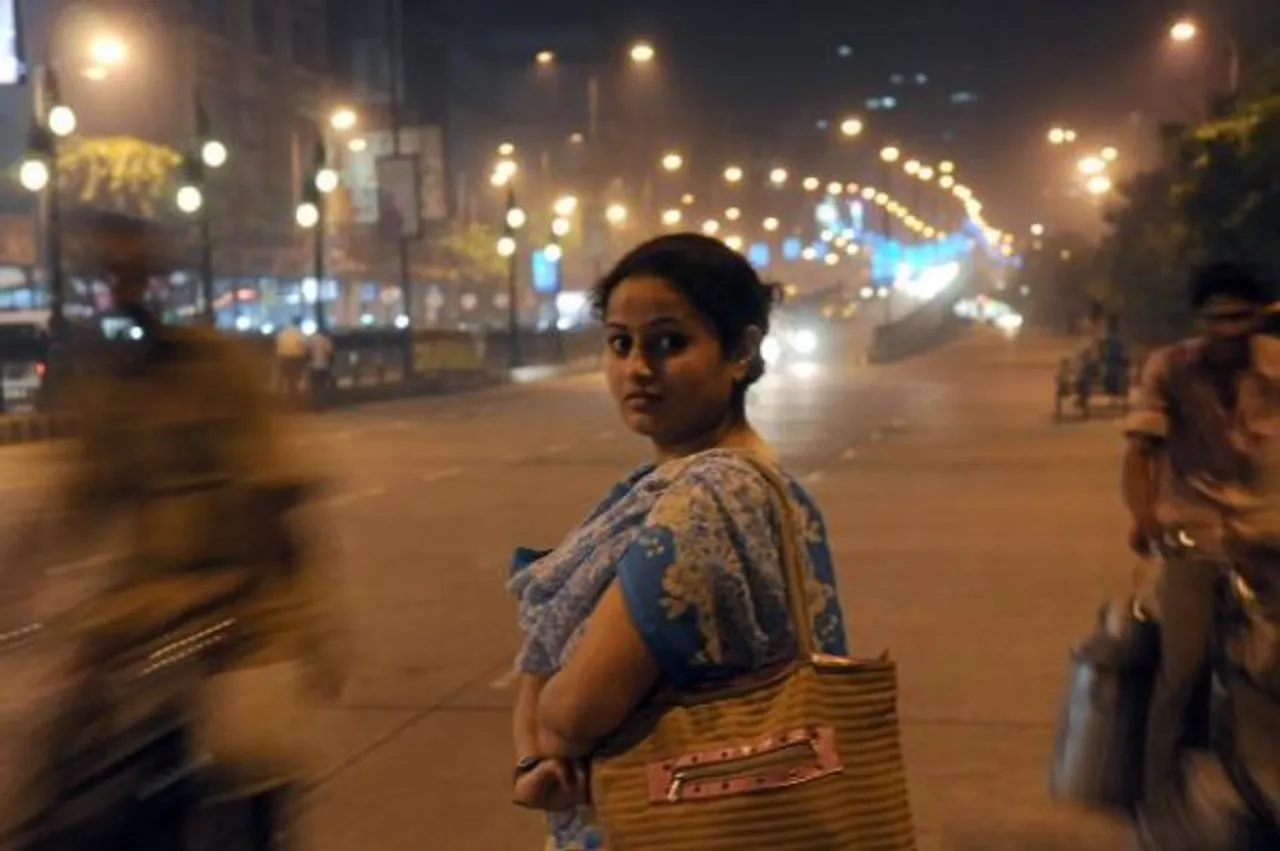 A few years ago, I experienced one of the most unsettling days of my life. A group of drunk, rowdy, tourist boys decided to chase me down 300 stairs to the bottom of toad rock, a popular spot in Mt. Abu, because they realized I was on my own and the fast thinning crowd of other tourists made me an easy target. I've never run faster, or prayed harder to get to someone who could save me. A frail security guard was my only bet and he asked me to hide while he misdirected whom I can only refer to as 'the creeps'. < Feature image: cofinitive.com>

There were no police around and I wasn't sure how to reach out to them. The guard told me it was a futile effort since the boys were from the neighbouring State of Gujarat and given the fact that I couldn't clearly identify them (owing to trying to run away as fast as I could), I didn't have much of an option. I didn't report it and till date I wonder if the guard did anything to report the matter and maybe make it safer for others.
Whilst I did share the story with as many women as possible and others, today I took a step that may help make a change at not only that tourist spot, but others around India. I logged on to maps.safecity.in and I reported it.
I was recently connected with Safecity a platform that is trying to make our cities safer. It has a crowdsourcing platform that you can anonymously log on information about your incident or experience. Such data is aggregated and hotspots are created on the map that can help women be better prepared or avoid. They are using this data to create local campaigns in neighbourhoods – the Goa police receive a report every fortnight and a local suburb in Mumbai the police has already changed their patrolling timings based on the information from the data. They are on facebook and also carry out workshops for different age groups on to educate on the issue, laws and personal rights as well as challenging cultural norms and attitudes.
Also Read: Worth a read: Seven online tools for women safety in India
You can also arm yourself with pepper spray or tasers, lasers to blind your attacker, ID cards with a button, which when pressed calls your emergency contact and finally learning some ways to attack or defend yourself wouldn't be so bad. The most accessible and easy to use would be a mobile app. Here are a few apps that I researched for myself and found that they were better than being completely unprepared.
VithU helps alert your chosen contacts, with your location, through a 2 time click of the power button
Nirbhaya: Be Fearless has a few features like the geo fence, which keeps your contacts informed of your location, the shake to alert or pressing of the power button and the safe/unsafe mapping, which helps you mark a place green or red depending on the safety of it.
Watch Over Me allows you to define how long you want someone to track you and if you're travelling to a particular location once you check in, the tracking will stop, if you don't, it will send out an alert. It also sends it out if you shake the phone when faced with danger.
According to the feedback and reviews, they do have some minor bugs and I hope the developers are doing something to upgrade them. But in the meantime ladies, be prepared rather than scared and it will take more than a few women reporting the issue to map safe and unsafe areas in our city – so don't keep quiet. As goes the tag line of safecity, "Let's pin the creeps!"