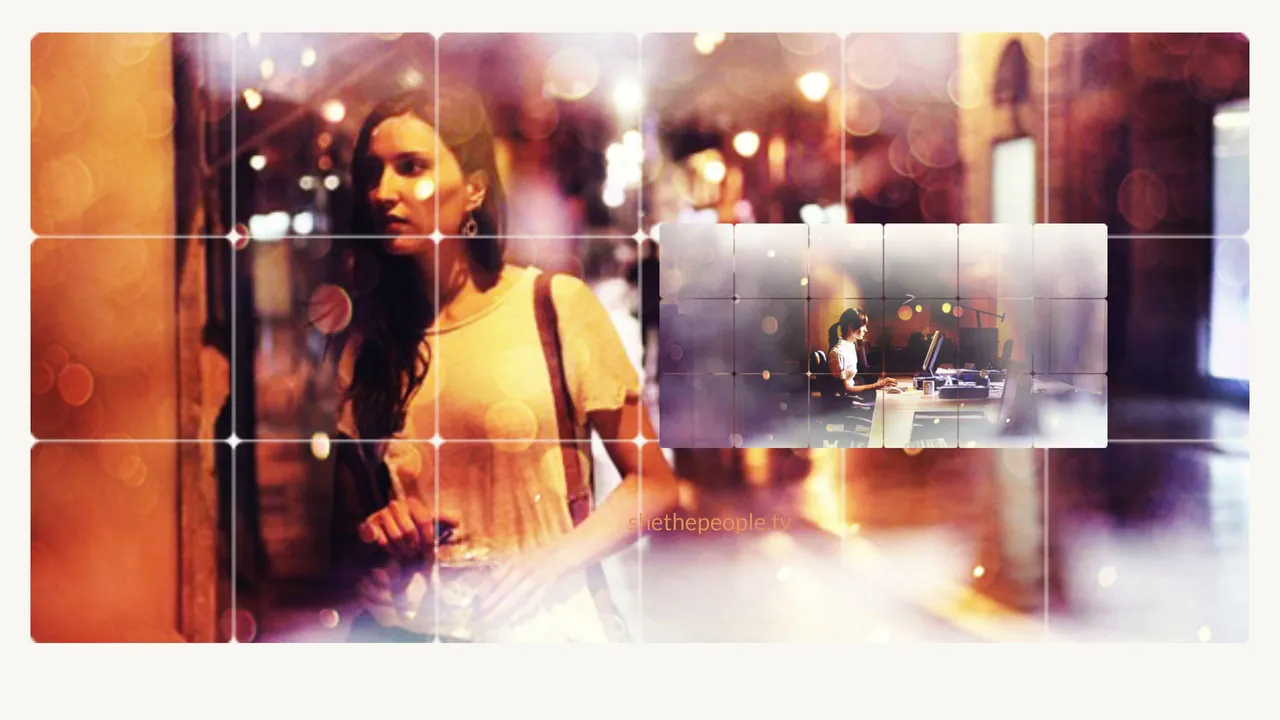 I was out with friends recently and as the minute hand of the watch inched towards 6:30 pm, one of them asked me – Hey! What is your curfew?
We have all heard the word - whether at home, school, college, hostel or at the PG (Paying Guest Accommodation). Curfews are rather a common place. In India, a citizen is considered to be a legal adult at the age of 18. Yet, there is a difference in curfew timings for women. Why is it that we are infantalising females? This question bugged me and I decided to ask my college going girlfriends who live in the hostels and PGs of Mumbai a different kind of question than the norm – how do you feel about your living space's curfew? Here's what they had to say.
In India, a citizen is considered to be a legal adult at the age of 18. Yet, there is a difference in curfew timings for women.
 *Soraya, who stays at a women's hostel near Colaba is comfortable with her 9:30 pm curfew. She also finds the window of time to be convenient since the hostel allows for an extended curfew until midnight if a group of hostelites wish to go out for a big event - such as a concert. Although, she does cite feeling disappointed when she had to miss an event at her college's annual festival due to the curfew. She had been looking forward to the event all year.
On the other hand, *Mrinali - a college student also living in a women's hostel, one at Peddar road - feels differently. She thinks that her curfew isn't practical in a city like Mumbai. She says, "The city literally wakes up at night. Secondly, the security concern which is often mentioned as the reason for an early curfew is not really valid in a safe city like Mumbai." She dislikes having to miss numerous events due to her curfew. Recently, she was at Raghuram Rajan's book launch and had to leave halfway through the event so that she could reach the hostel in time. If a hostelite doesn't make it back by the curfew, they're marked late on the register. Getting three late marks spells being campused (unable to leave the college premises).
"While safety is an important consideration in any city, these timings are slightly nonsensical when taking into account that we live in Mumbai. An extra hour would do no one harm."
*Aariya, a fellow hostelite also agrees to a certain extent with Mrinali. She says, "While safety is an important consideration in any city, these timings are slightly nonsensical when taking into account that we live in Mumbai. An extra hour would do no one harm." She finds it difficult to attend plays, talks and cultural performances as a majority of them are held in the evening. This makes her unhappy and annoyed. She has tried to make peace with it and strains to see the practicality of it all in the long run. Their curfew is 8 pm on weekdays, 9 pm on Saturdays and 8:30 pm on Sundays.
 *Charvi who lives at a women's hostel in Mumbai Central offers a different vertical of perspective from the above. Her curfew is 8 pm except for Saturdays, when it is 10 pm. She says, "It's a little early but considering the area we live in and the location of the hostel which is in the interior lanes, it is fine. Also, it ensures safety from the view-point of parents, so it's okay."  She does feel like she misses out on things that she would like to do, such as attending a concert or event. They're allowed to stay with their local guardian should they miss curfew. If they're 15-20 minutes late, they're usually allowed into the hostel with a warning.
 The curfew at PGs tend to be a little lax when compared to hostels.
Aditi, a student who lives at a PG in Marine Lines finds her curfew to be reasonable enough on most days –10:30 pm on weekdays and 11 pm on weekends. Aditi had to miss a play, back in June, due to her curfew and she feels bad about it.
If she wishes to stay out beyond the curfew timing, her parents have to inform the same to the owner of the PG. The security guard calls the owner around 

10:35 pm

 each night and if she isn't home, the owner makes a call to her parents.
 Samaira who lives in an independent flat at Marine Drive has no curfew. Yet, her roommates have advised her to not come home too late repeatedly as the society has CCTV cameras. She says, "It keeps a track of our whereabouts. If we are caught coming in late constantly, then the flat owner has the full authority to kick us out. Also, the society begins to question our character. We will be judged according to the time on the clock. Girls in the past have been tagged as 'sluts' by the society members. Yes, I've said a lot, and I've said nothing at all."
Does the curfew timing differ for boys and men?
Eshan, a student from NMIMS in Vile Parle who used to live at the college hostel had a curfew timing of 11 pm. He thinks that there should be curfew timings but also, that there must be exceptions for everything. He recalls an instance when his grandmother had fallen seriously ill and the warden and watchman hadn't allowed him to leave as he didn't have a signed letter from the concerned authority. A signed letter was hostel protocol - if the student wished to stay out past curfew - where the student had to submit a letter to the hostel authorities who would then call the student's parents and inform and corroborate with them of the same. The hostel curfew was different for the girl hostelites. Their timing was 9 pm. About this, Eshan says,
"I think curfew timings should be the same for everyone. On one hand, we talk about gender equality and on the other, we do things to suppress other genders. If boys are allowed to stay out till 

11 pm

, why not girls?
 I'm a student who lives at home with my parents. There is no official curfew as such but once it's 8 o'clock in the evening, I will receive a text or call from my Mum asking me to wind things up and get home soon, especially if I'm travelling by public transport. If I'm out later for an event, the call will go something like – Leave as soon as the event is over. Do not stay and talk to everyone. Just rush home.
Safety is often cited as a reason for curfews.
When you tell women that they shouldn't step out past a certain time, you are adding to the normalisation of the problem as it becomes normal or conventional to not see women and girls in public spaces post that time. It further adds to the notion that women and girls should not be out past a conclusive minute on the clock. This further fuels and supports rape culture.
Curfews don't prevent but add to the problem. There needs to be another solution.
 Earlier this year, Mumbai University lifted the night curfew for its female students setting a positive example for other hostel and PGs in the city. Perhaps Mumbai now needs its own Pinjra Tod movement to equally regulate hostel and PG rules.
 Vandita Morarka, the Policy, Legal and UN Liaison Officer at Safecity says, "Curfews for adults is just another effort to disallow their independence. Citing safety as the driving force behind such curfews is plain stupid and takes away agency and choice from individuals, who mostly tend to be women. What time someone wants to get back home, if they do at all, should fundamentally remain the choice of that very individual. From a more policy perspective, women reclaiming public spaces is actually one the easiest ways to make these spaces safer."
It seems like we're all living on curfews. But when it comes to women, we are being treated like children. Freedom is curtailed even as it is extended, and policed while we're at it. On a lot of accounts, parents are brought in for authoritative concerns. This raises the question – when are you truly living as a legal adult in India? And for women, does that time ever come?
Do you think that women are being infantalised? Do share your views with us in the comments below.
*Name changed due to privacy concerns
(Jessica Xalxo is a young professional in the fields of social change, film, writing and education. A positively empowered student. She takes on every challenge as a learning opportunity and tries her best to live life intentionally. She tweets @IriscopeX)
The views expressed are author's own.