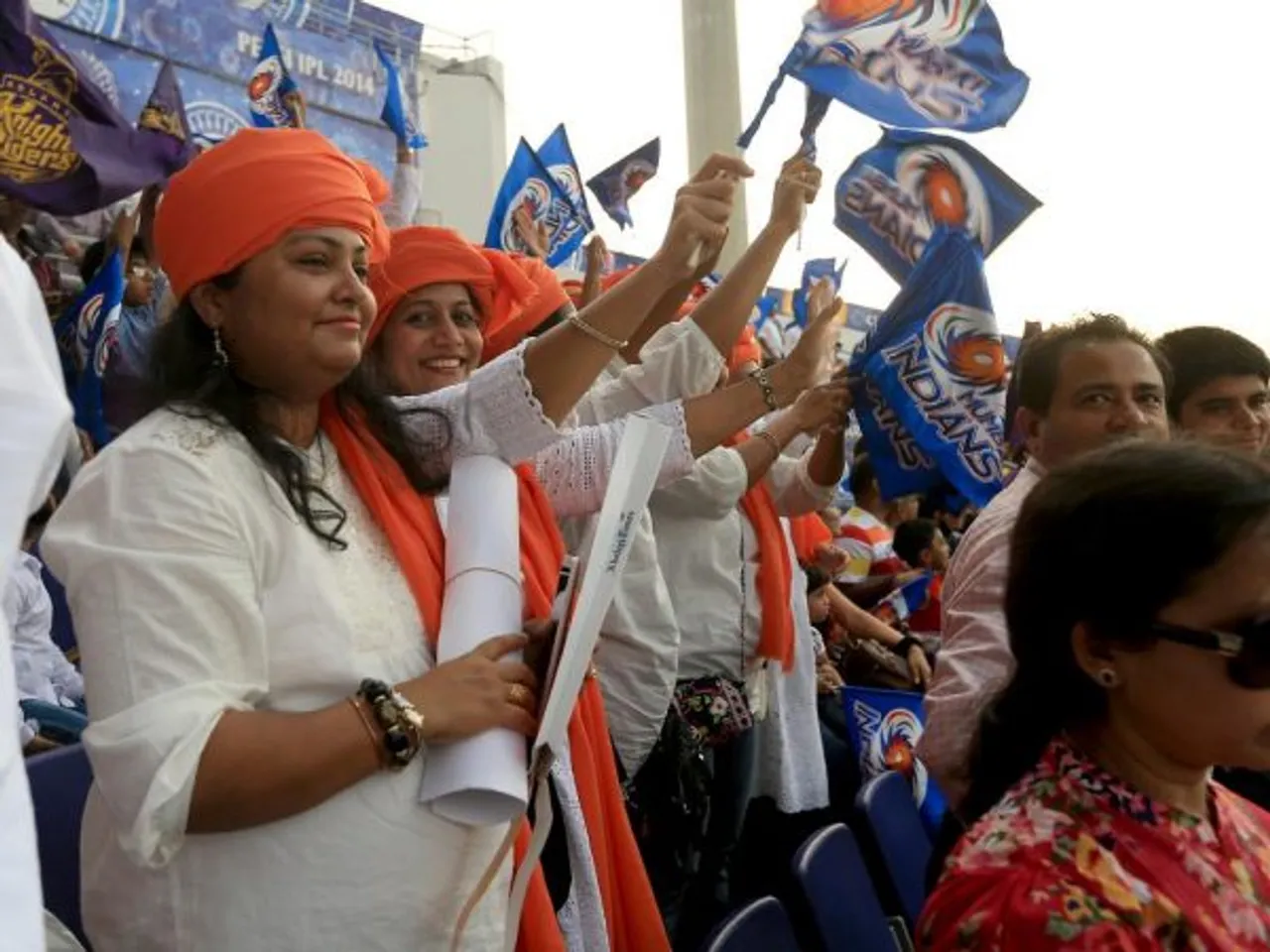 The one thing which no one ever pays attention to, during the telecast of IPL matches, is the dearth of ads directed towards women. Yes, women watch cricket. Or let me be more accurate. Indian women do watch cricket and love to root for their favourite teams. But when they sit down to watch a match, not many ads are targeted towards them. It is as if the brands still advertise on the basis of the stereotypical belief that cricket is only popular among men. Or that women only watch saas-bahu serials and cooking shows. There is no other way to justify the lack of advertising directed towards female viewership on sports channels. However, a recent report may force brands and advertisers to change their perspective.
KEY TAKEAWAYS
Women today, hold a 47% television audience share during IPL, says the report.
However, there is a dearth of advertisements aimed at female viewers during IPL.
The reason is the sexist notions that cricket is a game for boys.
With women forming such a large chunk of viewership, it is about time that brands and advertisers begin catering to them.
Women today, hold a 47% television audience share during IPL.
As Indian Premier League, one of the most anticipated T-20 tournaments in our country is set to flag off its next season soon, we will be hit with an onslaught of ads. But not many will be catering to female viewers. Perhaps the advertisers think that the percentage of female viewers for IPL is quite low. But a new report by BARC says that women today, hold a 47% television audience share during IPL. It further adds that IPL reaches to 77% more women than any prime-time Hindi general entertainment channel. These are the figures you cannot ignore. This means that brands have not paid attention to nearly half the viewership of IPL.
This goes on to show how commonplace sexist stereotypes are in our country, especially when it comes to sports. It is hard for most people to believe that women have a genuine interest in cricket. Or that they would choose to watch an IPL match over their daily dose of drama. For long our society has been telling both women and men that sports are a "boys' thing." Even when the former show interest in watching sports, many people go on to dismiss their interest and knowledge purely on grounds of their gender. How can she be a genuine Chennai Super Kings fan? Does she even know a wide ball from a no ball? I've heard so many men tell women off on their opinions regarding a specific play or match because they are women and thus, they don't know anything.
It is amusing that some people justify fandom and knowledge of a game purely on grounds of gender.
This dismissal of women as serious cricket fans plays a big role in the pattern of advertising, we see during cricket tournaments. A majority of the advertisements revolve around pitching products used by men, like male fairness creams, shavers, deodorants for men, etc. How frequently do we see ads for sanitary pads, hair removal creams, talcum powder etc, which are products exclusively used by women? We are not taking brands like food delivery services or gadgets into consideration, because these cater to both genders. But even on discarding them, the pattern of neglecting products for women is pretty clear.
Hopefully, this report will be an eye-opener for the brands and advertisers on how their misplaced beliefs have kept them from reaching out to a big chunk of IPL viewers. The thing is, it is not just about ads, but about stereotypes manage to make a substantial number of women invisible. The report thus is a humbling reminder to every sports aficionado that there is much more to any sport than just one gender of viewers and players.
Picture Credit : The National
Also Read : Nike's "Dream Crazier" Ad Shows Sportswomen's Struggle Against Sexism
Yamini Pustake Bhalerao is a writer with the SheThePeople team, in the Opinions section.  The views expressed are the author's own.