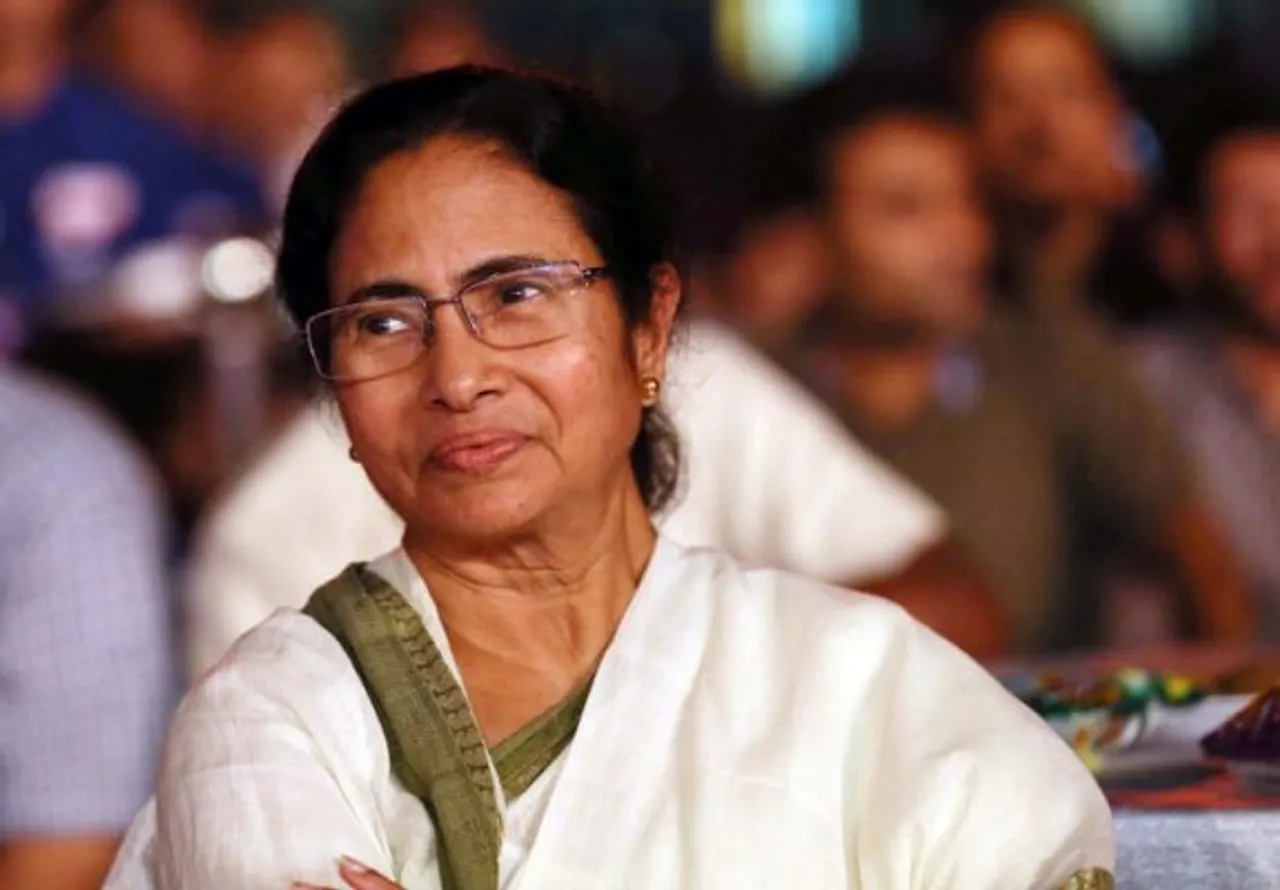 I am not a feminist.
I am a humanist and will take care of every human being. I will take care of all humanity.
That's Mamata Banerjee for you, shooting straight from the hip, as is her usual style.  She was responding to a question about the fact that she has done a lot for women in the state and what her plans were for men. The forum was a Facebook chat for which the firebrand Bengali came online on April 18th, as part of a strategy to reach out to maximum voters.
With a 79% voter turnout in the first phase of elections (Hindu), it only makes sense to reach out to maximum number of voters possible. And what better than social media? Within the first few minutes of the chat, Mamata's official Facebook Page was flooded with wishes and questions, some of them being slippery ground in terms of political diplomacy. But Mamata, being the outspoken politician that she is, took them all on, with most of her replies being prompt, some funny, and all her statements being full of unabashed opinions on critical issues.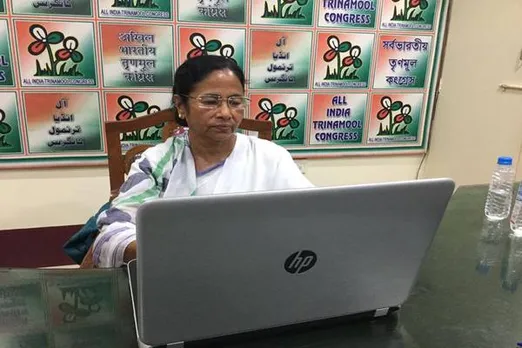 Taking on a virtual rally: Mamata Banerjee (Picture Courtesy:Facebook live)
For example, take the issue that's been making headline news, the recent flyover collapse in Kolkata. She choose the firm diplomatic route in response to that:
Law will take its own course. The tender for the flyover was allotted during CPI (M) rule. We have already set up the experts committee. We will deal with the matter very strongly.

As for her views of the CPI (M) -Congress alliance, the answer was as blunt as they come:

It is an unethical, selfish alliance.
This was her first experience of interacting with the voters through what we could call an internet rally. Comparing it to the real-time rallies, she said:
Rallies are different from Facebook Live. I am loving Facebook Live. I enjoy talking and listening to people. But due to paucity of time I sometimes cannot do this.
Some interesting answers these. But what was the pick of the lot for us was definitely her humanist stand. We guess being a humanist does encompass one and all!