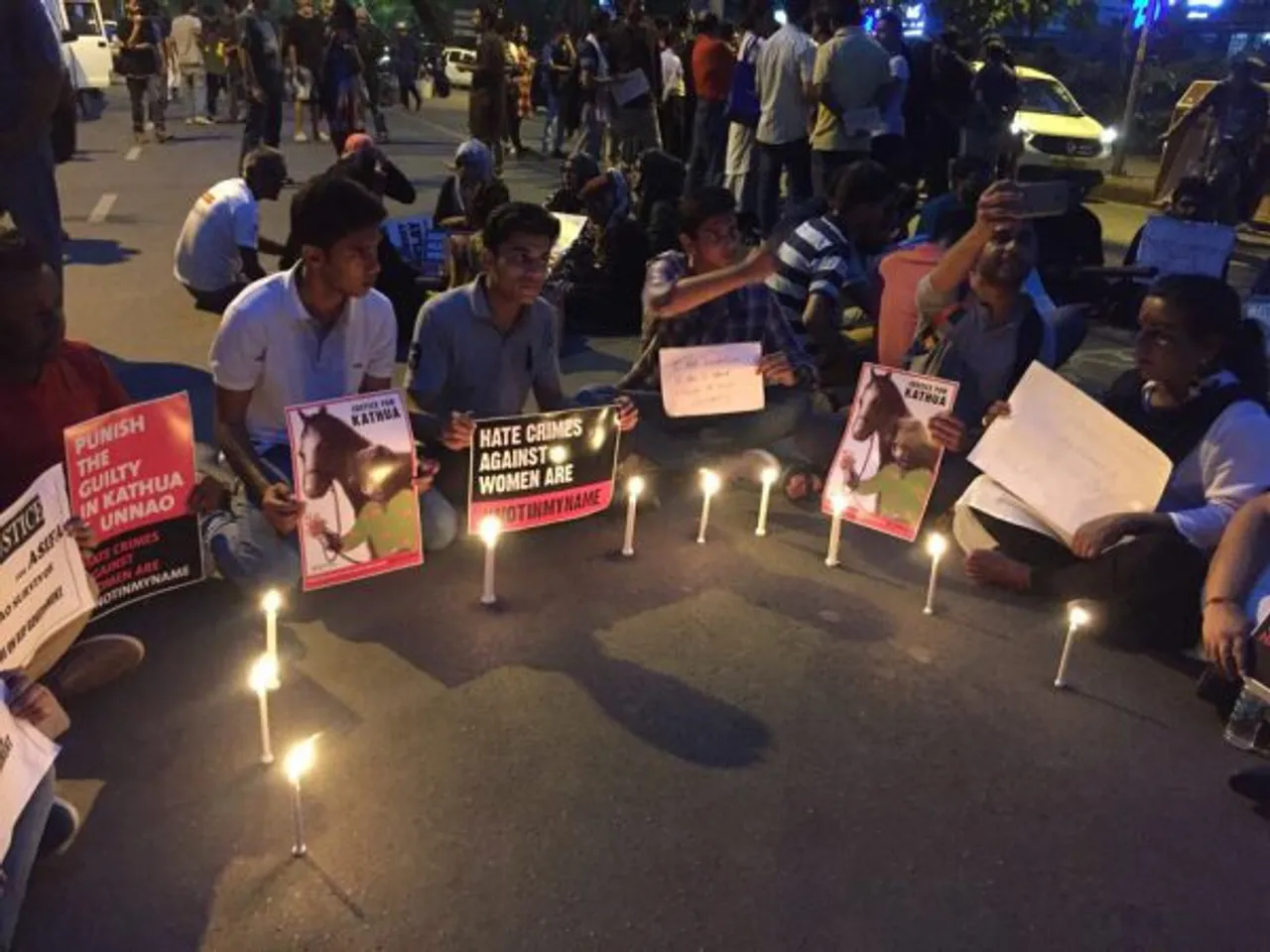 The lawyer for five of the eight accused rapists, Ankur Sharma, reportedly made some distasteful remarks about the Kathua case's only female investigator Shwetambri Sharma. Sharma is the only female officer in the Special Investigative Team (SIT) of the Crime Branch, in the investigation of Kathua rape and murder case. But her investigation has not been an easy one, considering the stir it has caused in Jammu and Kashmir.
Recently the defence lawyer of five out of eight main accused questioned her intelligence openly. As per a news report on News 18, Ankur Sharma said, "Shwetambri kya hai, ladki hai. Uska kitna hi dimaag hoga (What is Shwetambri, she is a girl, how intelligent can she be?) She is a new officer and by showing her a few circumstantial evidences, some people made her believe that the crime has been committed in this fashion." The basis of his argument however is not Sharma's capability as an officer, but her gender.
Misogynistic mindset trumps science 
The only thing that this lawyer has gained from making these misogynist comments against a woman officer is notoriety. It isn't going to help his cause of standing up to defend probably the most hated men in India right now.
Numerous people in our country still consider women as the inferior gender. They think that women are only capable of cooking and rearing children inside households. For them, women are not humans, they are mere objects to satisfy lust and vessels to carry forward a bloodline. Working Indian women get taunted with such misogynist statements every single day. Be it a surgeon, a lawyer, an entrepreneur or in this case a policewoman, for men it is the gender that defines our intelligence, and not our talent.
We shouldn't have expected anything less from a lawyer who is representing men who treated an eight year old worse than a rag doll.
It does not matter to them that women like Sharma come on top among numerous contenders, both men and women, for a job. The society must berate a woman on the basis of her gender and put her in her place. It must resist her success and hard work, because the very patriarchal structure of our society is built on the practice of subjugating women.
Heavens forbid if women manage to disrupt this culture of psychological oppression! How then, will men force women to rear sons? Or to bear their whims and violence? Or sit quietly as they rape and torture little girls?
But what men like this lawyer do not realise is that such comments only make our resolve stronger. Men whose IQ cannot leap beyond gender bias cannot deter women like Shwetambri Sharma. They have learned to take such jibes in their stride and let their work speak for them. Eventually when women refuse to back down, the voices of misogyny realise that they are hollering against the wind. The only thing that will get damaged here is their vocal cords and reputation. Not our spirit.
Also Read : I Don't Know Till When I Will Be Alive Says Kathua Rape Case Lawyer
Yamini Pustake Bhalerao is a writer with the SheThePeople team, in the Opinions section.  The views expressed are author's own.