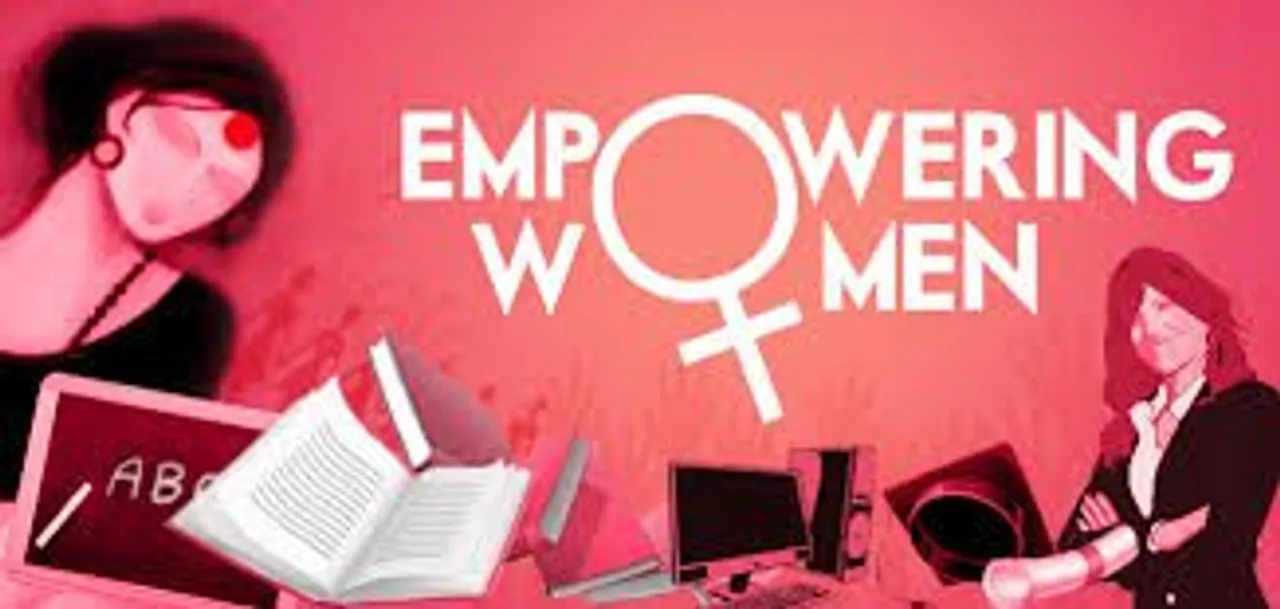 My idea of feminism is that of a thought process, a mindset that establishes a belief in an environment that does not consider gender as an issue, in every aspect of society. There isn't any superiority, there shouldn't be. Here are some powerful words from some trailblazing women that will inspire you, empower you and touch you right at the core!
Power of a voice!
Women, all over the world need to be one voice that reassures their self-determination, that paves the way for them to participate, to agree or disagree, to interpret their own inner voices and fearlessly acknowledge the same. Here are some quotes that sparks the thought : 
Poet G.D. Anderson described Feminism in the most amazingly relatable way saying:  
"Feminism isn't about making women strong. Women are already strong. It's about changing the way the world perceives that strength."
      2. "Women are strong. Women can do anything. Come out and struggle for your rights; nothing can happen without your voice. Do not wait for me to do something for your rights. It's your world, and you can change it." - Malala Yousafzai
3.  "In the Indian context, safety of women employees needs to be implemented along with giving them a voice to voice their concerns"  - Kanika Tekriwal 
4. "I've lived to the fullest. I've squeezed the best out of life. A good husband, children, family and most importantly my work. I am close to hundred and even with such a shrivelled up face I can boast that I have still got work, fame and money! I've not gone into oblivion." - Zohra Sehgal on turning 100
5. "Life's been tough, but I've been tougher. I beat life at its own game." - Zohra Sehgal
6.  At 16, Australian explorer, Jade Hameister became the youngest person to ever complete the polar hat-trick.  After this feat, she had a fitting reply for those who humiliated her efforts: 
"I skied back to the Pole again … to take this photo for all those men who commented 'Make me a sandwich' on my TEDX Talk," she wrote. "I made you a sandwich (ham & cheese), now ski 37 days and 600km to the South Pole and you can eat it xx."
7. "I was raised to believe that excellence is a great deterrent to racism or sexism and that's how I operate my life. - Oprah Winfrey
8. "I alone cannot change the world. But, I can cast a stone across the waters to create many ripples." - Mother Teresa
9. "She will not only climb mountains - she will move them too." - Lang Leav
10. "Do not live someone else's life and someone else's idea of what womanhood is. Womanhood is you." - Viola Davis
11. "The most common way people give up their power is by thinking they don't have any." - Alice Walker
12.  "There is no limit to what we, as women, can accomplish." - Michelle Obama
13. "All men should be feminists. If men care about women's rights, the world will be a better place. We are better off when women are empowered." - John Legend
14. "Whether you are male or female, we have a great deal to learn by studying female leadership qualities. - Tsai Ing-Wen
15. "I am an unapologetic feminist and I embrace that self description without any qualifications...the gender debate, in effect, is a global one." - Barkha Dutt
16. "I think we are so deeply entrenched in a patriarchal mindset, that men are as much victims of patriarchy as women are. When we can shake that off, that is what a feminist would be, whether a man or a woman." - Shabana Azmi
17. "Fighting women's rights has too often become synonymous with man-hating. This has to stop." - Emma Watson
18.  "The world of humanity is possessed of two wings: the male and the female. So long as these two wings are not equivalent in strength. The bird will not fly." - Abdu'l - Baha
One has to believe in the social, economical and political equality and most importantly rise above gender. Some sections of our society are still living in a pseudo ideology that believes in conventions. About time, we collectively break these conventions and march forward.
Bhawana Is An Intern With SheThePeople.TV