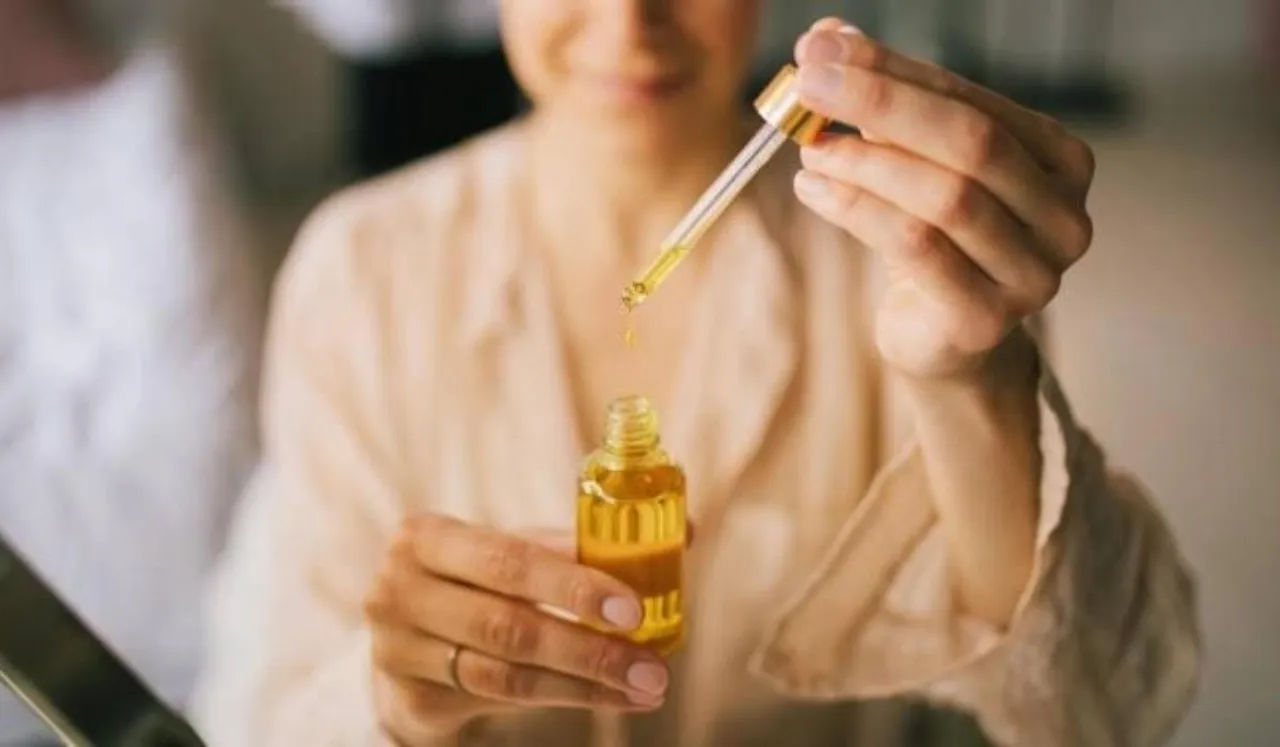 The world of facial oils can be daunting. Finding THE one with a perfect combination of texture, aroma, and skin-type suitability might make you want to skip this skincare step altogether. But stick with us, it's not that cumbersome. Contrary to popular belief, both oily and dry skin types need reliable facial oil.
Oil and water are insoluble, so the only way to balance oiliness is with oil itself. Our skin overproduces oils to combat the dehydration it faces under certain conditions, so hydrating it with a lightweight oil-based product is vital. No matter your skin type and personal preferences, there's a facial oil out there that will work wonders for you.
How to Use Facial Oils in Your Skincare Routine
1. A Match Made in Skincare Heaven!
Facial oils are incredibly rich in fatty acids, antioxidants, and vitamins - the holy trifecta of restorative skincare. Perfect companions to a late-night pampering session, facial oils leave skin feeling smooth, glowing, and repaired. However, just like with most skincare products, not all oils will work for everyone. Paying attention to your skin type and skin's needs will help you find an oil that makes its way onto your skincare shelf permanently!
If your face feels greasy, sticky, and bumpy when you wake up, opt for something lightweight like marula, squalane, meadowfoam seed, camelia, or wheatgerm oil. These are non-comedogenic and provide the adequate amount of hydration needed to balance sebum production. BiE's Illuminating Face Oil blends kumkumadi tailam, squalane, and liquorice in an aromatic blend that softens and smooths skin texture.
If your face feels tight or flaky when you wake up, opt for heavier oils like argan, jojoba, avocado or coconut. These penetrate into the deepest layers of skin and provide long-term moisturisation. These oils are also suitable for the dryer winter months, and for people who have mature skin and premature ageing as their primary skin concern. BiE's Halo Uplifting and Soothing Face Oil is a calming concoction of saffron, jojoba, and 7 additional face oils to protect skin from pollution and prevent pigmentation.
2. Learn Facial Oil Layering
As a rule of thumb, you should always layer your skincare products from thinnest to thickest, but confusion might ensue when you find yourself with oils and moisturisers having varying thicknesses. If you have completely different products in your AM and PM skincare routines, don't fret. Use heavier facial oils after lighter moisturisers and lighter facial oils before heavier moisturisers. If you feel the oil and the moisturiser are of similar thinness or thickness, always use the moisturiser first.
3. Can You Apply Facial Oils Twice a Day?
Time is of the essence when it comes to the application of facial oils. Unless you get your basics right, layering any skincare product on top of your skin will be ineffective. Start with a two-step double-cleansing routine. Use a cleanser as your first step and a face wash as the second. A hydrating, oil-based cleanser ensures you get rid of any makeup and SPF from the surface of your skin. Follow with a water-based face wash that is able to penetrate deep into your pores gently unclogging and purifying them of dirt, grime, and pollutants.
Apply a lightweight facial oil during the day before you layer on your SPF. This ensures your skin remains moisturised even as it comes in contact with dry heat and other damaging environmental factors.
At night, opt for a heavier oil that replenishes the skin's moisture and prevents transepidermal water loss. When you're indulging in beauty sleep, your skin has the highest potential of recovering, so treat it to soothing and nourishing face oils that not only regenerate your skin but also sedate your mood.
4. Less is Always More
Being a loyal and engaged skincare user doesn't necessarily mean using all the available activities all of the time. What sets your expertise apart is knowing which ingredients work the best for your skin type and skin concerns, while religiously following a tailored routine that works specifically for you. Facial oils can alleviate a variety of skin concerns like acne, fine lines, wrinkles, dryness, pigmentation, and sebum production, but only using the ingredients that suit your skin will deliver guaranteed results.
For example, both tea tree oil and jojoba oil have anti-microbial and anti-inflammatory properties, but tea tree oil is known to work better on oily/acne-prone skin whereas jojoba oil is more suitable for dry/mature skin. Using both these activities to target acne will only cause your skin to feel heavier. Consistent use of just one zit-zapping ingredient is more than enough in your skincare routine.
5. Winning Facial Oil Ingredient Combos
If you're new to facial oils in ">skincare and prefer to go down a DIY route, keep in mind some safety principles. Facial oils can be made in the kitchen with a safe mix of carrier oils and essential oils. Carrier oils make the base of your homemade product into which essential oils can be added. Essential oils are potent and unsafe for the skin if used directly without dilution. If you have sensitive skin, we recommend skipping essential oils as they can cause redness and irritation.
Start with a carrier oil base keeping in mind the shelf life, tolerance to odour, and penetrability you prefer. Almond, coconut, jojoba, and olive oil are all good choices.
Then add in the essential oil of your choice in the following percentages:
* 2.5% (For example, add in 15 drops of essential oil for 6 teaspoons of carrier oil)
* 3%
* 5%
* 10%
Note: 1 teaspoon of oil is calculated as 100 drops.
Lavender, tea tree, ylang-ylang, peppermint, and eucalyptus are all good choices for essential oils.
You can use any carrier oil in combination with any essential oil of your choice. However, keep in mind that the most effective combination is the one that works for your skin type and skin condition.
Rosehip oil is ideal for treating fine lines and wrinkles, ylang-ylang works to eradicate active acne and blemishes, coconut oil deeply hydrates dry and mature skin, and liquorice brightens and boosts your overall complexion.
Experimentation and finding the perfect facial oil go hand in hand. Choosing the right one for your skin type, following a consistent and accurate routine, and choosing ingredients that target your skin concerns is time-consuming, but arming yourself with the right information can bring you one step closer to finding the facial oil of your dreams!
Authored by Queenie Singh Founder of BiE- Beauty In Everything, The Metamorphosis of Clean Beauty 
Featured image credit: Polina Lebed, Getty Images
---
Suggested reading: Skincare, Bikinis, Cat Litter: How 20-Somethings Are Choosing Their Joyrides