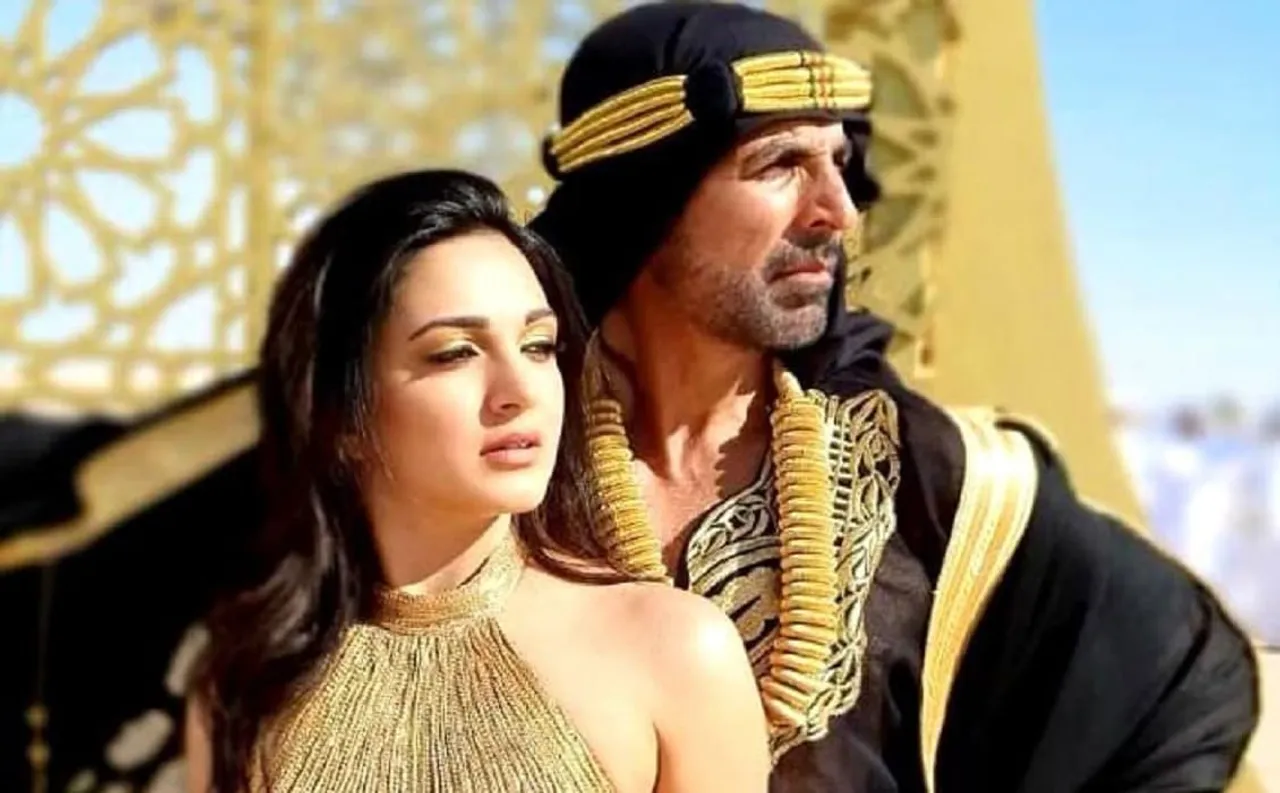 Music, as an art form, mirrors the beliefs and customs of the society within which it emerges. There is always a believed reality behind what is being written, produced and aired. It cannot be claimed to exist for entertainment purposes only.
Much has been said and written about sexism in popular music. This article contributes to the existing literature while analysing the sexist lyrics of a few popular Hindi-Punjabi songs to highlight the reinforcement of some extremely sexist beliefs, fixed gender roles, and prejudiced imageries of the two sexes, closing further doors towards a better, equal and gender neutral future.
Material desires in Bollywood music
Why do female lover figures constantly beg for material things from their male counterparts in Hindi-Punjabi Songs? Why are these materialistic demands portrayed as the ultimatum for sustaining their relationships? Why does no man ever get to ask for 'material' presents in songs? Why are they only (and solely) the receivers of 'services' in love?
Songs, their lyrics, music videos and popular visual media form a major influential agent of socialisation. We learn, internalise, and gradually become what we listen to. Even passively listening to the music of commercials or news channels gets them hitched to our brains for days. We nonchalantly end up humming the tunes and the lyrics of songs or groove to the choreography of such songs.
Messages conveyed through the wordings of sexist songs potentially can and do consciously or unconsciously affect behaviours. People in defence of such lyrical occurring may ask feminists to calm down and focus on the beats, tunes, and whatnot. But the mere fact that it only offends select listeners and observers is because it aligns with and affirms the long-held natural, cultural beliefs of the rest of us listeners.
Hence such an analysis through the lens of sociology of culture, music and gender (as a thematic lens) is essential because such songs are a defining force of femininity-masculinity and what it means to be a woman and a man (being gender-neutral is not an option here yet). They communicate a crucial aspect of gender that cannot be ignored.
THE FIXED FLOW OF GOODS AND SERVICES WITHIN RELATIONSHIPS
Before critically exploring the lyrical and musical content, let us recall these popular songs:
"धोएगी तू कच्छे, और गंदे बर्तन…और चौबीस घंटे तेरा यार होगा On TV, फिर TV देख के तू बौहत पछताएगी फिर यो यो हनी, यो यो हनी सिंह ही तू गाएगी…" (Implied meaning: You will realise my importance when you will wash undergarments and dirty dishes of your husband) ('Breakup Song: Honey Singh)
"Jo bhi kahengi lage haath dila doon…Note udaa doon saare thumke pe tere…Dila doon ghar Chandigarh mein." (Implied meaning: I will spend all my money in buying you whatever you ask. Come, I will buy you a house in Chandigarh). ('Chandigarh mein' from the movie Good News, by Badshah and Hardy Sandhu).

"Jee karda dilaa doon tainu Burj Khalifa..Aaja chal dilaa doon tujhe Burj Khalifa" – (Implied meaning: Come, let me buy you Burj Khalifa) ('Burj Khalifa' from Laxmii)

"Oh kudi mainu kehndi mainu jutti lai de sohneya, main keha naah goriye. Oh kaan jhumke nu, tarasde reh gaye sohneya, main keha naah goriye" – (Implied meaning: Girl asks me to buy her a pair of shoes, I say no. She tells me she has been craving for earrings, I still say no.) ('Naah' by Hardy Sandhu)

"Ikko heel de naal main katteya ae ek saal ve… Haye highlight kara de mere kaale baal ve…Ve kithon saja tere layi saare suit purane aan..Mainu lehenga lai de mehanga ja marjaneya"-- (Implied meaning: I've been using a pair of heels for a year now. Please get my hair highlighted. How do I doll up for you if all my dresses are old? Please buy me an expensive lehenga, or else die!) ('Lahenga' by Jass Manak)
"Aaj kar lai tu vaada, pehla leke de Prada, nai taan dooron dooron takda rahi, main hor koyi labh loon tu ja.." (Implied meaning: First promise me that you will get me Prada. Else stay away and watch me get any other man.) ('Prada', Alia Bhatt)

"Mujhe naulakkha mangaa de re, o saiyaan deewaane". (Implied meaning: Oh lover, please buy me a necklace of nine lacs!) ('Mujhe Naukkha Manga De Re' from Sharaabi by Asha Bhosle).
The Hindi-Punjabi songs that we commonly listen to often restrict people of both sexes within two fixed ">gender roles, with a women's worth strictly measured through her physical appearance and needy-materialistic-ever demanding 'inherent nature'.
The words chosen to write down a song cannot be thoughtless. They are always a conscious, deliberate choice of songwriters. Sadly, we do not hesitate even once before penning down such words. It is not a wonder because that's exactly what we as a society think. Not only are the renowned lyricists constantly producing such works, popular movie stars, who we look up to, are consensually dancing and hence approving this belief mechanism.
Love is a personal affair. Nobody has the right to question who demands what material, how often and from whom in a relationship.
But young girls who listen to these lyrical expressions while simultaneously navigating their love lives will clearly believe these remarks made on their gender and inherent nature.
Meanwhile, young men, on the other hand, one song after the other, are also taking back innumerable learnings, which are then to drive and dictate their love lives and relationships with women, given the uptight heteronormativity. They learn that women can primarily, initially and without fail in all latter instances, can be won over through expensive material 'gifts'. They have to earn well enough to fulfil all such demands of their sweethearts; otherwise, the dependent-materialist-almost beggar-like lady sweethearts would get upset and might call off their relationship!
In all this, they have no room to express their material demands, if they possibly have any. Because how on earth would women ever 'buy' things? They can't even do it for themselves, let alone be for others. The binary between hard power (money-goods) associated with the male sex and soft power (emotions-services) associated with the female sex is reproduced with a hundred times increased intensity. The churns, twists and turns that the concept of 'love' takes in this entire scenario require another article altogether.
Sexist music fetches the music industry money. That's what matters in this capitalist set-up. We need to take a step back and consider where we are headed, and the cost at which these achievements are made.
Shrinkhala Lal is a 21-year-old final year Master's student of Women's Studies at Tata Institute of Social Science, Mumbai. Views expressed are the author's own.
---
Suggested Reading: Thinking Through Indian Cricket: Detriments Of Idealising Sacrifices Of Mothers