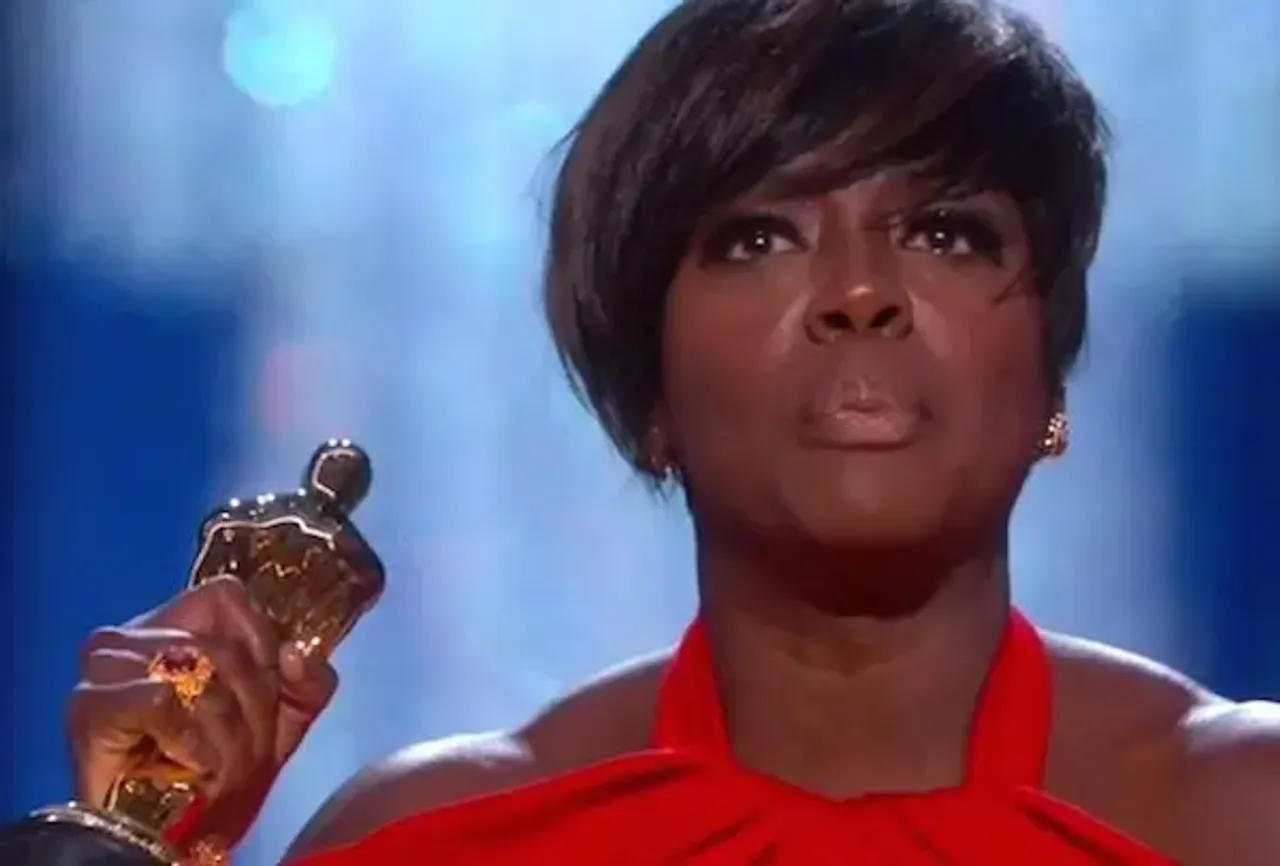 Eight Black Women in Hollywood: The representation of Black women in Hollywood has been a story of an existence that battled with double marginalisation, based on race and gender.
In History, Hollywood was notorious for being dominated by upper-class white men. While the representation of Black women was either negligible or overshadowed by white narratives. However, in the past few years, there has been an increase in the representation of Black experience and voice that started lifting the Black silence of Hollywood gradually. Now we can see more Black men and women in TV shows, music and movies. Even then, the bar of discrimination and the struggle to get to the top is more tilted towards Black women. The representation of Black voices often slides into mere tokenism that has no impact on discrimination. Even today, racial discrimination manages to make headlines and remind us of the horrific history of slavery and Black oppression.
But that didn't stop some women from proving their mettle and emerging as one of the top female actors of Hollywood and one of the most inspiring women for a whole generation of Black women. And as feminists, we applaud the resilience and work of these women. So here is a list of eight Black women in Hollywood that prove that diversity in films is here to stay
Viola Davis
Viola Davis is a well-known female actor and producer in Hollywood. She produces films under her company JuVee Productions. The female actor created history by becoming the first Black woman to win an Emmy for her work as lead actor in ABC's How to Get Away With Murder. While this happened in 2015, Davis is also known for being the only Black woman to be nominated for three Academy Awards. She won an Academy Award in 2016 for Best Supporting role in the film Fences. And by registering two Tony Awards to her name, Viola Davis is the only Black woman actor to win the "The Triple Crown of Acting". Her excellence in acting continues till today as she managed to grab nominations in Golden Globe Awards Best Actress in a Motion Picture - Drama category for Netflix's Ma Rainey's Black Bottom.
She was named as one of the 100 most influential women by Time Magazine in the years 2012 and 2017. Speaking about the discrimination against Black women in Hollywood, Davis said, "You have more actresses of color who are now producing. That means that we're now understanding that we have to be the change that we want to see."
2. Taraji P. Henson
Actress, singer and author Taraji P. Henson is the first Black woman to win Critics' Choice Television Award for Best Actress in a Drama Series for Empire. She played the role of one of the most memorable and strong woman character, Cookie Lyon. Empire began in 2015 and aired its last season in 2020. Henson is also known for her excellent performance as Katherine Johnson in the film Hidden Figures which got nominated for Oscars. Henson is known for her roles in other famous movies like The Curious Case of Benjamin Button and Person of Interest. She got nominated for Oscars for her movie The Curious Case of Benjamin Button. In 2016, she was also named as one of the 100 most influential people by Time Magazine.
Picture credit: Variety
Henson is all set to make her directorial debut with the film Two-Faced in which she will also be in the lead role. The script of the show has already won the first place in UCLA'2020 Screenwriters Showcase. Read more about it here.
3. Regina King
Regina Rene King is a famous female actor and director of Hollywood. Starting her career from a well-known TV series 227, King is now an African American performer with the highest number of awards. Among several other awards, she won the Academy Award for Best Supporting Role in 2019. She won this award for the role of a strong and determined mother in the movie If Beale Street Could Talk. Just next year, King won an Emmy for HBO's Watchmen series in which she appeared as a masked vigilante fighting against racism. Important to note here that this was her fourth Emmy award. And now in 2021, she is all set to get nominated and awarded as the Best Director for her movie One Night in Miami (released in 2020) which marks her directorial debut. 
King was named as one of the 100 most influencing people by Time Magazine in the year 2019.
3. Halle Berry
Halle Berry is a female actor and the first Black woman to win an Academy Award for best actress. She received the honour for her fabulous performance as Leticia Musgrove in 2001 movie Monster's Ball. In 2000s Berry was one of the highest-paid female actors in Hollywood and also contributed in the production of her films. She has been stared in some of the marvellous movies like X-Men and its sequels, Die Another Day, Cloud Atlas and The Call among others. Recently, she was seen in 2019's John Wick: Chapter 3- Parabellum. While receiving her Oscar, Berry had famously said, "This moment is so much bigger than me. It's for every nameless, faceless woman of colour that now has a chance because this door tonight has been opened. Thank you. I'm so honored."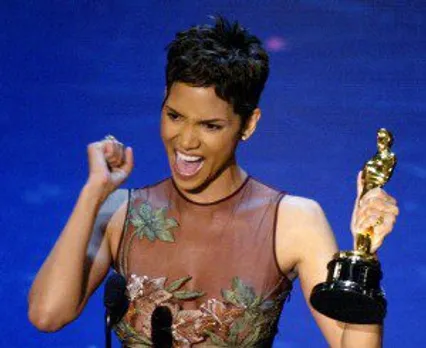 Halle Berry (Pic by Huffington Post)
4. Laverne Cox
Laverna Cox is a female actor and LGBTQ advocate and activist. She created history by being the first transgender woman to be nominated for Emmy in 2014 for her role of Sophia Burset in Orange Is The New Black. In 2015, she became the first transgender woman to win Daytime Emmy in Outstanding Special Class Special as an Executive Producer of Laverna Cox Presents: The T Word. And then in 2018, she became the first openly transgender woman to appear on the cover of Cosmopolitan's South Africa Edition.
5. Kerry Washington
Kerry Marissa Washington is a female actor, producer and director who gained popularity for her role of Olivia Pope in Scandal, a drama series. The performance gained her the nomination in Primetime Emmy Awards for Outstanding Lead Actress in a Drama Series. She is also known for her role of Anita Hill in television thriller film Conformation. For the performance, she was nominated for Primetime Emmy Awards for Outstanding Lead Actress in a Miniseries or a Movie. Washington is also known for her role in movies like Django Unchained, The Last King of Scotland, Save the Last Dance, Ray, Dead Girl and Mother and Child among others. She won NACCP Awards for Outstanding Actress in Motion Pictures for Ray.
Washington was named as one of the 100 most influential people by Time Magazine in 2014 and in 2018, Forbes listed her as the eighth highest-paid television female actor. 
7. Gabrielle Union 
Gabrielle Union is a female actor, voice artist, author and activist. She began her career by acting in television sitcoms and later shot to fame by her memorable roles in comedy films like She's All That, 10 Things I Hate About You, The Brothers, Deliver Us From Eva and Daddy's Little Girls among others. In 2000, she worked in the movie Bring It On which proved to be a massive break in her career. Her performance in the film got her Black Reel Award For Best Supporting Actress. Union also won BET Comedy Award For Outstanding Lead Actress in Box Office Movie for Deliver Us From Eva. 
In 2020, she was named as one of the 100 most influential people by Time Magazine. 
8. Kimberley Elise
Four-time NAACP Image Award winner, Kimberley Elise is a well-known film and TV female actor. She received critical acclaims for her role in 1998 film Beloved, based on Tony Morrison's book. She also appeared in other popular films like John Q, The Manchurian Candidate, Diary of a Mad Black Woman and Death Wish among others. Diary of a Mad Black Woman won her the NAACP Image Award for Outstanding Actress in Motion Pictures. In this film, Elise plays the role of Helen, an unemployed woman struggling to make her marriage work. For Beloved, she won Chicago Film Critics Association Awards for Most Promising Actress and Satellite Award for Supporting Actress- Motion Picture. She was also nominated for NAACP Image Award for her role of Denver in Beloved.