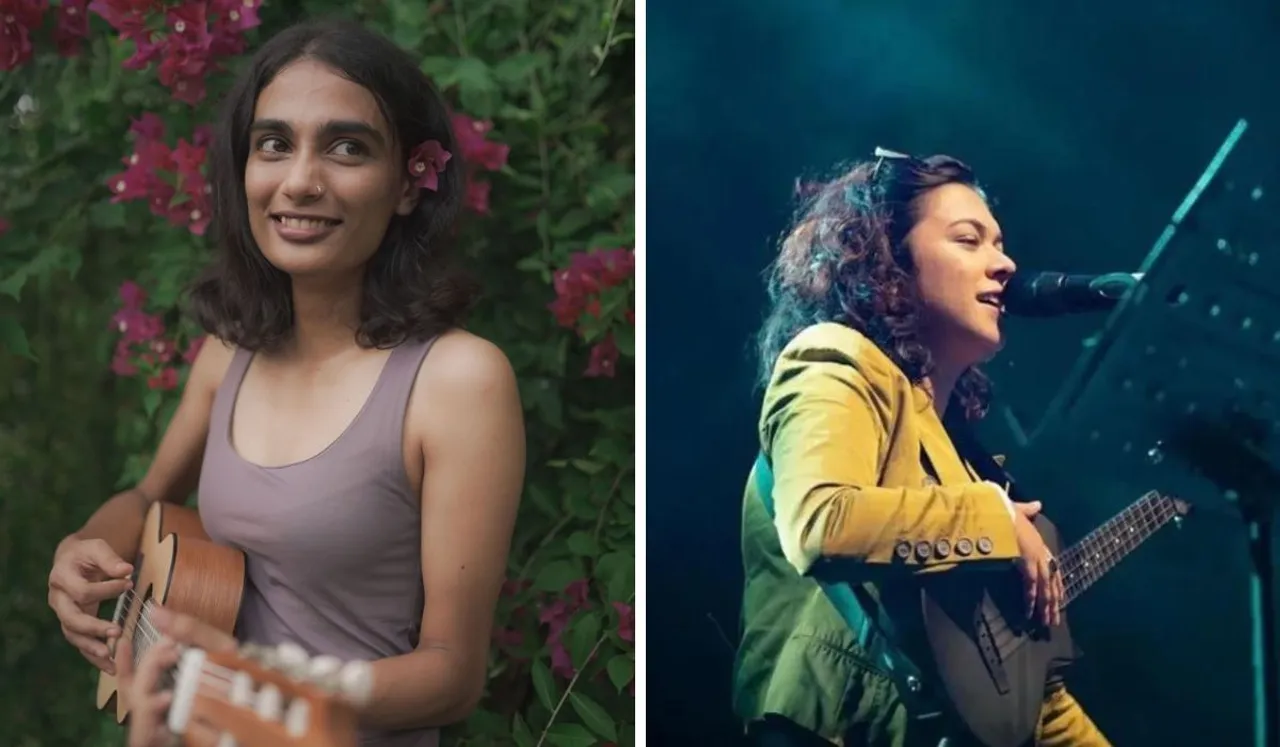 In recent years, the music industry has witnessed a remarkable transformation in the way artists gain recognition and connect with their audience. Thanks to the advent of social media platforms, independent artists now have the power to break through barriers and reach global audiences with their unique and groundbreaking music. 
This shift has given rise to a new wave of talent that defies traditional industry norms and embraces the freedom to create and share their art on their own terms.
Trailblazing Independent Artists who rose to fame through Social Media
Mansa Pandey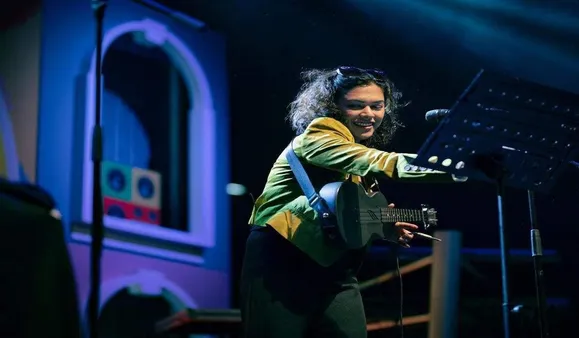 Mansa Pandey, an independent music artist, has embarked on a unique path, driven by her desire to challenge herself creatively. During the pandemic, Pandey found solace in social media, sharing song covers that garnered attention from notable musicians. She embraced the digital world, transforming her passion into a full-time career. Her popularity grew exponentially, even from her hometown, challenging the notion that success hinges on residing in major cities. Pandey's commitment to her craft is unwavering, even as she navigates the challenges of the music industry.
Collaborating with musician Elroy Vincit, Pandey released songs like Tu Naa Aaya and the recent Taa'biir, both showcasing her artistic range. She aims to venture into diverse genres, including rap, rock and roll, and Sufi music, while staying true to her creative process and releasing music at her own pace. Pandey remains grateful for the opportunities presented by social media. However, she recognizes that independent artists often lack the same exposure as those backed by major media companies. Regardless, she values the connection with her audience, acknowledging that their support is paramount.
Melissa Srivastava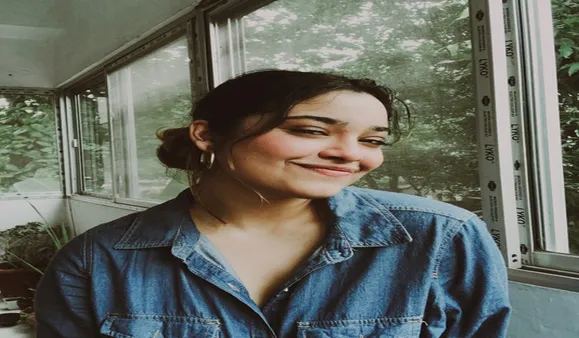 Melissa Srivastava, an Indian musician and content creator, has captivated audiences with her enchanting voice and covers that have become the soundtrack for countless online Reels. Initially, she posted covers exclusively for her friends, oblivious to the fact that strangers were following her. However, it soon became an integral part of her life.
Srivastava's talent resonated with people, and she quickly gained admiration and a devoted following. She acknowledges the significant impact that short-video platforms have had on her career, not only in terms of exposure but also in discovering artists with similar yet distinct styles. These platforms have exposed her to diverse genres, aiding her in defining her own musical preferences. As a creator, she values the journey of self-discovery and understanding one's comfort zone. 
Throughout her journey of sharing music with her online audience, Srivastava has upheld a constant commitment to quality. Over time, she has become more comfortable interacting with her viewers, transitioning from solely singing to confidently addressing the camera. Embracing her role as a creator, she cherishes the opportunity to share her passion with a wider audience that extends beyond her immediate circle of friends.
---
Suggested Reading: 5 Harmonious Films To Watch On World Music Day
---
dodie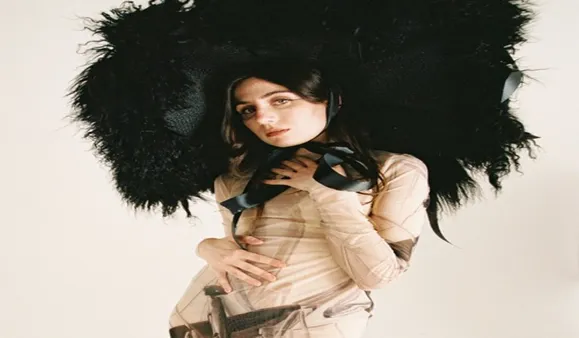 From her humble beginnings as a young singer-songwriter uploading videos to YouTube, dodie quickly garnered a devoted following through her raw and intimate performances. It was through this online platform that dodie's talents flourished.
dodie's songs are beautifully crafted reflections of her own experiences and emotions. Her introspective storytelling delves into themes of love, heartbreak, mental health, and personal growth. While her enchanting music laid the foundation for her success, it was dodie's growth on social media that truly propelled her career to new heights.
dodie, an independent music artist, has not only touched the lives of her fans with her ethereal music but has also demonstrated the profound impact that can be achieved through the power of social media. Through her honest and heartfelt storytelling, she has carved a unique path in the industry, inspiring countless aspiring musicians to embrace their own authenticity and share their stories with the world.
Taba Chake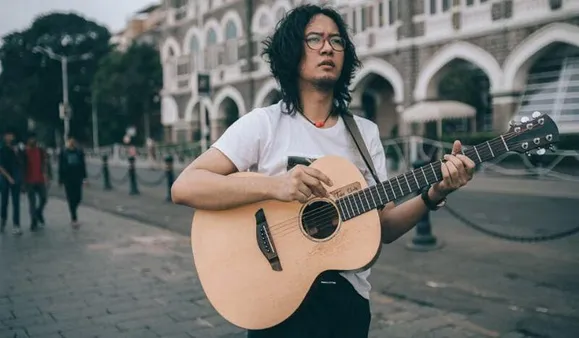 Taba Chake is an independent music artist who has taken the world by storm with his soulful voice, heartfelt compositions, and profound connection to his roots. Hailing from the picturesque state of Arunachal Pradesh in Northeast India, Taba Chake has captured the hearts of listeners around the globe with his mesmerizing melodies and honest storytelling. Drawing inspiration from his cultural heritage, he immersed himself in the traditional music of his indigenous Nyishi community and fused it with contemporary folk influences, creating a unique sonic landscape that reflects the richness of his roots.
Taba Chake's music is a tapestry of emotions, exploring themes of love, identity, nostalgia, and the beauty of nature. His soulful vocals, accompanied by his skilful guitar playing, evoke a sense of deep introspection and resonate with listeners on a profound level.
Taba Chake's growth as an artist has been a testament to his unwavering dedication and his ability to stay true to his musical vision while embracing the possibilities of the digital age.
Anumita Nadesan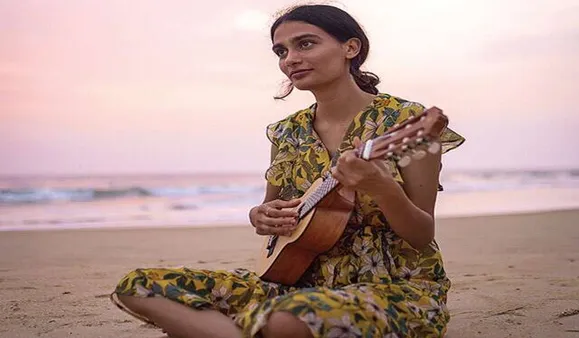 The world changed its rhythm when the pandemic arrived, but for Anumita Nadesan, it spun at a different pace altogether. From being a regular content creator on social media, this talented singer-musician from Trivandrum emerged as an overnight sensation with her captivating cover of "Jashn-E-Bahara" on December 22, 2020. Her voice carried a gentle rasp, entwined with enchanting guitar strings and heartfelt lyrics such as Kaise kahein kya hai sitam, sochte hai ab ye hum — words that resonated with the emotions of angst, agony, fear, love, and longing felt by many on social media.
Within a month, this firebrand up-and-coming artist's video garnered over two million views, propelling her into the spotlight. Anumita quickly became the face of the Indie India playlist on a leading music platform, solidifying her place in the independent music scene. Now 21 years old, she has continued to release mesmerising covers and explore different formats and platforms, gaining a massive following on YouTube.
With her ethereal voice and ability to evoke emotions through her music, Nadesan has carved a place for herself in the hearts of listeners. Her journey as an independent artist showcases the immense talent and opportunities that reside within India's music industry. As she looks ahead, Anumita's passion and dedication promise to bring forth even more captivating melodies and experiences for her growing fanbase to cherish.