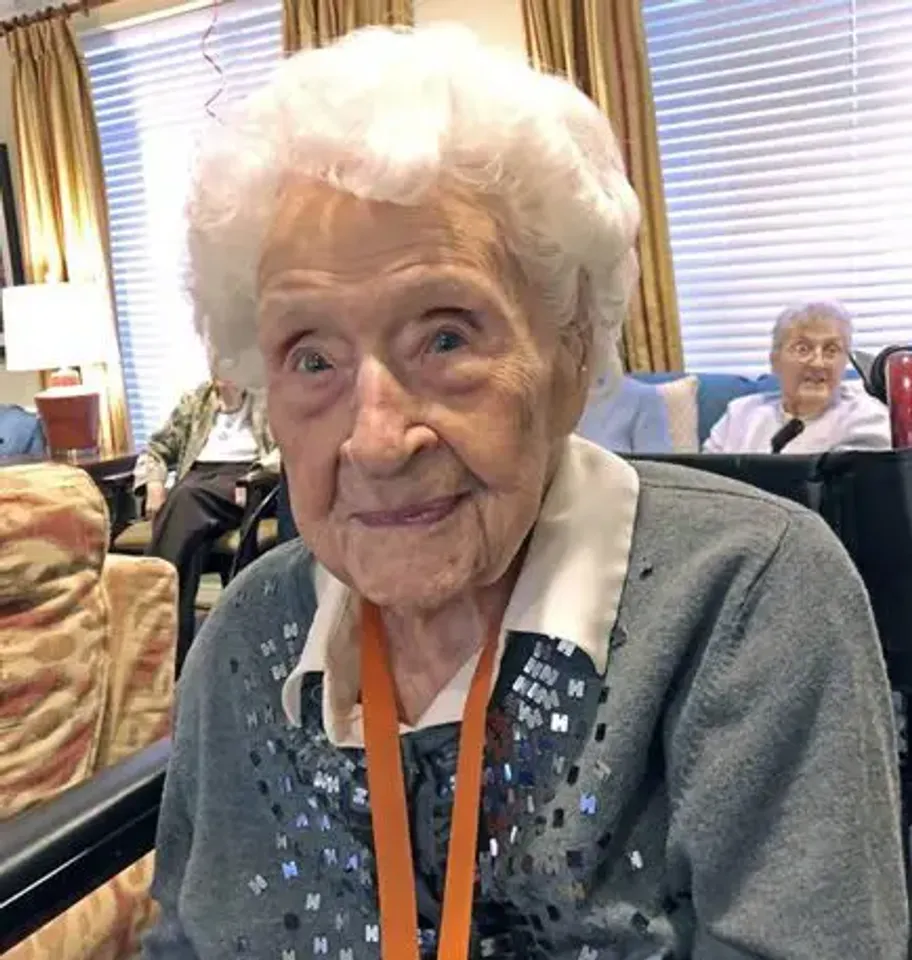 Oldest living American: Nebraska's 114 years old, Thelma Sutcliffe became the oldest living person in America and 7th oldest in the world when 115-year-old Hester Ford died in North Carolina.
Celebrating 114 birthdays Thelma Sutcliffe has lived over a century and witnessed the transformation of the world around her very closely as a lived experience. On Thursday, April 29 she became the oldest living American and took the title for the same. According to the Gerontology Research Group, she is the 7th oldest person in the world after the demise of Hester Ford, another 115-year-old woman.
Who is Thelma Sutcliffe?
According to the Omaha World-Herald reports that  Sutcliffe was born on October 1, 1906. Thelma was married at the age of 17 to Bill Sutcliffe in Council Bluffs, Iowa and the couple had no children. Sutcliffe had been a strong woman throughout her life and battled two bouts of breast cancer.
Her longtime friend Luella Mason, whom she refers to as Lou expressed her happiness as the senior living centre where Sutcliffe lives is locked down, "Thelma is as determined as ever to do what she wants to do." Thelma has been taking her meals in her room until the dining space is open for visitors, Lou who is also her power attorney makes an appointment one hour prior to meet her friend.
Lou describes her grief for her ageing friend and states, "She asks me every time I visit, 'Are you going to eat with me today?' "It breaks my heart that I can't."
Thelma's eyesight and hearing abilities are fading with growing age but as her friend states she still has a 'very sharp mind'.  Sutcliffe received her COVID-19 vaccine shots at the earliest opportunity, Mason said Sutcliffe looked at the swab and said, "You're not going to be sticking that thing up my nose. You can tell Lou to stick it up hers."
She is "very particular about her appearance," Mason said and that she doesn't allow photos unless everything is just right."As far as her age, she doesn't believe in worrying at all," Mason added. "She always says, 'What good does it do to worry?' I think that's how you live to be 114 years old."
Sutcliffe has lived through two World Wars, the 1918 flu pandemic, and countless other calamities.