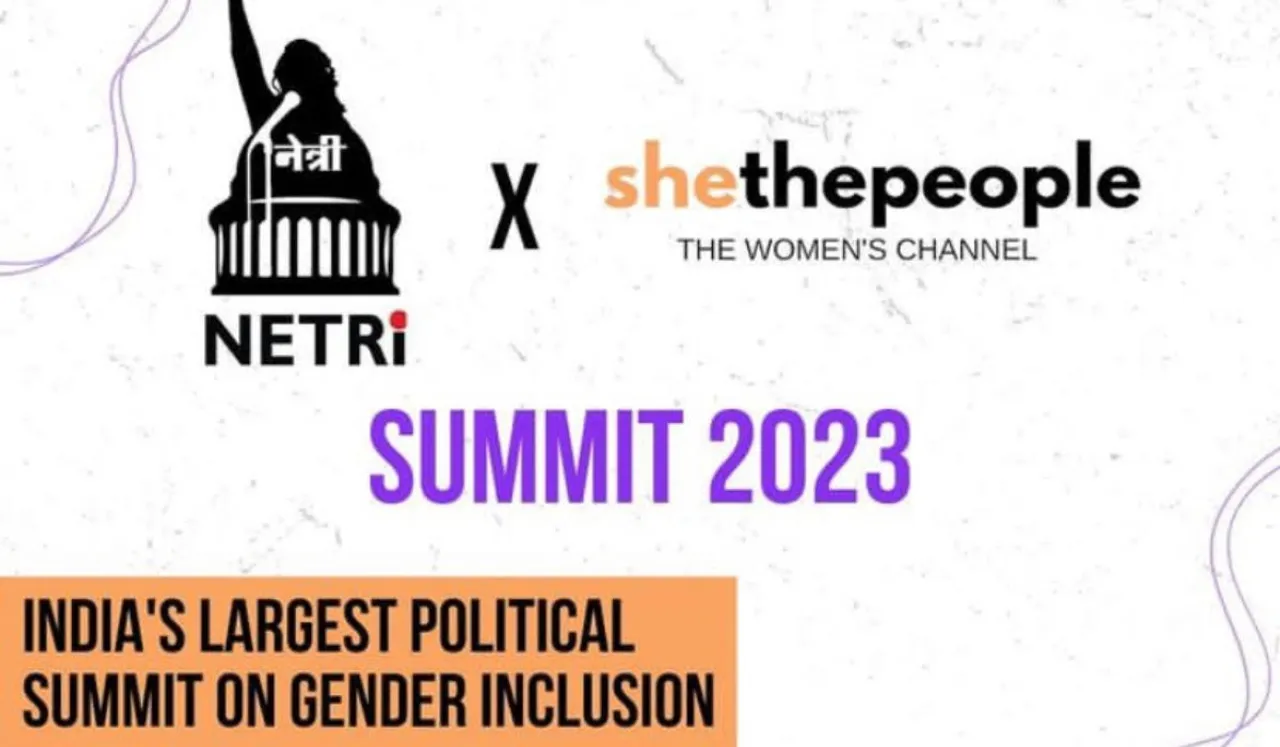 "A gender-equal society would be one where the word 'gender' does not exist: where everyone can be themselves," as rightly said by Gloria Steinem. Power and politics are also means of expression. Today women constitute fifty percent of the Indian population yet sometimes remain unrepresented.
According to a 2019 survey by the United Nations Development Programme, around 2.5 percent of the Indian population identifies as LGBTQIA+ and their representation in the Indian parliament with no parliamentarian identifying as a member of the queer community remains zilch.
Gender inclusion in politics also helps to create a more equitable society. Representation allows for creating laws and policies that are fair and just for all, regardless of gender. This can help to eliminate discrimination and create a more equal society. It also helps to create a stronger economy. Studies have found that having more women in power positions can help increase economic growth. This is because women are more likely to invest in social programs and initiatives that benefit the whole population. This can help to create a more prosperous economy and a better quality of life for all. Finally, inclusion is essential for creating a more peaceful society.
NETRI Summit on Gender Inclusion in politics
Why a Summit on Gender Inclusion to launch Access Polity?
We often ask, what are different ways to get involved in politics? Well, contesting elections is not the only one.
Gender inclusion in politics has a high impact potential. Firstly, gender inclusion in politics helps to create a more diverse and inclusive political landscape. When all genders, especially women and queer people are represented in political decision-making, a greater variety of perspectives are brought to the table. This helps to create policies that are better suited to the needs of the whole population, rather than just those of one gender.
This Summit brings together 50-plus speakers, 10-plus panels, and a Job fair that showcases the work being undertaken in the election management industry and policy space. It is an attempt to bring all the stakeholders together who will enable each other in creating a safe and thriving ecosystem for women and queer people in political roles.
"Studies have found that countries with higher levels of gender inclusion in their political systems are more likely to be peaceful and stable. Higher representation of marginalised communities can help reduce conflict."
NETRI foundation, which was instituted in 2019 with the vision of engendering power, is now organising India's largest Summit on Gender Inclusion in Politics to launch a Tech platform that will scale access to political ecosystems by bringing together opportunities like jobs, internships, and match-making with politicians who wish to hire professionals in their political teams. The platform will launch with close to 500 jobs in the first phase, and close to 100 employers in the policy and political ecosystem listed on this platform.
I founded the foundation as a response to seeing a glaring absence of women in the political spaces. Right from the positions of power, like ministerial positions, and GST councils, down to the campaign trails. A non-partisan, not-for-profit organisation like this is vested in the policy outcomes of politics. NETRI runs programs to train women in everything politics and policy related. The platform is built by women but is open to all genders and all parties and ideologies.
There are major inequalities and a wide representation gap in our country's policy and political institutions, which percolated and affects women's life. India is the largest and most vibrant democracy and has always accorded equal political and civic rights to both men and women. But, in practice, it has been seen that women have low ">representation in politics due to a few reasons, firstly, there are a lot of gender stereotypes that prevent women from entering and sustaining public life.
The support systems are scanty to enable a woman's career in any field, let alone politics. But today, women are breaking every glass ceiling and coming out, taking the example of our madam president Draupadi Murmu, who belongs to a small district Mayurbhanj from Odisha, a santhal tribal the third largest scheduled tribe in India. This has inspired women across the globe to come out of their marginalised communities.
While our core focus is to work with women we are broad-based in our gender- approach and inclusive of the queer community. For the first time in India, a stage is being set where representation from Dalit and Muslim women along with queer community scholars will discuss how to break barriers in the political ecosystem.
Similarly, globally another woman strongly placing herself in the political arena, Jacinda Ardene ex- PM of New Zealand pointed out the challenging years she faced during her tenure. She was the youngest head of the government and broke every stereotype by carrying her baby in all her meetings showing that a woman can do both. She also spoke about burnout and what it takes to undertake the job of the PM and lead a country through a crisis. Extending this conversation, we also have a panel discussion on mental health and physical well-being as a priority for women who are in public life.
Speakers from across fields
To help and make polity gender inclusive with fair representation from all the communities, organising the biggest political summit for everyone thinking to build a career in politics and policy. It's a job fair for politics policy and an opportunity to attend stellar panel discussions. The panel includes people from diverse themes around politics. We are approaching it from the role of art, institutions, and media in politics and what can be the advancements in preparedness and careers in this field. Given it is the budget season, the panels will also delve into economic discussions.
The speaker list includes ranging from MPs, political leaders, civil society professionals, consultants, artists, and many more. Personalities such as SY Quraishi, former election Commissioner of India, Dilip Cherian, founder of Perfect Relations, Prof. Rajeev Gowda, former Rajya Sabha Member, Charu Pragya, National Media Panelist of BJP, Priyanka Chaturvedi, Member of Parliament, Rajya Sabha, Manjari Jaruhar (first woman IPS from Bihar) and Grace Banno will be speaking about barriers and opportunities in political representation.
Bobby Kinnaur, the first trans corporator from AAP in Delhi will speak about her experience in mainstream politics and the barriers queer community faces in their full participation. Rajshri Deshpande, Trial by Fire fame actor, who is also an activist, will address the audience on the role of media and art in shaping women's narrative along with independent journalists and filmmakers with her on the panel.
The summit is the first step to beginning conversations on these important issues and bringing perspectives to the fore. More such safe spaces must be built to create a dialogue and unite communities and their voices.
SheThePeople is an inclusion partner on this summit which is set to take place on February 3, 2023. 
---
Suggested reading: Women's Inclusion In Politics Needs To Go Beyond Tokenism