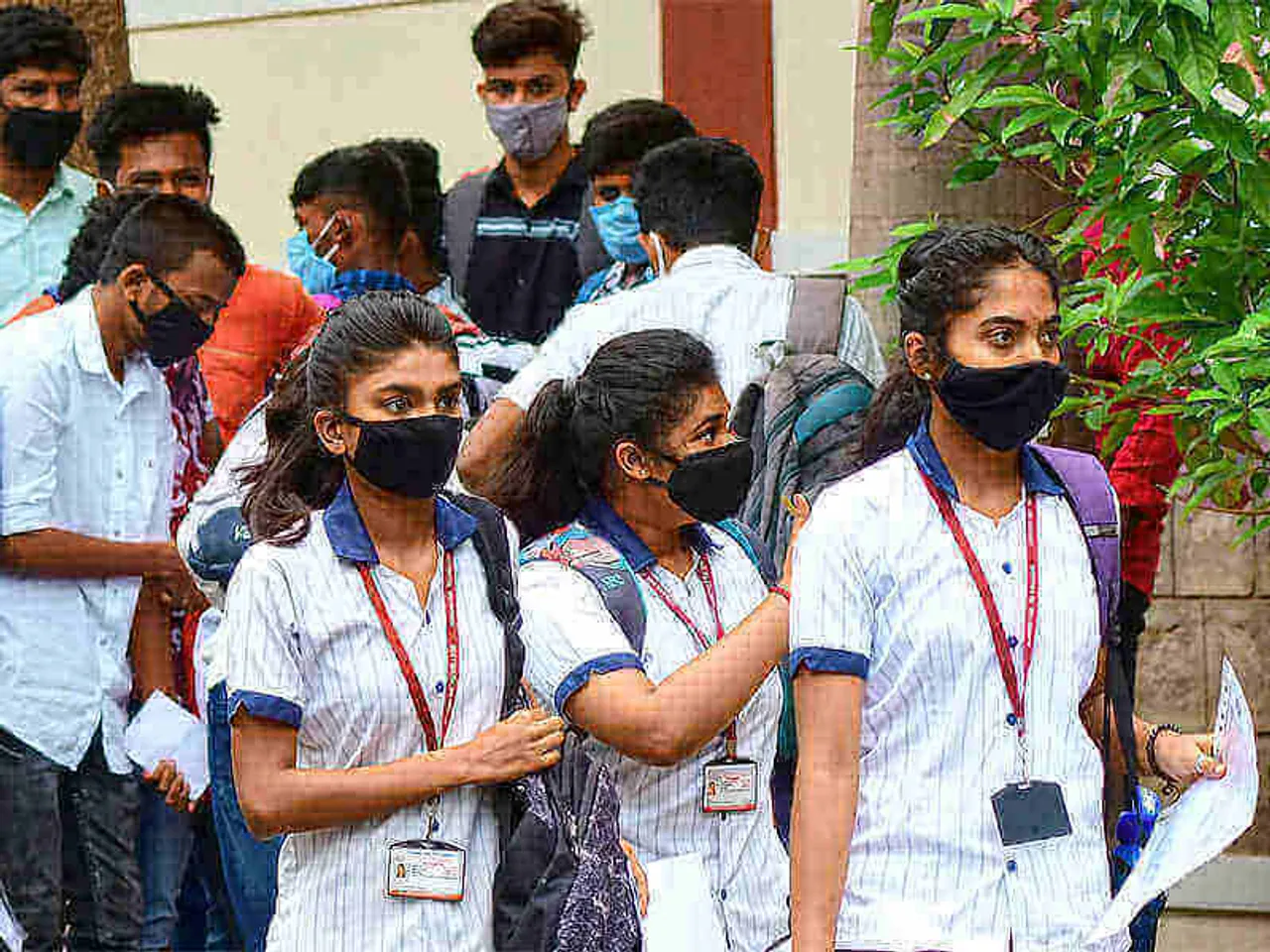 Haryana Shuts Schools: Schools in Haryana will remain shut for class 9 to 12 from April 19 onwards.
This decision has been taken keeping in mind the sudden surge in the number of COVID-19 cases in the state. The announcement regarding the closure of schools was made by Haryana's Education Minister Kanwar Pal Gurjar. "In view of the increasing infection of Coronavirus, classes from ninth to twelfth in Haryana state will be closed from Monday," said an official notification.
हरियाणा शिक्षा मंत्री श्री कंवरपाल ने कहा कि कोरोना के बढते मामलों की वजह से नौवीं से बारहवीं तक की कक्षाएं भी 30 अप्रैल तक बंद रहेंगी. पहली से आठवीं कक्षा तक स्कूलों को पहले ही 30 अप्रैल तक बंद किया जा चुका है.

— DPR Haryana (@DiprHaryana) April 16, 2021
Schools in Haryana to remain shut until further notice
Schools in Haryana had already been shut for classes 1 to 8. This will continue till April 30.
Earlier, the Haryana government had decided on cancelling the class 10 board exams and postponing the class 12 boards. The state's education minister had also appealed to everyone to follow all the COVID-19 protocols, to curb the rate of infection. He also said that the Haryana government will revise its guidelines in according to the COVID-19 situation.
The Haryana government has now ordered the school administration to adhere to the guidelines strictly. Also, students have been instructed to check the official websites for all the latest updates.
Uttar Pradesh schools and colleges to remain shut till May 15
Meanwhile, all schools and colleges in Uttar Pradesh will remain closed till May 15. The Uttar Pradesh government also announced the postponement of the state board exams 2021 on Thursday, due to the dire COVID-19 situation.
Earlier, the state government had announced that all schools in Uttar Pradesh would remain closed till April 30.
Dinesh Sharma, the Deputy Chief Minister and education minister of the state said that 15 out of 19 officials in-charge of conducting the examinations had tested positive for COVID-19.
"It is not easy to take decisions in the context of UP. Prayagraj's board of Uttar Pradesh Secondary Education Council is the largest educational board in the world, in which about 56-57 lakh students of high school and intermediate appear every year. Our examinations were scheduled from April 24, which had been scheduled from May 8 in view of corona infection," Sharma had stated.