The Covid-19 pandemic has forced all of us to take a closer look at how our changing realties could impact the professional lives of women, and by extension, their path to leadership. On the one hand, women's jobs have proven to be more vulnerable in this crisis than men's jobs, owing largely to the disproportionately greater increase in the care burden on women. But on the other hand, evidence has shown that women have proven to be better leaders during the crisis, both in the political sphere  as well as in the corporate sector. This has made the case for women's leadership compellingly clear, thus making this an opportune time for women to make bold moves and reach for the highest levels of leadership. For organisations, creating greater diversity in leadership is the most rational response to preparing themselves to succeed in the kind of world we are moving towards. 
SHENOMICS RESEARCH
The biggest question that then comes to mind is - what set of actions can women professionals as well as organisations consciously take to help women reach top roles in this "new normal" that is marred by continuing uncertainties and is likely to remain increasingly challenging for women?  While a large share of responsibility for creating pathways to success for women leaders rests with the organisations and their senior leadership, we believe there are certain actions women can also take to build key competencies that our research has shown to be effective in helping women succeed.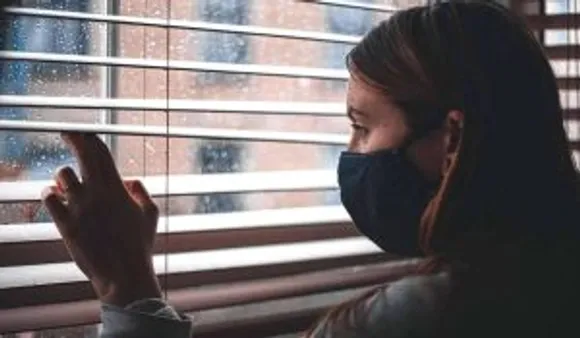 Credit: Hedgehog Digital / Unsplash
We list out three such key competencies - Self-Awareness, Courageous Mindset and Visibility  -  which are a part of 'A Competency Framework for Women's Leadership' that we developed following an extensive qualitative and quantitative survey of more than 350 leaders from the corporate sector.
Self-awareness consists of cultivating an understanding of what is important to you, what drives you, your values, what you are good at and can get better at, what is a vision that is most exciting to you, as well as an awareness of how others see you. Building self-awareness can help women steer their career in a direction that feels most aligned and authentic for them. It can also help women recognise and consciously address the self-limiting behaviour that can sometimes get in their way because of societal conditioning and patriarchal attitudes of how women should be.
Enhancing self-awareness also involves becoming aware of your priorities, so that you can then delegate tasks, both at the workplace and the domestic front, and free up your time and energy to focus on things that will serve your highest professional growth. Another aspect of self-awareness is to getting clear on your aspirations, and what it might take to fulfil your aspirations, so you can consciously create a clear roadmap to get to your desired destination.
Following are a few recommended actions for enhancing self-awareness:
Cultivate the habit of self-reflection - Introspect and consistently reflect on what is serving you and not serving you in light of your evolving goals and aspirations.  Questions that could steer one in the right direction include – What is the most powerful vision I have of the kind of woman or leader I would like to be? What next step in my career would be most exciting for me, and most in alignment with my values? etc.
Mindfulness tools such as meditation and journaling can be particularly helpful in clearing the mind for deeper reflection. 
Invest in a coach - Work with an executive or leadership coach to elevate your self-awareness, and increase your level of clarity around your aspirations and your needs in order to build your career roadmap. Nearly 60% of women leaders surveyed as part of Shenomics research study believed that access to a mentor or coach can help them gain clarity on their career road map.
Pro-actively seek feedback – Regularly seek 360-degree feedback from your professional network as well as from your friends and family. Our research showed that while over 70% women believe they are self-aware, only 33% of them have a high level of external self-awareness, defined as an understanding of the perception others have of you. Leverage your trusted advisors to process the feedback in a safe environment and with objectivity so that you make the most out of the feedback to grow and thrive.

A courageous mindset supports you in making whatever choices are necessary for your highest professional growth, as well as in making critical decisions for the growth of the business, even if it involves taking risks or the potential of failure. Developing this competency is vital for women as many admittedly don't go after opportunities unless they feel completely ready to minimise the potential for failure. For instance, one observation that came up frequently in our discussions with decision makers and senior leaders is that women only sign up for roles if they satisfy at least 90% of the required criteria while men are often seen as going for those roles even if they only meet 50%-60% of the criteria.
By developing a courageous mindset, you can learn to embrace failure and reframe adversity as an opportunity to learn. It enhances your ability to respond positively under pressure when things do not go as planned and to know whether to stay on course or shift gears as needed. Expanding your comfort zone and taking risks for your career growth by taking bold steps and making big bets in your professional life can propel you to reach your desired roles. Building a growth mindset or a self-belief that you can always fill any gaps in expertise with learning and support from others, allows you to raise your hand for the top roles even when you don't feel a hundred percent ready.
Here are a few recommendations for developing a courageous mindset -
Focus on the upside – Knowing and focusing on the potential positive impact of making a bold move can give you the required escape velocity to overcome any inner resistance and fear. 
Manage the downside - Plan and prepare for potential failure ahead of time by taking appropriate actions and decisions in order to mitigate the risks involved.
Seek out role models - Look for inspiration from role models by actively communicating with women who have had similar journeys and braced similar challenges. 
Cultivate a growth mindset - Look at every opportunity as an opportunity to learn and grow. Looking at yourself as a work-in-progress diminishes the negative impact of any judgment that might come from self or others for any mistakes or failures.
VISIBILITY
Visibility is about taking the actions necessary to draw positive attention to your achievements, your brand, your ideas and your aspirations. Consciously working on building one's visibility is important for women as many are often hesitant to speak up or take credit for their work, because of which they may not get noticed and therefore, miss out on desired roles or promotions despite having the capabilities. 
Becoming more visible includes making the effort to speak up during meetings and at larger forums, and to express your opinions and thoughts openly and clearly so that you garner the attention of others. It also includes building and showcasing your brand, and drawing attention to your achievements so that you become known as someone who gets stuff done and delivers results. As you become a trustworthy and credible brand in your organisation or industry, stakeholders would be more willing to invest their resources in your growth and development as it also then aligns with the organisations growth. 
A few actions women can take to become more visible in their organisations include:
Look out for high-visibility projects - Leverage opportunities to work on high-visibility and high-impact projects to showcase your work as well as to communicate your intention and availability to take on roles with greater responsibility.
Build high-impact communication skills - Build your verbal and written communication skills. Become adept at public speaking and develop the art of story-telling. Use written communication as an opportunity to showcase your thought leadership – be it through high-quality and crisp communication through emails or articles that share your learnings and insights with others.
Identify opportunities to speak up - Challenge yourself to speak up without waiting until you feel completely ready by looking for opportunities where you can contribute meaningfully.  
We are moving into an increasingly uncertain world where a wide variety of new challenges await us as leaders. We believe these competencies will support both women leaders and organisations in their endeavour to bring about a permanent shift towards gender-equal ecosystems that enable everyone to contribute meaningfully to solving our most pressing challenges, and shape a future that allows everyone to thrive.  
Authored by Shravani Prakash and Bhavna Toor, Shenomics
---
Trending Video Right Now