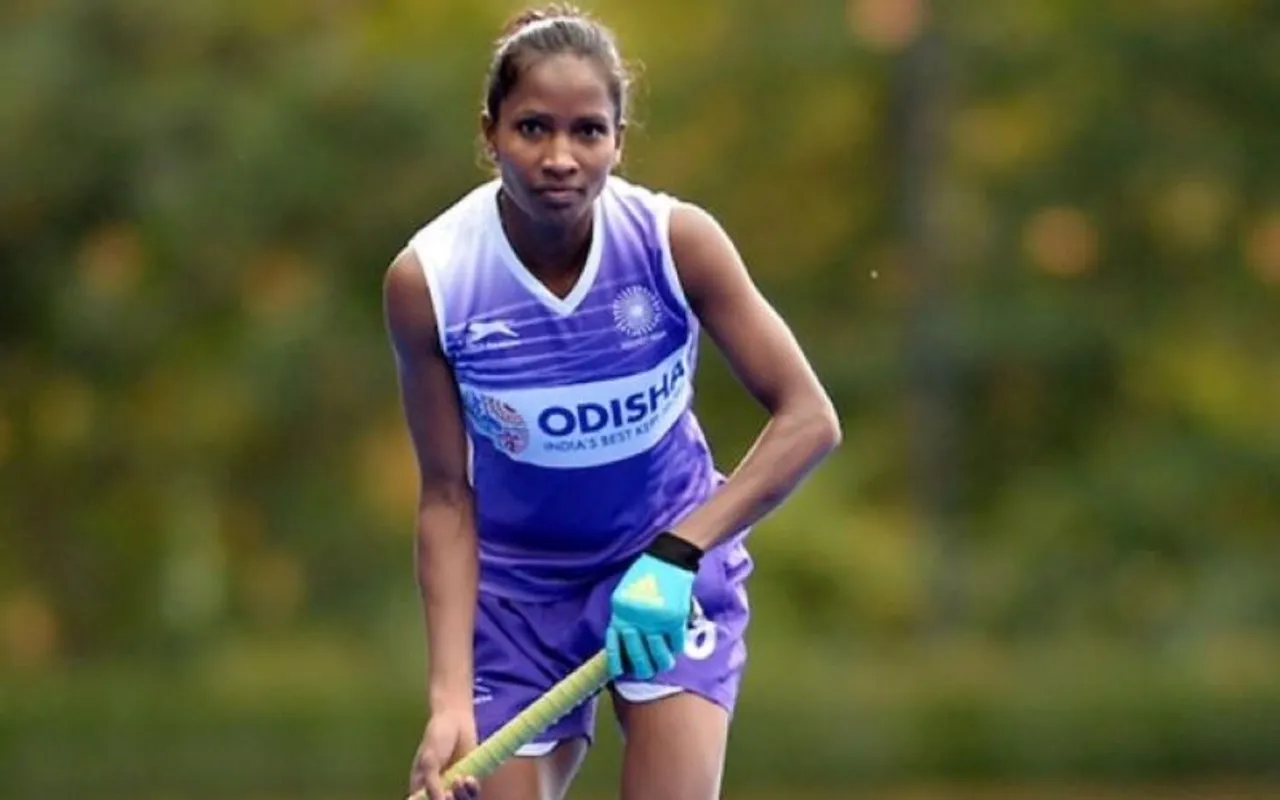 Nikki Pradhan, an Indian professional field hockey player is set to represent India at the women's hockey semi-finals against Argentina in Tokyo on August 4. She was the first female player from Jharkhand to have represented India at the Rio Olympics in 2016.
Pradhan became a member of the 16-member squad Indian national team and represented India in the Olympics. This squad also marked the return of Indian women's hockey to the Olympics after 36 years.
The midfielder's selection to the squad also made her the sixth hockey player from Jharkhand to play in the Olympics and the first female player to do so.
Who Is Nikki Pradhan?
Born in Hesal village in tribal heartland Khunti, which is roughly 60 kilometres from Ranchi, Jharkhand, the 27-year-old player was born to a police constable Soma Pradhan and Jitan Devi.
Reportedly, the local people of Pradhan's village were not even aware of the athlete's achievement until the news was aired by the media.
Pradhan started her career in sports at an early age under the guidance of her childhood coach Dasrath Mahto. She was enrolled in the Bariatu Girls' Hockey Center, known for producing former Indian captain Asunta Lakra, in Ranchi in the year 2005.
Later in the year 2011, she played her first professional game, representing India in U-17 Asia Cup in Bangkok. However, she wasn't selected for India's Junior National Hockey Camp in 2011–2012.
She was also a part of the U-21 Women's Hockey Team which won the silver medal in the Asia Cup. However, Pradhan took a break from hockey due to an injury until the beginning of 2015.
Read: Meet The Women's Hockey Team Making History At Olympics