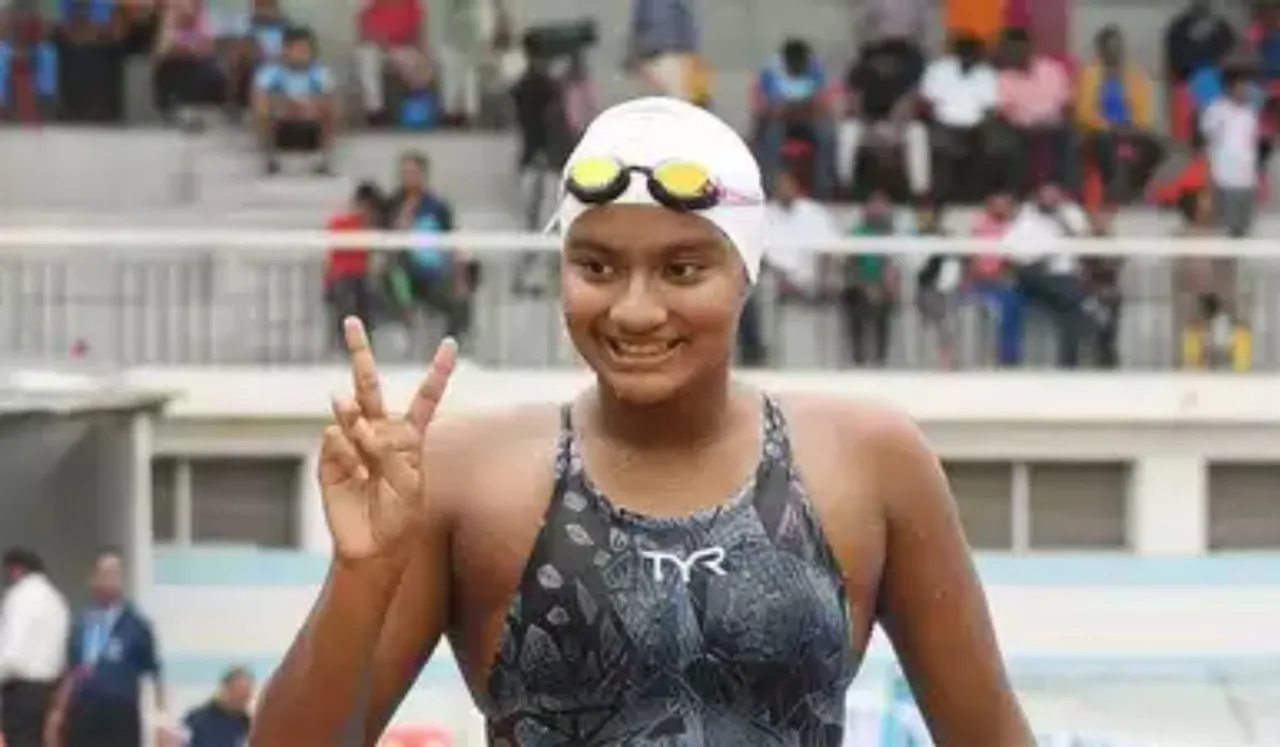 Who Is Apeksha Fernandes? : Indian swimmer Apeksha Fernandes grabbed the eighth position in the World Junior Swimming Championships and became the first-ever female Indian to make it into the tournament finals.
India is a country where people are very enthusiastic and emotionally attached to cricket. However, their immense love for cricket usually shadows their attention to other sports. Some sports enjoy quite a popularity, like tennis, badminton, football, hockey, and kabaddi but other sports like golf, squash, and lawn ball are still ignored. Swimming is another sport where players strive to get support and love from Indians. However, a teenage Indian girl is doing her best to make her name known to not just the world but her own people.
---
Suggested Readings : National Sports Day 2022: Emerging Women Players You Need To Watch Out For
---
Who Is Indian Swimmer Apeksha Fernandes?
Apeksha Fernandes hails from Maharashtra, and her father, Mr. B G Fernandes, is a professor at the Indian Institute of Technology, Bombay. Her brother has been an under-10 tennis champion, and her father expected her to take after him and started her tennis training. Her talent for swimming was discovered by Indian swimming coach Dr. Mohan Reddy who changed the course of her life.
She participated in the swim meet organised by the Greater Mumbai Amateur Aquatic Association in the U-8 category of women's 50m breaststroke and clenched the silver, her very first medal. That's where her journey of grabbing gold and breaking records began. In 2015, at the age of 10, she won her first National medal. In 2017, she participated in the 46th Junior National Aquatic Championship, won seven gold medals, and held the first position in all the five races she participated in. She also made three records in this tournament.
2019 brought her two golds as she participated and won in sub-junior and Junior National Aquatic Championships' 50 m breaststroke and 200 m butterfly races. She became the star of the National Junior Aquatic Championships 2022 by breaking five records in five swimming categories, namely, 100 m breaststroke, 5o m breaststroke, 100 m butterfly, 200 m individual medley, and 200 m breaststroke.
17-year-old Apeksha Fernandes is representing India at the World Junior Swimming Championships 2022, which are being held in Lima, Peru. The swimmer came eight in the qualifying round of the 200m butterfly summit clash for women and made it to the finals. With this, Fernandes became the first woman in Indian history to reach the tournament finals. Not only this, but the swimmer also beat her own record by completing the race in 2.18.18 time, less than her 'Best Indian Time' 2.18.39 accomplished in June 2022 and became the first Indian woman to do so in the world tournament.