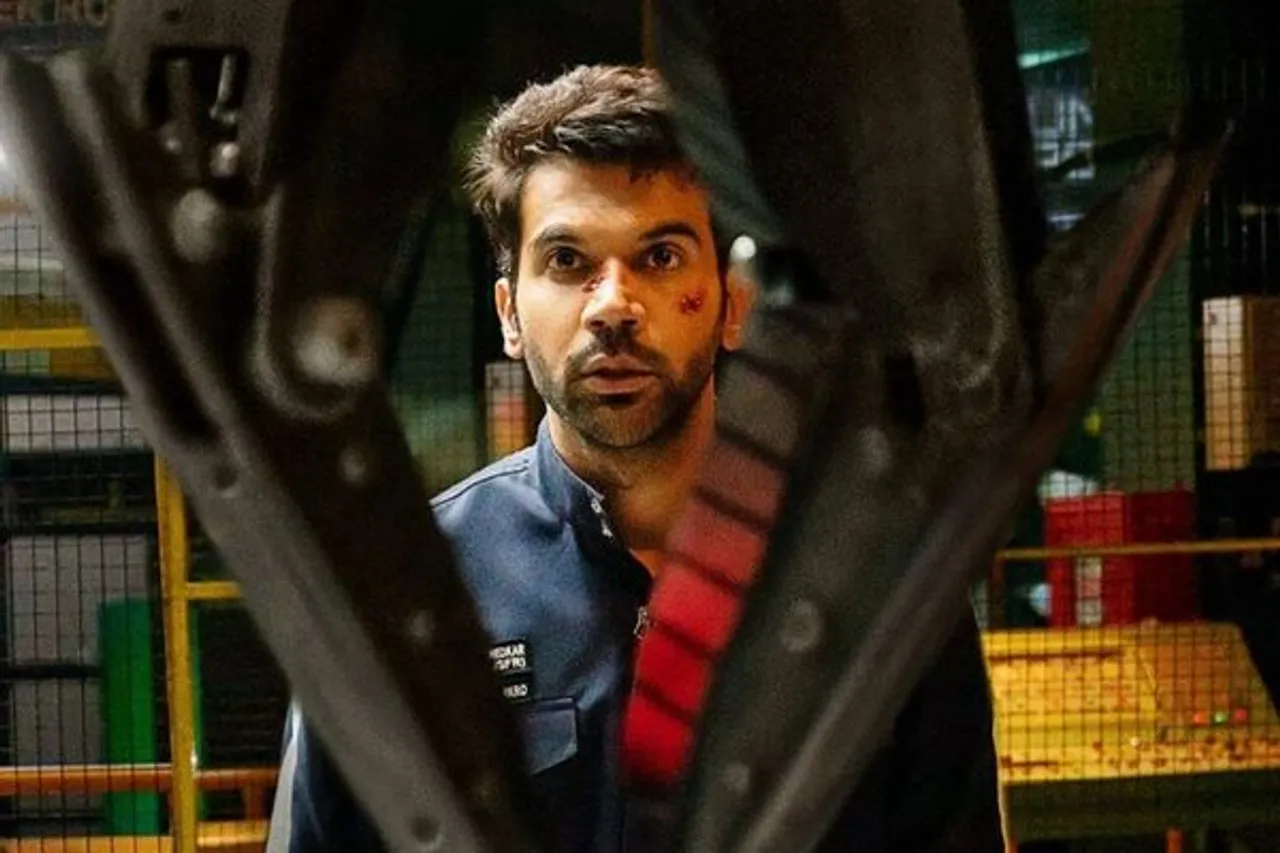 Yogesh Chandekar wrote the screenplay for Monica O My Darling, which Sarita Patil and Sanjay Routray are producing under the Matchbox Shots label. Sukesh Vishwanath is operating the camera, Atanu Mukherjee is in charge of the editing, and Achint Thakkar is in charge of the music.
In Monica O My Darling, Rajkummar Rao, Radhika Apte, and Huma Qureshi are the main actors. Zayn Marie, Akansha Ranjan Kapoor, and Sukant Goel appear in the film.
Monica O My Darling Plot
Speaking of Monica, O My Darling is a criminal comedy movie that's been directed by Vasan Bala, who is also known for the movies Mard Ko Dard Nahi Hota (2018), 83 (2021), and Psycho Raman (2016), among his other notable works. The movie shows the protagonist played by Rajkummar Rao as a man who tries to be successful in life by making allies who turn out to be dangerous and slowly becomes part of a diabolical murder as the film progresses. The film seems to be filled with twists and turns that give the plot opportunity to be comical yet neck-deep in crime. The producers revealed at the Mumbai event that Sriram Raghavan was initially scheduled to helm the movie but was unable to do so because of his demanding schedule.
Monica O My Darling Trailer
Miss Monica, the movie's title heroine, is introduced retroactively in the trailer's opening. Rajkummar Rao approaches her hesitantly as she says the police are waiting for him. It is implied that she is extorting money from him. She is accused of betraying Rao, who pleads with her and questions her intentions. Cut to Sikander Kher and Bagavathi Perumal, who informs Rao that Monica is also blackmailing them. They agree that killing is the only way out. You can watch the full trailer ">here.
The men then make increasingly unsuccessful attempts to kill Monica and get rid of her. There is a murder, but the victim's identity is not given in the trailer. And then comes Radhika Apte's ACP Naidu, who harbours strong misgivings about Rao's character and thinks he may be connected to the murder she is looking into.
Monica O My Darling Release Date
On November 11, Sanjay Routray and Sarita Patil's movie will be on Netflix.
---
Suggested Reading: Kamal Haasan Birthday: Shruti Haasan Wishes Her Bapuji With An Adorable Post