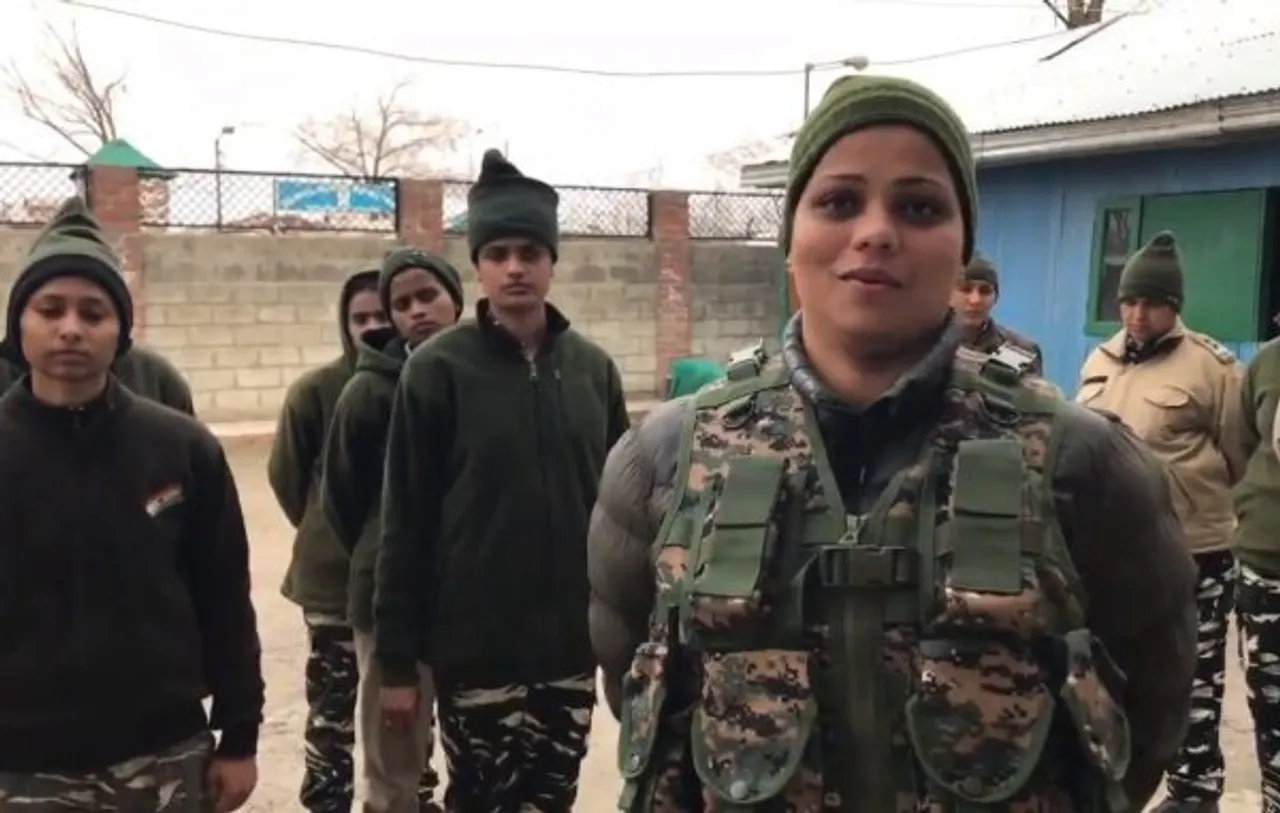 The country still mourns the loss of CRPF personnel in the recent Pulwama attack, where at least 40 soldiers died in the terrorist attack on 14 February, according to a report by Indian Express. Since then a lot of bravehearts have shown courage and determination to support the families of the martyred. While the martyred soldiers are honoured and written about, we tend to forget about the fierce women personnel who kept their calm and faced terror head on.
Two Journalists -- Aarti Tikoo Singh and Rohan Dua -- from the Times Of India published a video where they captured these women sharing their experiences as the events took place.
Jai Ho! Meet brave @crpf_srinagar women cops who were part of convoy attacked by Jaish-e-Mohammad suicide bomber in Pulwama.

Video by @rohanduaTOI and @AartiTikoo pic.twitter.com/mYOJEY7pQt

— Ibn Sina (@Ibne_Sena) March 4, 2019
READ: Wing Commander Abhinandan's Mother, Dr Shobha, Is A True Soldier
"My kids had supported me throughout even though they were terrified on the day of the attack. They told me to give my best in the line of duty and return home safe," said one lady cop in the video.
Another lady told TOI that her family was worried during the curfew but held their nerves even in such a frightful situation. When the reporter asked her why she wanted to join the CRPF, she stated, "I always wanted to do something for my country."
READ: Bihar DM Inayat Khan Adopts Daughters Of Martyred CRPF Jawans
Another group of personnel were seen describing the moment of the gruesome experience to the camera stating that their blood boiled when witnessing the bomb explosion in front of their eyes.
Over 40 CRPF personnel were killed on February 14 in Pulwama district of Jammu and Kashmir when a Jaish-e-Mohammad suicide bomber blew up an explosive-laden vehicle near their bus, which was one in a convoy of 78 buses moving from Jammu to Srinagar. Following this attack, on February 26, India conducted surgical strikes in Pakistan at Balakot.
Towards the end of the video, the personnel thanked Indian government for all the support.
Feature Image Credit: Hindustan Times