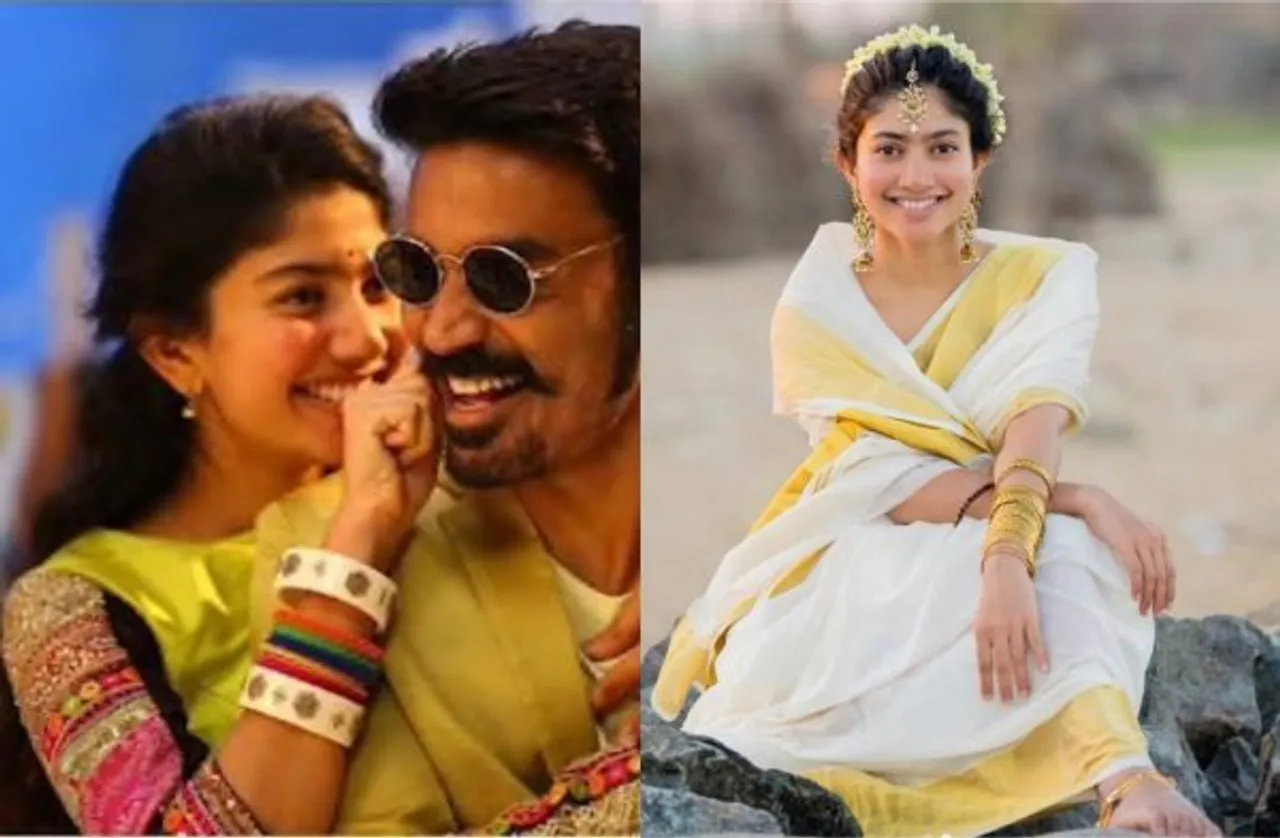 A song from the 2018 Tamil blockbuster Maari 2"Rowdy Baby" starring Sai Pallavi and Dhanush, recently garnered one billion views on YouTube and became the most-watched Tamil song on the platform. It is also the first song from Southern India to achieve the feat. Pallavi took to her Twitter account to celebrate the same and wrote, "Thank you all for owning Rowdy Baby. 1 billion love and counting."
But who is the actor seen alongside superstar Dhanush in the song?
Here are ten things you to know about actor Sai Pallavi:
1. Sai Pallavi first forayed into Tamil Cinema with a few uncredited roles as a child artist.
2. Discovered during her stint on a dance show, Pallavi was offered her first proper acting role while she was a student. Consequently, she essayed the role of a college professor in the blockbuster Malayalam film Premam and garnered instant popularity.
3. The actress belongs to the Badaga community in Kotagiri in Tamil Nadu. She is the first person from her community to have achieved such stardom.
4. The actress took a long break from films some years back to obtain a medical degree from Tbilisi State Medical University in Georgia. Recently, she also appeared for the Foreign Medical Graduate Examination. Pallavi has frequently expressed her desire to become a cardiologist.
5. Known for rejecting the "conventional heroine" roles and accepting strong author-backed roles, Sai Pallavi has a host of hit Tamil, Telugu, and Malayalam films to her credit. Some of her most notable films are Athiran, Fidaa, Kali, Premam, and Padi Padi Leche Manasu.
Also Read: Nivetha Thomas Trends, Here's What You Need to Know About Ninnu Kori Actor
6. In 2019, she grabbed headlines for turning down a rupees two-crore worth proposal to feature in a fairness cream commercial. Commenting upon her refusal to feature in a fairness cream ad,  she said in an interview, "This is the Indian colour. We can't go to foreigners and ask them why they're white, and if they know that they will get cancer because of it. That's their skin colour and this is ours."
7. Earlier this year, Pallavi achieved another milestone when she became the only actress to be featured in Forbes annual '30 under 30' list.
8. The actress has been candid about her experience with acne during various media interactions. She claims to have overcome her insecurities and reportedly sports a make-up free look in most of her films.
9. Her Instagram account reveals that she is a nature lover and loves to spend most of her time outdoors.
10. Talking about her journey as an actress, Pallavi said in an interview, "I knew nothing about acting and had a million insecurities, but people's acceptance gave me confidence. Today, I am most happy if women get courage and confidence simply because they are able to relate to me."
Picture Credits: Huffpost India, News18
Tarini Gadhiok is an intern with SheThePeople.TV.