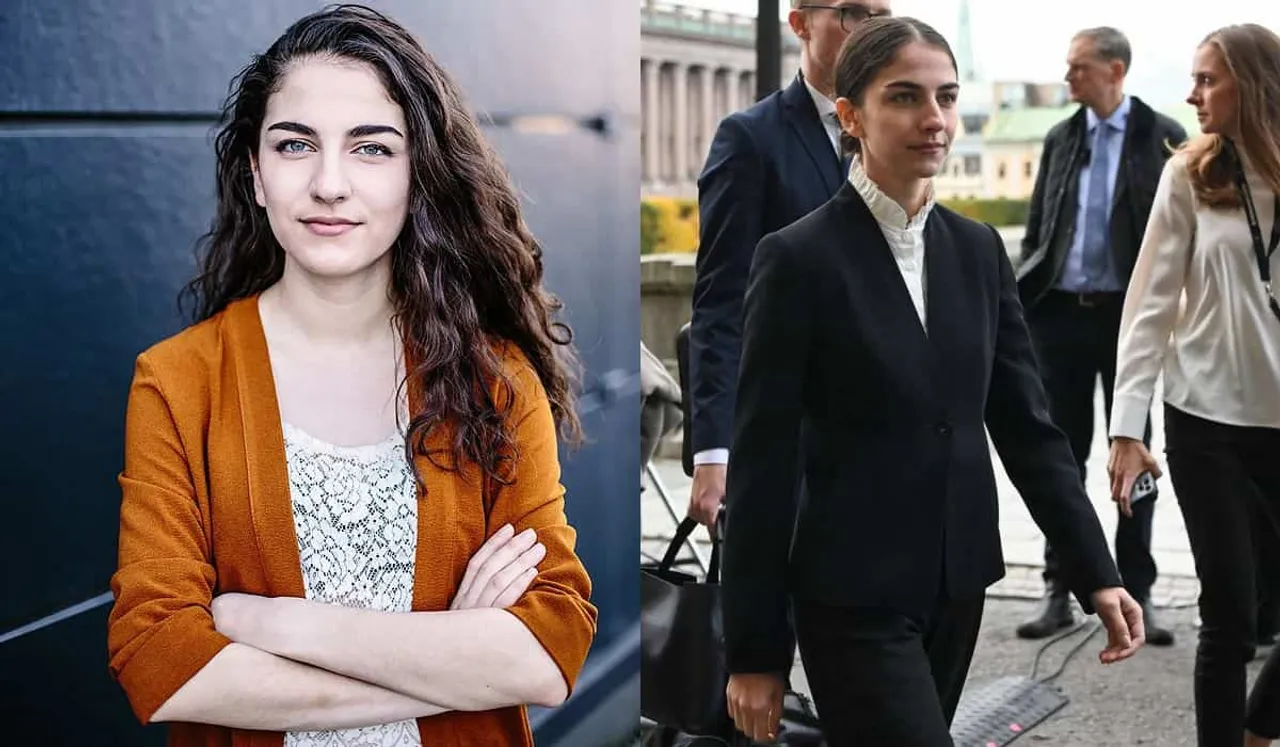 Swedish politician Romina Pourmokhtari made history and became Sweden's youngest-ever Cabinet minister. The 26-year-old was the head of the Liberal party's youth group and is Sweden's new climate minister.
Pourmokhtari assumed office as the Minister for the Environment on October 18. Prime Minister Ulf Kristersson vowed to set the country on a new course on criminal justice, immigration, and energy policy. He presented the centre-right coalition government led by his conservative Moderate Party.
Kristersson heads a right-wing coalition that is shored up by the far-right Sweden Democrats. He also announced the creation of a new Minister post for civil defense as the country faces tensions with Russia.
The new Cabinet consisted of 24 ministers, out of which 11 were women. Pourmokhtari of the Liberal party became the youngest-ever Cabinet minister. She took charge of the climate and environment portfolio.
Who Is Romina Pourmokhtari?
26-year-old Romina Pourmokhtari is a Swedish politician for the Liberal People's Party. She is currently serving as the Minister for the Environment 2022.
Until her appointment as a Cabinet minister, she served as the head of the Liberal People Party's youth wing. She has not been known to have climate in her political profile.
In the past, the politician was an outspoken critic of Prime Minister Kristersson's move to align his party with the Sweden Democrats.
The politician was born into a family of Iranian origin in the suburbs of Stockholm, Sweden.
Pourmokhtari inherited the climate and environment portfolio at the age of 26. She beat the previous record of 27 years for the youngest minister in Sweden.
Recently, the politician showed her support for the protests in Iran. The protests sparked after 22-year-old Mahsa Amini died in morality police custody after being detained for wearing her hijab "improperly".
She also retweeted comments critical of the government of Iran after there was a weekend fire at Evin prison. Eight people died in the clashes and fire at the prison.
---
Suggested Reading: Who Is Jessica Wade? Physicist On A Mission To Diversify Wikipedia Science Profiles