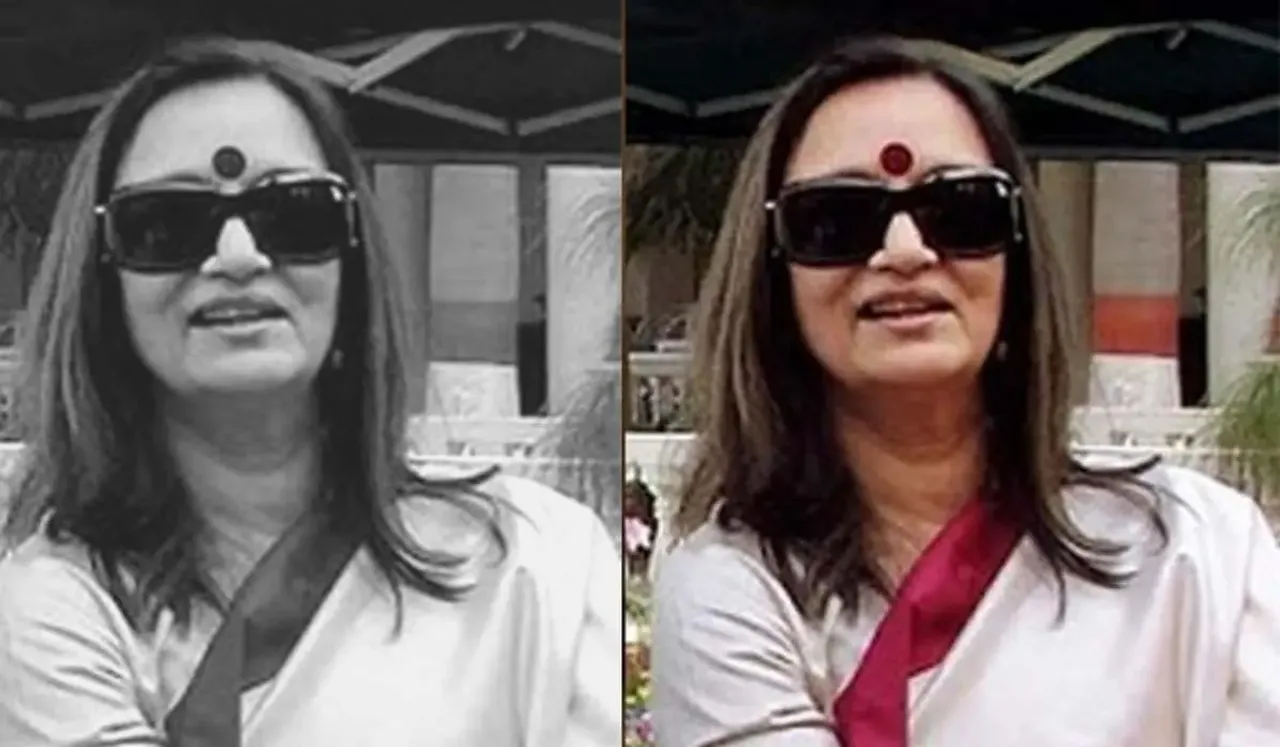 The Securities and Exchange Board of India has reportedly barred NDTV promoters Prannoy Roy and Radhika Roy from the securities market for two years. The couple has also been told to pay over Rs 16.97 crore allegedly made through insider trading between 2006 and 2008. This news has led Radhika Roy to trend all over social media as netizens try to get to know her better.
Here are ten things to know about Radhika Roy
Radhika Roy is an equal force behind the NDTV media brand. She and her husband Prannoy Roy together set up what can be called India's first homegrown private English TV news channel.
Radhika Roy is considered a strategist and has been involved in NDTV's growth story for over two and a half decades.
The Securities and Exchange Board of India, regulator and watchdog of securities, has reportedly barred NDTV promoters Roy and husband Dr Prannoy Roy from the securities market for two years. The couple has also been directed to "disgorge illegal gains of more than Rs 16.97 crore," while indulging in insider trading in the shares of their media organisation between 2006 and 2008, according to Indian Express. Aside from the Roys, seven other individuals and entities have been barred for insider trading of NDTV shares. This decision comes following a SEBI probe, which found violations of insider trading.
Radhika Roy was born on 7 May 1949. Her sister Brinda Karat is a Rajya Sabha member and a CPI(M) politician.
She attended Welham Girls' School and met her future husband Prannoy Roy in Dehradun who was studying at Doon School and very well known for his boxing talent.
Roy started her career in print journalism and wrote for publications like Indian Express and India Today. After working for almost a decade in print journalism, she launched New Delhi Television (NDTV) with Prannoy Roy. Radhika Roy did her journalism from New York. She studied at Miranda House in New Delhi.
Prannoy Roy has often said that Radhika Roy was the 'guiding force' in building the channel.
Radhika Roy has always been quiet, and behind the scenes, as the channel's Chief Executive Producer and been involved in the shaping of editorial and production values.
She is known to be a private person so much so at times, she wouldn't even get herself photographed. If you Google her, you would find very few images of Roy, and invariably the same one.
Those who have worked at NDTV call Radhika Roy a sharp woman with business and editorial sense but also one with a warm heart and considerate soul. Roy arranged for sanitary napkins across all bathrooms at NDTV decades before people started talking about destigmatising periods in workplaces. She is also known to be very generous with paid maternity leaves at NDTV and was instrumental in executing such a policy.
Also read : Exclusive: Nidhi Razdan says India facing a breakdown of democratic institutions including media
Today, Adani Enterprises confirmed that its media unit will indirectly buy a 29.18 percent stake in New Delhi Television Ltd (NDTV) and launch an open offer for another 26 percent stake in the media house. The news is being looked up to as one of the major media bets in India. 
Adani Group issued a media notice announcing the purchase of 29.18% shares.
Adani Group to purchase 29.18% stake in media group NDTV. pic.twitter.com/XMUUc4gUzK

— ANI (@ANI) August 23, 2022