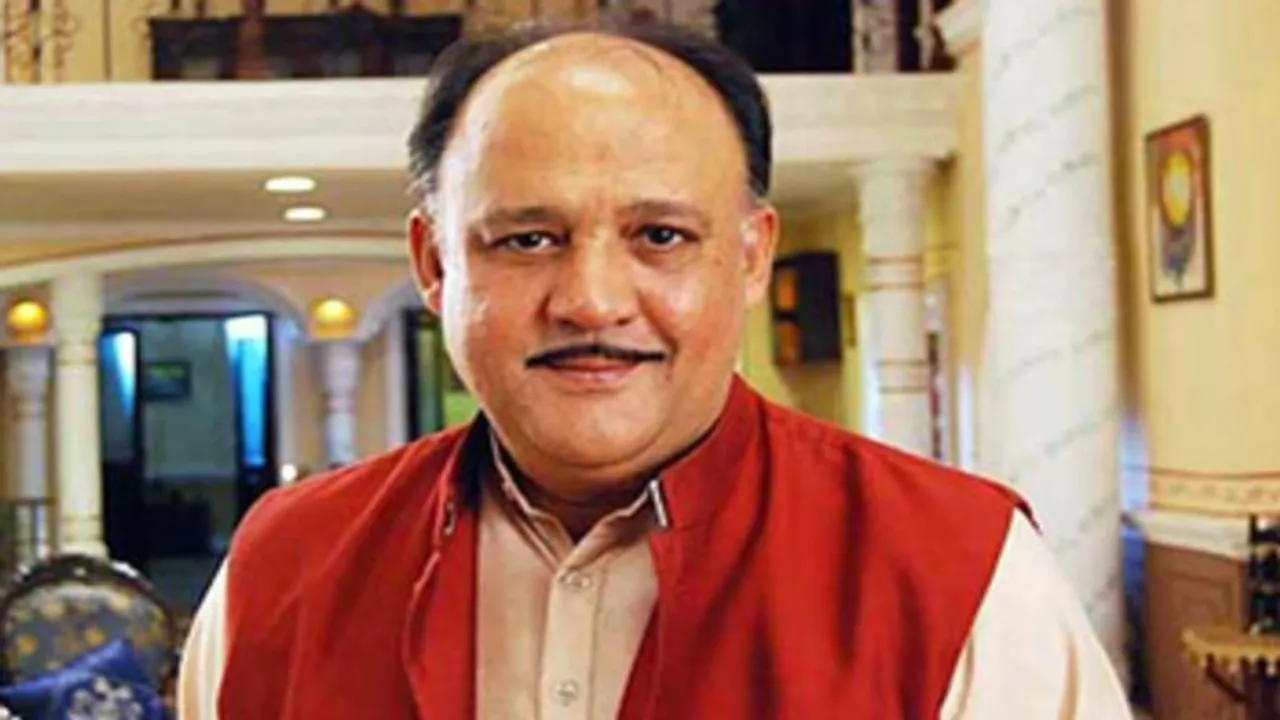 A few days after comedian Utsav Chakraborty and director Vikas Bahl were accused of sexually harassing women, a veteran writer-producer has accused actor Alok Nath of sexually violating her almost two decades ago.
I feel so liberated today after speaking up - Vinta Nanda
TV producer and writer Vinta Nanda has accused the male lead actor of her TV show Tara of sexual assault. She said Alok Nath had violated her. In a quick reaction, the Cine and TV association CINTAA has said it plans to send a notice to Alok Nath over the allegations. "I ask women to never stay silent," she said boldly. "I have suffered a lot. I have suffered shame. I have suffered bankruptcy. I have broken down in meetings and I couldn't sustain myself. I would break out and start crying. From all the trauma I have carried on my shoulders, I have had to start from scratch," Vinta said as she came out with her stories of sexual assault. "I feel so liberated today after speaking up."
I would like, having seen the impact my conversation has had, to go village to village and tell my story. That this is what the consequences are of staying silent.
https://www.facebook.com/vintananda/posts/10156499299095560
"I have waited for this moment to come for 19 years," she wrote in a long, heart-wrenching Facebook post, referring to the "predator in question" as "the actor par excellence who is known as the most 'sanskaari' (cultured) person in the film and television industry".
Ironically, Alok is known for his roles as a stereotypical Indian father who is very Sanskari and promotes moral values in films and TV shows.
"He was an alcoholic, shameless and obnoxious but he was also the television star of that decade, so not only was he forgiven for all his bad behaviour, many of the guys would also egg him on to be his worst," Vinta Nanda wrote
She added that he even harassed the show's lead actress who was not interested in him.
Nanda recalled an incident wherein she left a party at Alok's house at 2 am. She says her drinks were mixed.
"I started to walk home on the empty streets... Midway I was accosted by this man who was driving his own car and he asked me to sit in it and said he would drop me home. I trusted him and sat in his car.
"I have faint memory after that. I can remember more liquor being poured into my mouth and I remember being violated endlessly. When I woke up the next afternoon, I was in pain. I hadn't just been raped, I was taken to my own house and had been brutalised.
"I couldn't get up for my bed. I told some of my friends but everybody advised me to forget about it and move on."
Later, she got a job to write and direct a series for Plus Channel, and again her path crossed with Alok.
"The man found his way through the casting route and became one of the lead actors on the show. He created an environment in which I was made to feel threatened, so I asked the producers to release me from directing the series because I didn't want to be around where he was. "
"I continued to write the show."
She said the "most difficult part" and the "main reason" why the director took so long to come out with the truth was because while she was working on this new series, "he asked me to come to his house again and I went to allow him to violate me".
"I needed the job and didn't want to leave it as I needed the money. It was after this that I quit."
She has urged people "who have suffered at the hands of predators" to come out and say it aloud".
"Don't hold yourselves back. This is a moment for change, so your silence will only hold barriers to its evolution. Speak out. Shout out from the top of the roof."
Support on Social Media
A lot of people took to Twitter to support Vinta Nanda:
He should be behind bars! Sanskaari my foot. #aloknath https://t.co/JkQRnsguxq

— Nandita Iyer (@saffrontrail) October 8, 2018
"I have waited for this moment to come for 19 years." @vintananda's heart-wrenching post which reaffirms that #TimesUp, even for the (so-called) "most #Sanskaari person in the film and television industry." #MeToo #MeTooIndia pic.twitter.com/YygO1SfLMR

— Shephali Bhatt (@ShephaliBhatt) October 8, 2018
Picture Credit: Patrika.com
Read Also: The Indian #MeToo Has Erupted. What Happens Next?