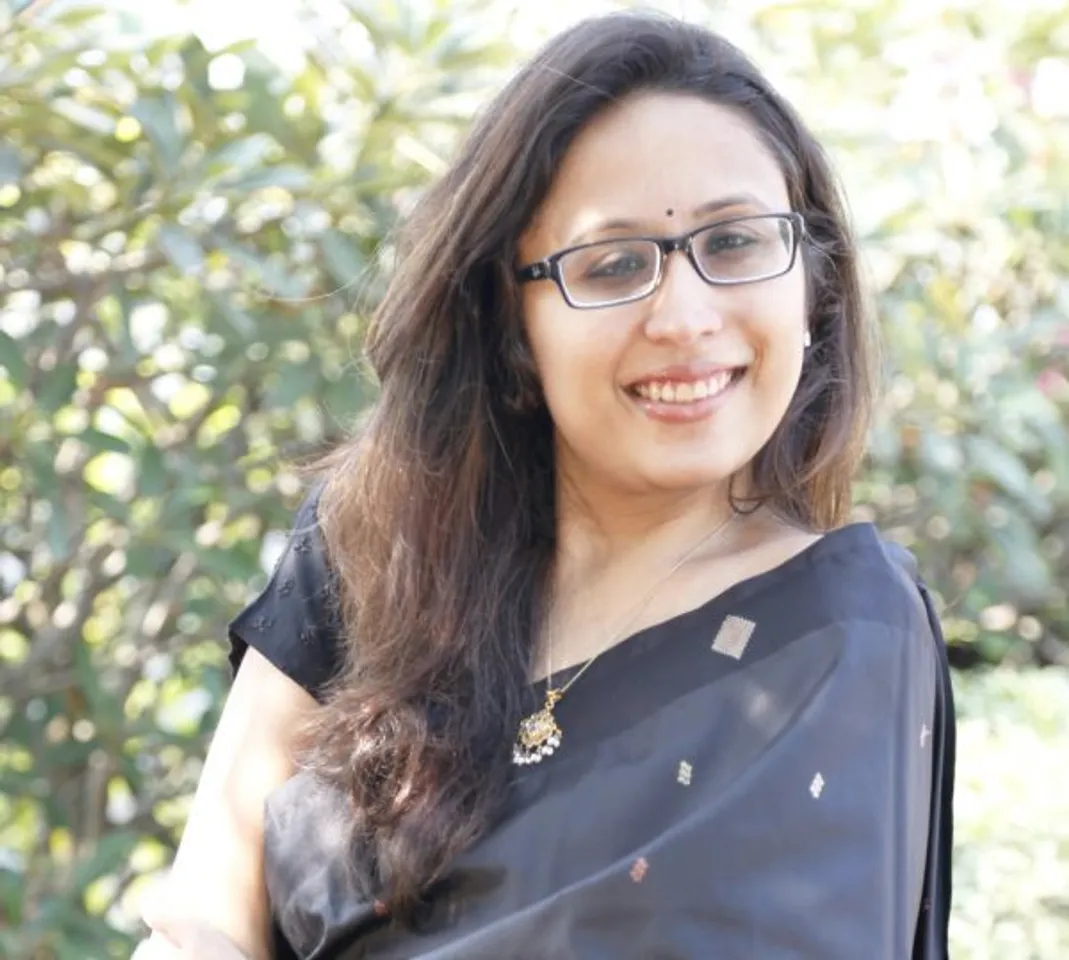 Imagine leaving a career at Wall Street, at age 25, and moving to India to start a mutual funds business; and we're talking about the early 2000s. That's Radhika Gupta for you. Twenty years ago, Radhika came to India with this dream. She is now the CEO of Edelweiss Asset Management Limited, one of the country's largest mutual funds companies.
Her father was a diplomat and, therefore, she, alongwith her family, moved from one country to another every three years. She has lived in three continents and has had distinctive experiences to learn from. No wonder, her ability to prosper through change bears fruit. So what did it take for her to set foot into entrepreneurship in a country she had never lived before? She tells SheThePeople all this and more.
Radhika Gupta's Interview
Gupta's journey of making a career in financial services began by moving with the flow and exploring opportunities
Radhika does not come from a financial services background. In fact, most people in her family have been in government services; and the women have mostly been teachers.
She liked Economics as a student and was reasonably good in Mathematics, but did not imagine a financial services' career in her early years. She went on to pursue a joint degree in Computer Science and Economics. The Wharton graduate spoke about exploring opportunities along the way. "Nobody in the family has even had a corporate sector background, leave alone financial services. I developed interest overtime and have grown to like the impact this sector has, since there is constant learning each day. Also, I strongly believe that it doesn't need to be a childhood passion for it to become your profession later on. Going with the flow helps you gain perspective too," she says. 
Challenges in building Edelweiss
One can only imagine the plethora of challenges Radhika faced while initiating something of such a huge scale in the Indian market. Her journey is an experience a lot of budding entrepreneurs can learn from. "Building a company from scratch is a challenge, whatever business you get involved in. In my case, I was 25. I had never lived in India, or had run a business. And, when it comes to trusting a new business, it is experience which is priced and valued the most. Looking back, I could call my decision as an experimental stint. Also, convincing customers to give you money is a big challenge. Another thing is that challenges never end. You go on to realise there are a number of things that go into running a business," she explains.
When she decided to move to India and start the business, several people told her not to go forward with the idea, which they thought seemed vague and unreasonable. She went ahead anyway. Radhika, who's father was a diplomat, travelled and lived in three continents. Her way of living instilled in her the courage to try something new and make a living out of it.
"We moved around the world and travelled a lot. One thing I'm good at is jumping into new things and making something good out of them. This is a value I hold dear to me. I've always challenged myself by asking what more can I do? I believe in taking chances," she adds.
"If you're reasonably positive and dive deep into it, you do make an experience out of it and that matters the most."
Radhika's difference in experience while working in the United States and now in India hasn't been very vast or dramatic. The most obvious of changes, she says, has been in the shift from being a working professional to an entrepreneur. "I love change, in fact, I thrive in chaos. Becoming an entrepreneur, being on my own, has been the biggest shift. Entrepreneurship not only helps your perspectives change but also teaches you to be more resourceful. It teaches you grit. Also, India for me is a far more exciting market because the degree of impact you can make here is large," she reflects.
"Whether you're in India or elsewhere, whether you're a junior or CEO of a firm, mansplaining happens everywhere."
On whether she has experienced sexism or mansplaining, she tells us that this is something that happens all the time, to all women. She, however, believes that it's actually anyone -- regardless of gender -- who is different from convention to face such difficulties. "People try and nag those who think differently from the conventional style. I frequently deal with it and try to brush it aside. Being different is an advantage. Personally, I try to think about the different perspective I bring to the market as a woman. You will be respected as a professional if you just keep working at it and it gets better and better. When we talk about the mutual funds industry, women form a very a limited number in senior positions. Yes, more women are coming into this industry now, and I feel more women entering industries makes life easier for other women."
"Telling personal stories is very powerful."
Radhika is also a TEDx speaker and holds a vision of uplifting the youth and inspiring them. "I always try and use elements of my own life stories and narrate them to people, whether they're employees, clients or students attending my talks. Storytelling is a powerful medium and can inspire people to another level," she says.
On the importance of women holding leadership positions, she emphasises the degree of struggle these women go through and how this can significantly inspire young girls. "Yes, it's important to see women in positions of leadership. What's even more important, however, is to hear their stories about how they got there. That makes a lot of difference," she elaborates. 
"I don't relate to the concept of work-life balance."
Radhika is intensely passionate about cooking and writing. Despite a high pressure job, she balances everything quite easily. She is probably the only CEO who engages in so much writing on a regular basis. "It has always been work-life harmony for me. Everything, when it comes together, is reasonably harmonious and I'm happy with it. The great factor is that I try to integrate. Writing, for instance, is something I'm extremely passionate about. I write monthly fact sheets too, in the firm, I write newspaper columns, and also engage in Urdu and Hindi poetry time to time. I try and keep up with Twitter too, to display some of my works. This profession has given me a platform and all of this coming together works really well for me," she concludes.
Radhika's approach towards life is not only an inspiration for us, but also serves as a reminder that life is all about defining one's dream and taking chances along the way. Her journey, most significantly, is a lesson for us to recognise, reflect and take action for what we believe in. 
---
Suggested reading: Radhika Gupta On Balancing Career And Motherhood: Need Lots Of Patience