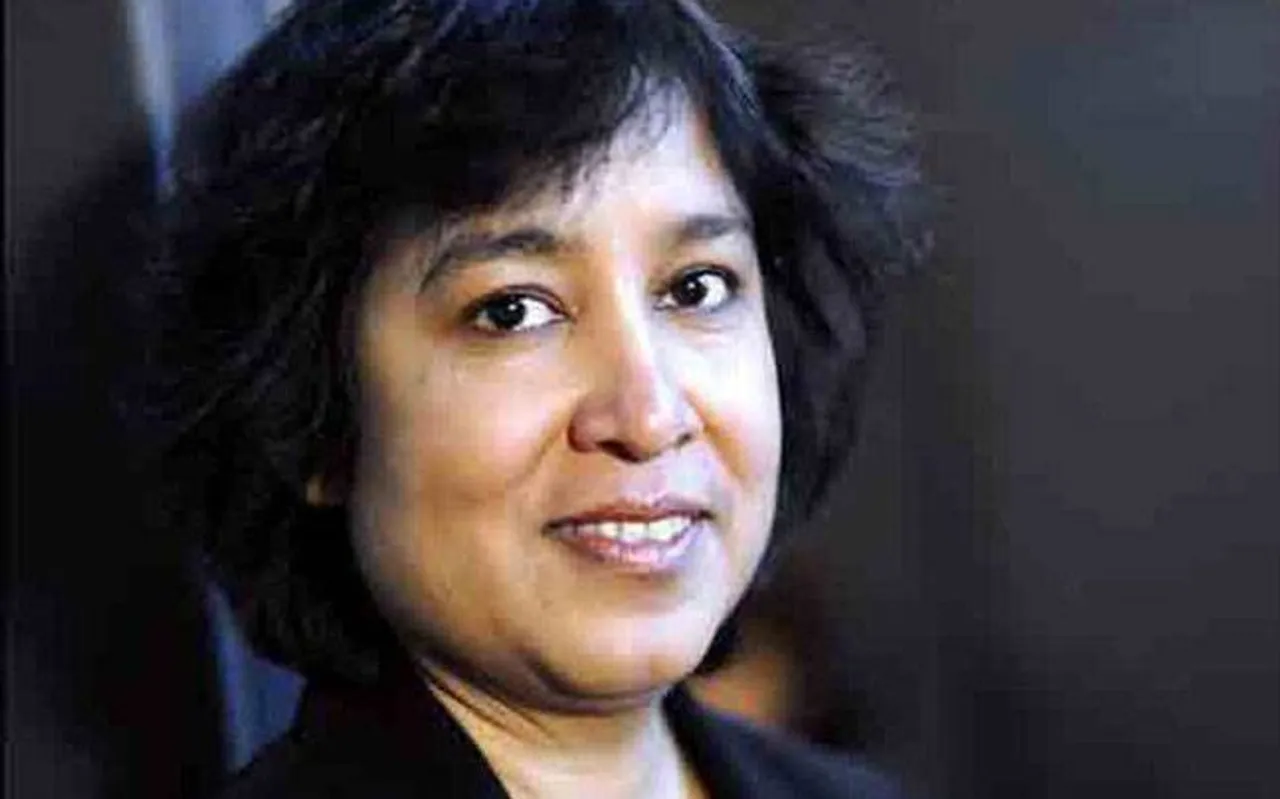 Penguin Books has released the English translation of the 7th part of Bangladeshi author Taslima Nasrin's autobiography.
'Exile: A Memoir' talks about how Nasrin was exiled from Kolkata in 2007 because of the rising tide of Islamic Fundamentalism, and because of the Left Front government's ineptitude. The book talks about how she was shuttled to Jaipur, and then to a safe-house in Delhi, which she has equated with 'solitary confinement'.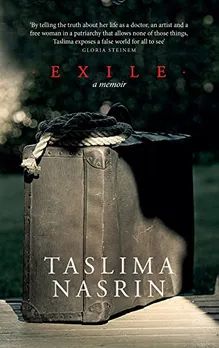 Source: Amazon
Nasrin was born to a Muslim family in Bangladesh and studied gynaecology. She started writing at a young age, and her work criticises religion's oppression of women, and speaks out for human rights.
In 1993, she published 'Lajja', which chronicles the trials a Hindu family faces while living in Bangladesh. The book speaks about how badly minorities are treated in Bangladesh, because of which the Bangaldeshi Government banned it in 1993.
Negative sentiment towards the author kept increasing and reached a crescendo in 1994, when Muslim fundamentalists demanded her execution. There were widespread protests against her views and fatwas issued against her. Nasrin was forced to go into hiding for two months, before finally fleeing the country. She has not gone back since.
After spending a decade in Europe, Nasrin settled in Kolkata in 2004, and lived there until 2007, when the third part of her autobiography, 'Dwikhandito', was published. The book was banned on the grounds that it hurt religious sentiments of the Muslims. She fled the state soon after.
"Everything that I was made to go through -- the ban on my book, my exile from West Bengal..was a result of the government's vote bank politics and blatant appeasement of the fundamentalist elements. A politics built on sycophancy is the first sign of a rotting democracy," she writes in her book.
But what disappointed her more was that a group of 25 artists and writers also spoke out against her -- some even compared her to a sex worker.
In her book, she writes, "Apparently, twenty-five renowned literary figures had petitioned the chief minister Buddhadeb Bhattacharya. Authors prohibiting authors, filing lawsuits against authors -- these things are perhaps unheard of anywhere else in the world. One would assume writers would stand behind writers and speak out against the injustice of banning a literary work."
Nasrin says that the new government in West Bengal, the Trinamool Congress, is not very different from the previous one. In an interview with NDTV, she said that the CPI(M) did not get Muslim votes, even after they forced her out of the state. She says that Mamata Banerjee is making the same mistakes, and has banned a TV series that she has written.
She says that the West Bengal government has shown no intention of getting her back. She has expressed her desire to live in Kolkata in various interviews. She says that she is a Bengali, writes in Bengali and Kolkata is her second home. Though the writer is a citizen of Sweden, and is a permanent resident of the US, she chooses to live in India, no matter how difficult the circumstance. Nasrin has had to re-issue her visa every year, and has had significant difficulty doing so.
'In India I feel less like a writer in exile,' she said to NDTV.
.@PenguinIndia I'm grateful to India for letting me live here and I hope that I would be able to live here for the rest of my life...

— taslima nasreen (@taslimanasreen) October 18, 2016
She also says that she writes about her life as truthfully as she can, and does not mean to hurt anyone with her writing.
"I have not chosen a sensitive or controversial issue to write about, I have chosen my life. If that life has been sensitive and controversial, then how do I possibly make it staid and uncomplicated while writing?" she says in her book.
Taslima Nasrin's story displays her immense strength and self-conviction. She is unafraid to voice her strong opinions even after multiple fatwas have been issued against her. She has recently been very active on Twitter, and has been voicing her opinion on issues like Triple Talaaq, sharia law, and freedom of speech.
I don't believe in selective free speech.I believe in everyone's freespeech. For leftists,rightists,humanists,fundamentalists,foes & friends

— taslima nasreen (@taslimanasreen) October 20, 2016
A bunch of woman-haters sitting in Indian Muslim Law Board want to keep misogynistic bullshit like triple talaq,polygamy etc. Say 'fuck off'

— taslima nasreen (@taslimanasreen) October 13, 2016
In an interview with Hindustan Times, she said,"If they don't kill me, I will keep writing the way I am doing now."
Also Read: World Press Freedom Day: Observing global trends in the free speech crisis